GW fully open@GAN.2021.05.05
Pleasant morning…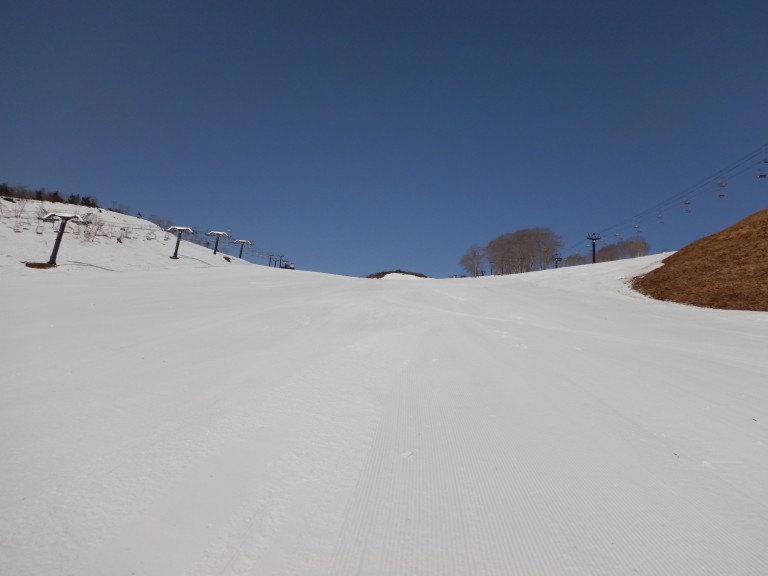 Today is sunny as expected. We are blessed with the GW-like weather, and hoping all visitors were enjoyed the "GW Spring Snow".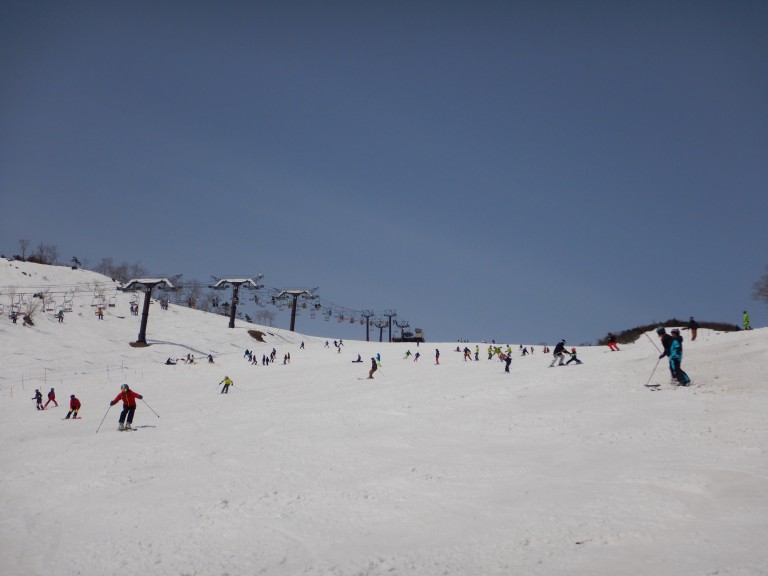 The waiting lines of gondola and lifts were amazing, not only here at Goryu but also at each nearby ski resort.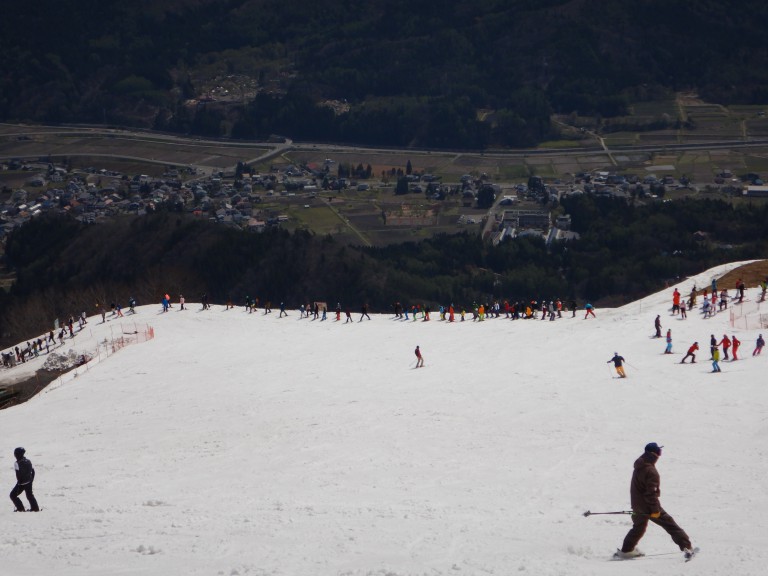 It was grateful that the distancing is different from last year.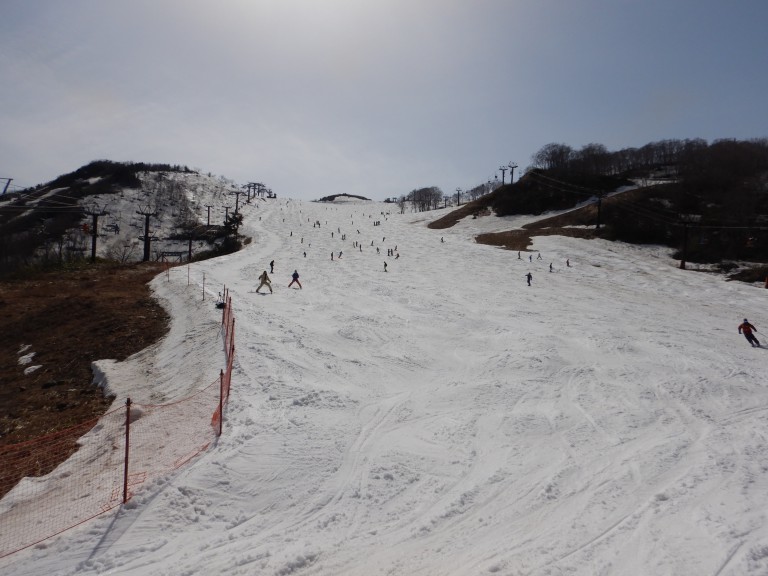 I went out to the slopes in the afternoon (I was at the bottom of the mountain in the morning) and toured the slopes that were fully open in the spring after a long absence, and the Grand Prix course (especially from the middle to the bottom) was pretty nice.
It was not similar with technical course bumps, but the natural gap is spring-like and fun. Today, skiers on the Grand Prix course and the technical course has way much more than snowboarders, just like the old days.
The good vibe that the laughter and kind atmosphere made me feel great.
On the contrary, the panorama course seemed to have many snowboarders. Did you all enjoy it? Well, today was a day perfect for anything.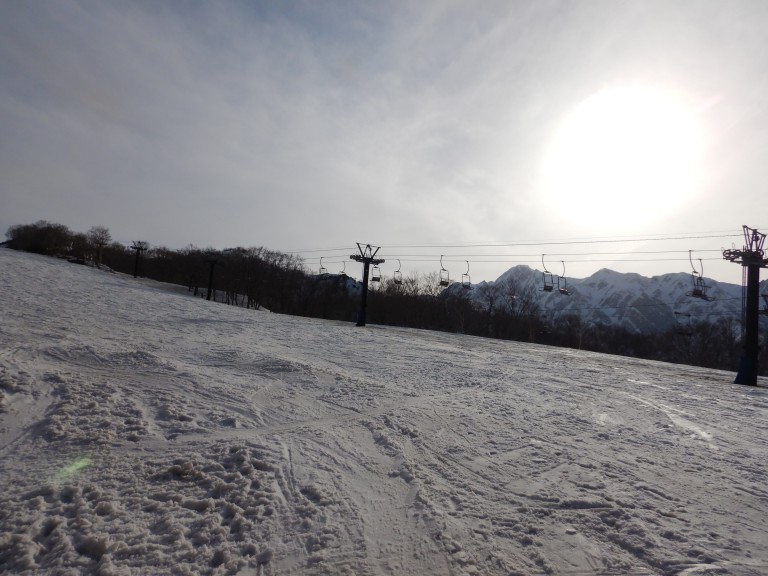 By the way, I am really grateful that many people expressed their thankfulness to us, and following our blog every year, every day.
It tends to be the same information every season, but compared to the early days, this blog is also become more closer to our daily patrol life, not only alerting but also conveying the concept of "skiing is fun, snow is good".
In the early years, all context was all about cautions, warnings. Thank you for your continued support.
The weather for tomorrow seems to be negative, but please stay tuned.
See you tomorrow.