Day care centre within the resort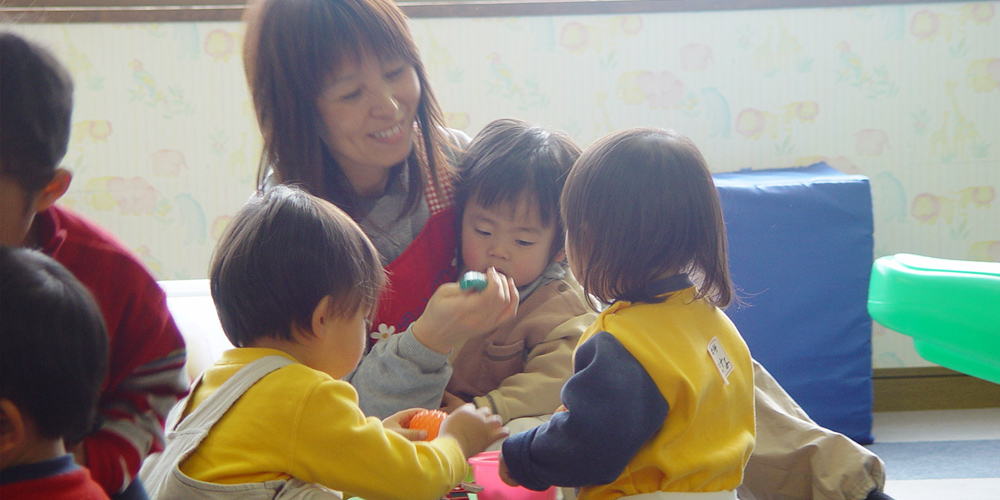 While dad and mom skiing, we will takecare your kids. Watching video, playing with toys, and meeting new friends!
Hakuba Goryu Kids Room Terms of use
Hours
Morning Care 9:00 – 12:00 / Afrernoon Care 13:00 – 16:00
Registration Hour
15min before opening
Location
Telecabin Gondola Toomi Station 1F
Age One to Five years old
* Kids Room has the right to refuse any child with certain health or medical condition or if the care worker makes a decision the child cannot be handled.
Registration
Only the child's parents are allowed.
Capacity
20
Other

Kids Room does not do lunch service. Please pick up your child after morning care, feed your child, and come back for afternoon care.
Kids Room does not have any change of clothe. Please prepare your own change of clothe if you think nessasry.
If the guardian needs speak to the child, please contact the staff first.
Please stay within the cell phone reception in case of emergency.
In case of injury, we will not perform any further than first aid.
Please pick up your child on time.
If you have any question, please ask the staff.

(19-20 season)
Reservation
You are not able to make a reservation at the moment.
Once we have decided the opening schedule for next season, it will be updated.