A Good Day But Nothing Special@KuroMetto2021.04.06
Considering an anti-allergy drink every day. Hi, it's KuroMetto.
Today was nice and sunny.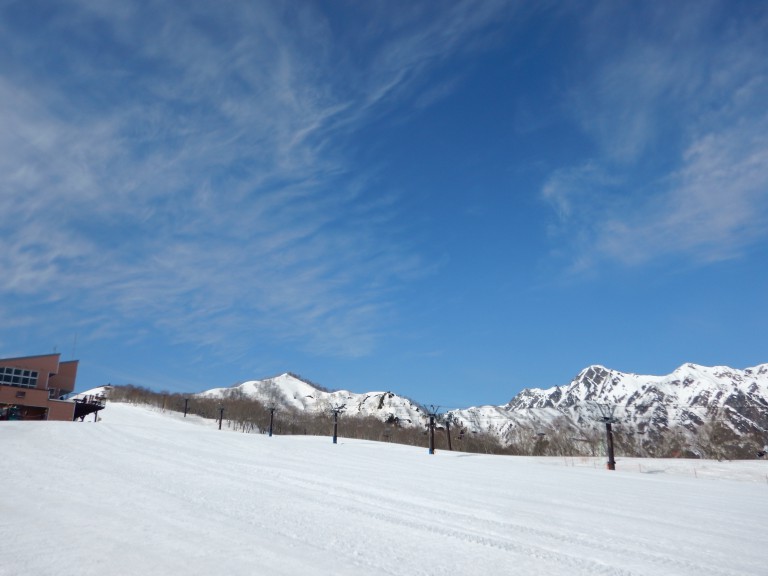 The dusk in the air had been washed away by the rain, it's a day with clean sky and air.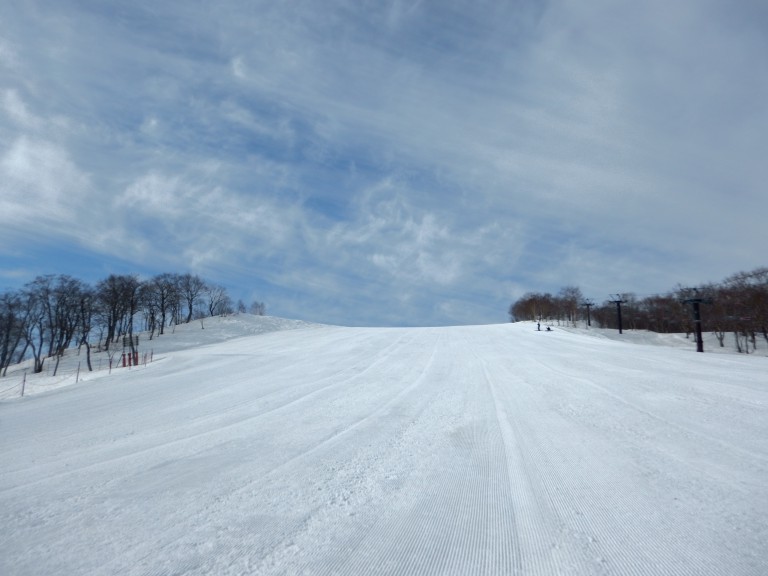 A bit cloudy, and it's been a while that not cold in the morning.
The snow surface was frozen at the beginning and softened later.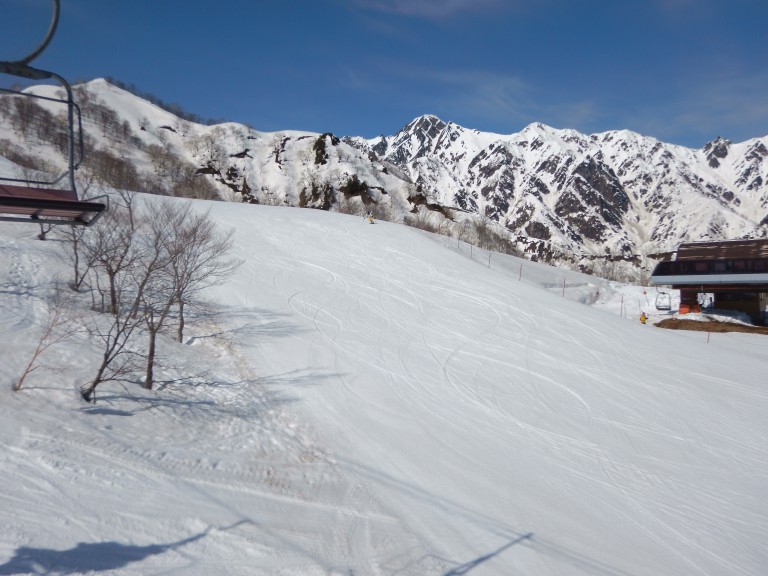 This morning was perfect to make some carving turns,
nothing could be better than the excitement of edging.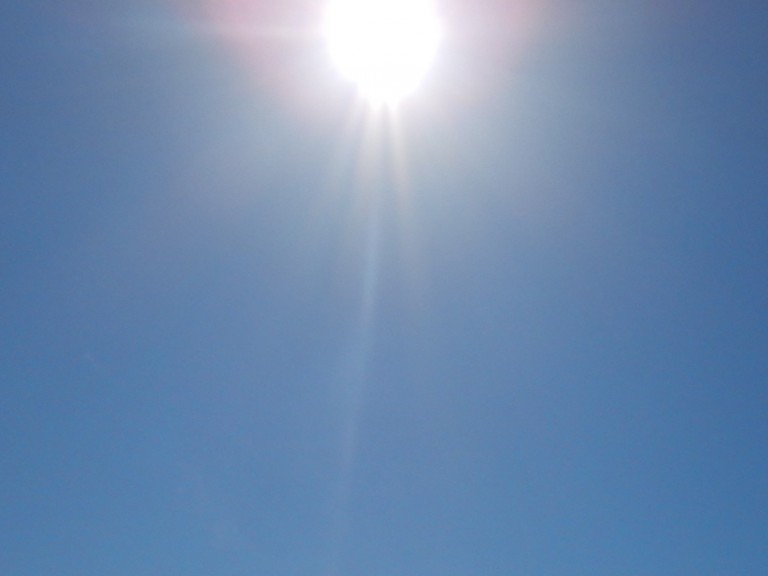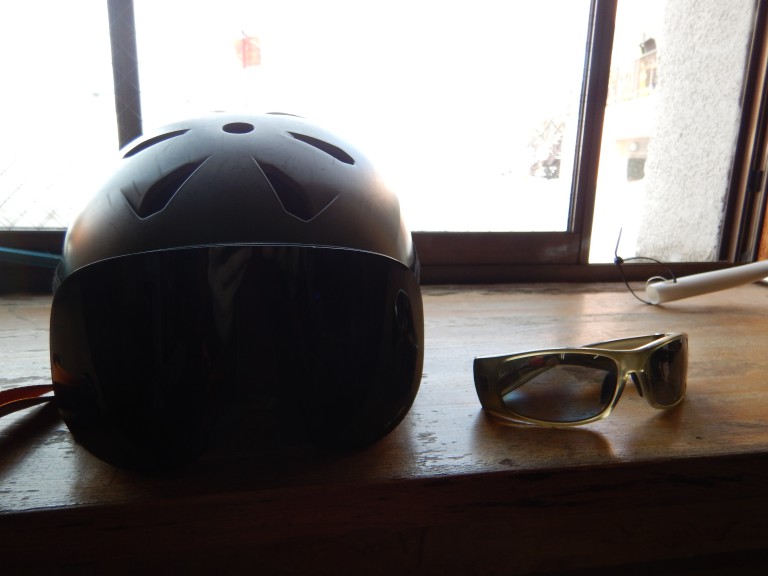 The sunshine in the spring is way stronger than winter, sunscreen and sunglasses are needed.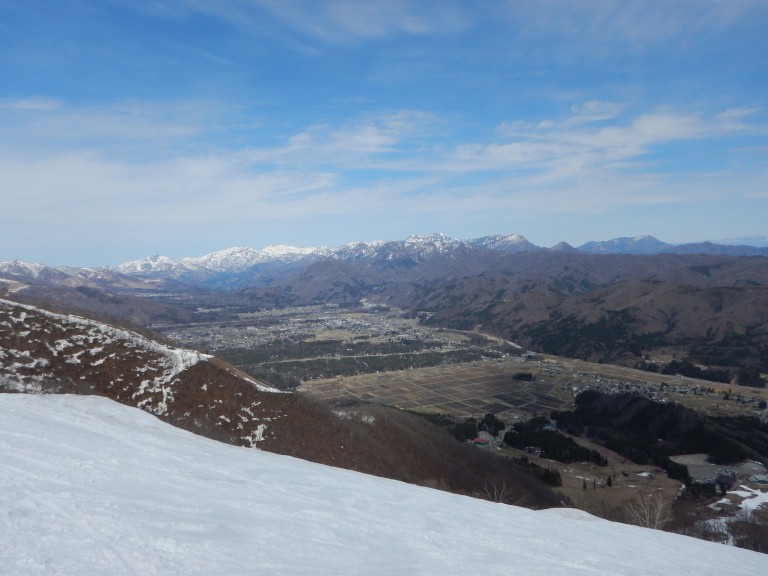 The view of the toomi slope.
Sadly, the snow is almost gone.