3/29 (Sun) Winter Ver. 2@tko2020.03.30
Last night we had a total of 20cm of new snow!!
What on Earth has happened!? Winter has returned to us!!
The rain that had fallen to reveal ground has changed into snow overnight.
And so, this morning us patrol members had to do a bit of avalanche prevention.
Due to there being less compact snow compared to previous years, there are less areas where we need to let the snow loose, but there is a higher chance of a reaction with the new conditions.
But despite the work we needed to get done, we were able to have the gondola and lifts running on schedule.
With the snow and it also being the weekend, the slopes were full of energy.
Many must again be thinking "This time will be the years last powder!?". Before I even realise, there is a large increase of tracks on the slopes.
And the Expert course that was closed yesterday has recovered!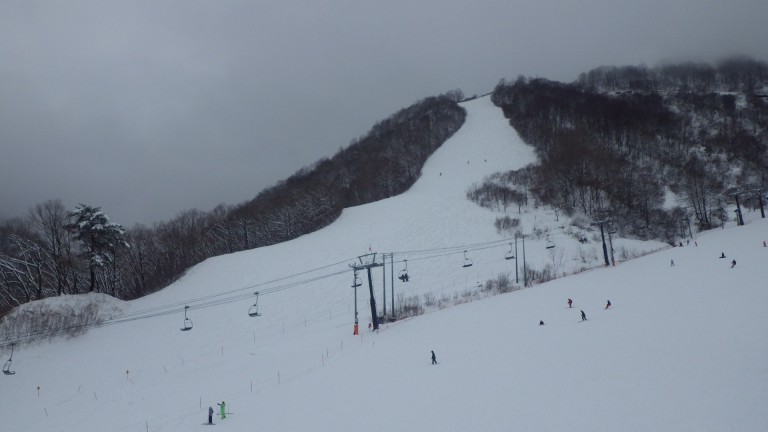 I've got to say though, considering how we're at the bottom of the bottom in terms of the winter season, this is pretty damn good snow.
As time went by, there was some really thick fog that settled on the mountain.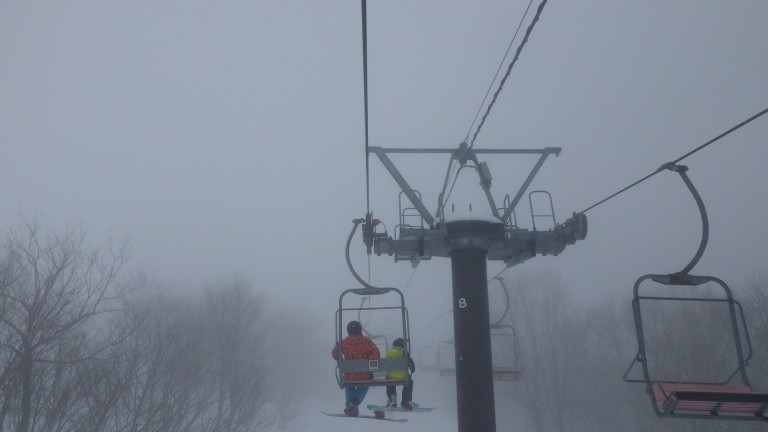 It was the kind of conditions where it was hard to see the changes in the slope ahead of you as you went.
Boarders seemed to be having the most trouble.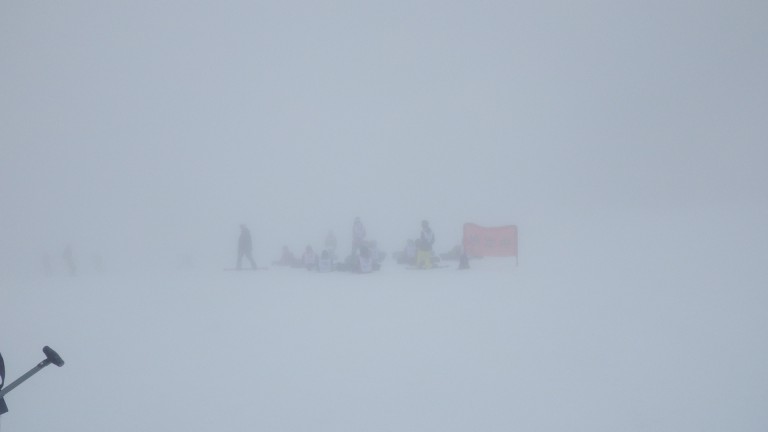 Thanks for the hard work everyone!
This is the Toomi slope, which is somehow keeping itself together.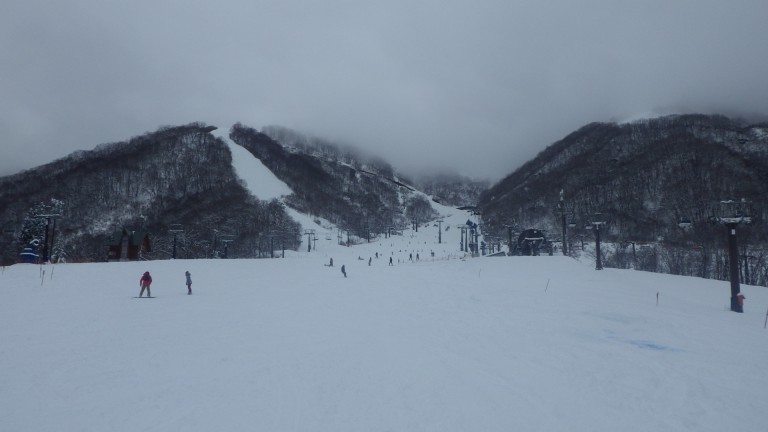 Most areas might look completely white, but just because they look white, it doesn't mean that its completely covered in compact snow.
Please be careful of holes, rocks and ditches.
Also for those who are carving, if you turn too hard, your board might reach into the ground, so do be careful.
Remember, the surface that you are playing on only 'appears' white.
If you decide to jump around, then you may end up damaging your boards.
You must ask yourself; is the area that I'm jumping onto safe?
It is an important thing to think about when skiing.
Left just outside the patrol room is equipment to clear up the slopes, there for whenever it will be needed.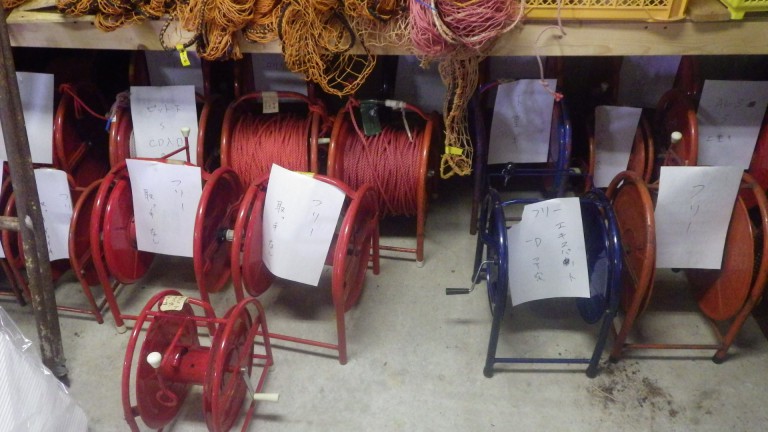 Though it seems that with the world's current situation, it is getting more difficult to ski, but we hope to continue skiing until it is no longer physically possible.
So, tonight's forecast is cloudy with 0cm of snowfall.
It also seems like the temperature will be high throughout the day.
Lets hope for a good day!
Well then, see you tomorrow.
Today's extra: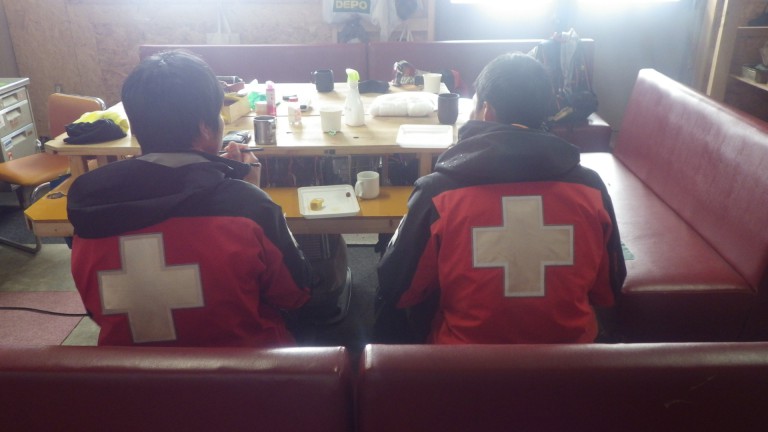 The two who are said to have hair like seaweed.
On the right is the older brother Seaweed Tarou.
On the left is the younger brother Seaweed Jirou.
They will eventually become the reliable mountain tough guys.