3/5 (Thu) Snow Melancholy and a Strong Wind@Makkina2020.03.06
Good evening, its Makkina, who was asked by a squad member in their 2nd year what the origin of my pen name was and decided to nonchalantly respond!
It was snowing this morning! The snow was slightly wet which made it very easy to pile up.
This resulted in the snow sticking to the soles of our ski's and preventing us from sliding forward, making many a squad member struggle to move on with their work.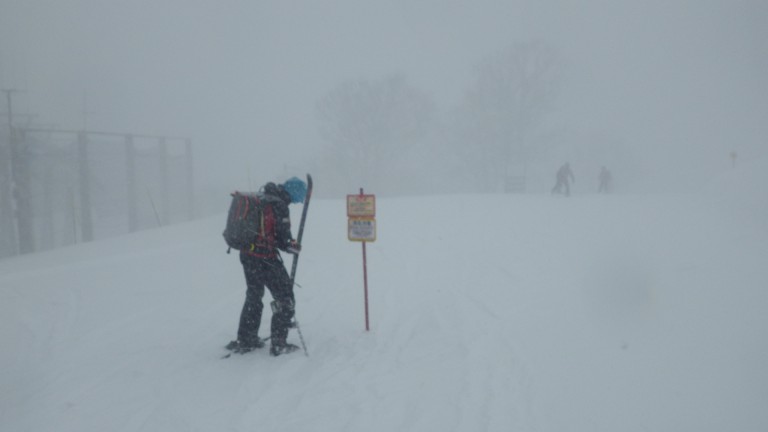 For one squad member, it was such a struggle that he decided to take off his skis in an attempt to regain his spirits.
The snowfall lessened a little after 9am, but despite that there was still a good 20cm of snow on the ground, causing a lot of struggling for our visitors as well.
As time went by, the temperature dropped and it became easier to ski. After that though, the wind suddenly picked up, making visitors uneasy about the lifts stopping.
By the afternoon, the wind was so strong that the Alp Daira lifts, then the Gondola and even the Toomi 2nd pair lift had to stop operation.
Due to that, most of our visitors moved on to use the Toomi Sky4 lift, making the Toomi slope quite lively for a weekday.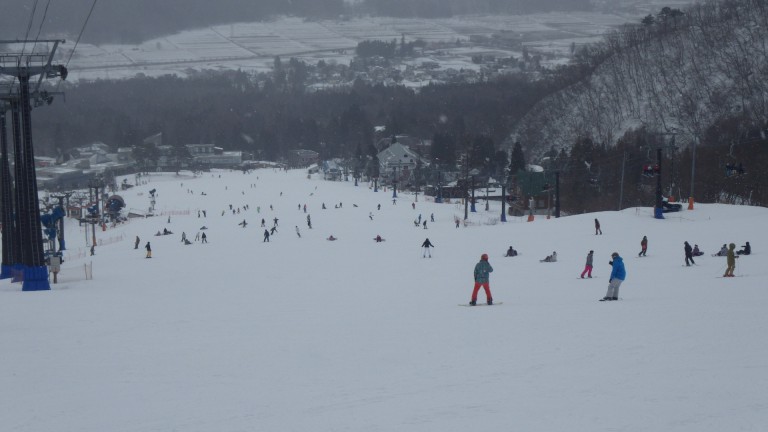 Tomorrow's forecast says that its going to be sunny, and though not as strong as today, the wind is predicted to be strong as well.
Please make sure to check on reports of ski lifts being closed, and take appropriate measures to protect yourselves against the wind!