3/4 (Wed) On the Offensive@Kanreki2020.03.06
Hello everyone, this evening its Kanreki's turn to blog! How did you all enjoy the Hinamatsuri festival yesterday?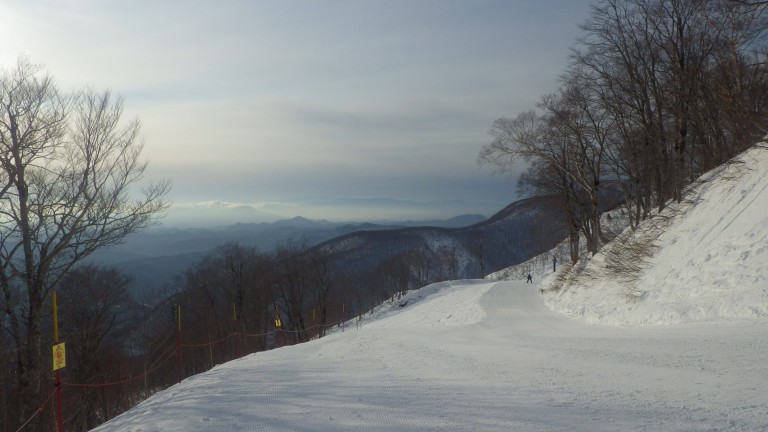 We started the day working up a good sweat on our first patrol check with good weather keeping morale high.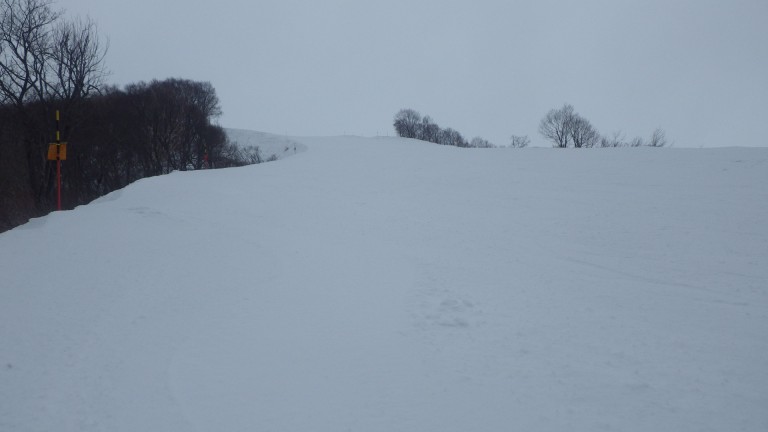 But it became cloudy past 10 o'clock. It lasted until 14:00, and as forecast, it was snowy on top and rainy at the bottom. It snowed quite a lot, so maybe tomorrow's condition will take a turn for the better.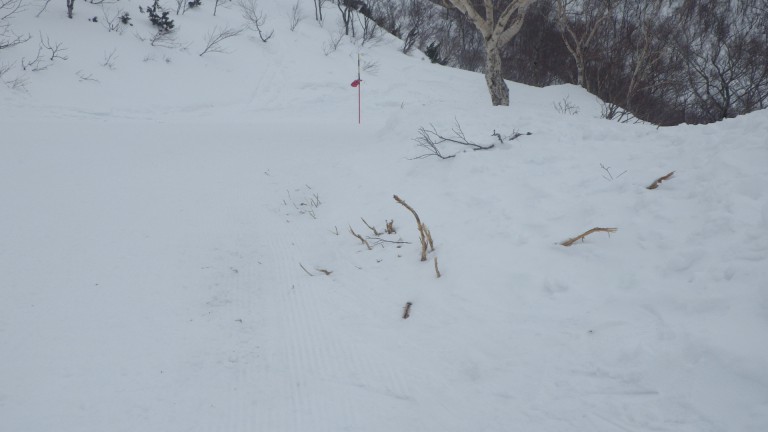 It is barely visible on this photo but we can see the separation between plowed and non plowed snow. Wood branches are popping out of the snow but it is the result after the snow tractor operator enlarged the slope. We are not lying when we say the lack of snow is considerable this year and, compared to other ski seasons, it is unfortunately difficult to broaden our slopes.
The racing school was practicing slalom in the Alps Daira zone. Watching them ski made us long to join them so badly, but we held it in and went back to work.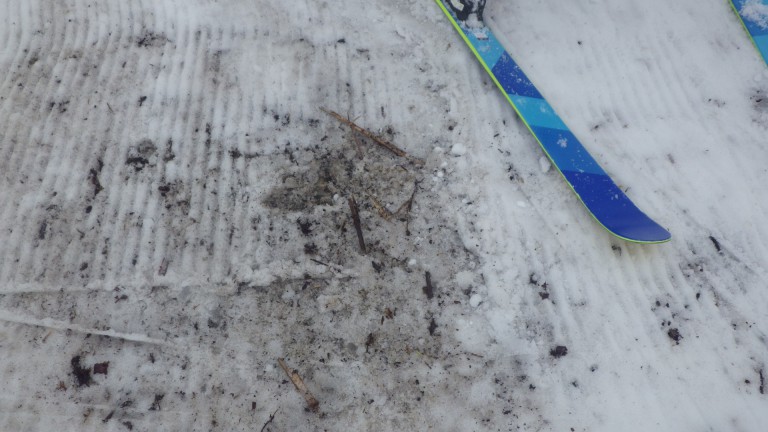 At the B curve by the Dynamic course, there was some earth showing through the snow. This is the place where the snow groomers make their turn, so it can't be helped that the area loses a bit of snow. There is also the fact that there is concrete and areas where water gathers that could also add to there being a lack of snow here.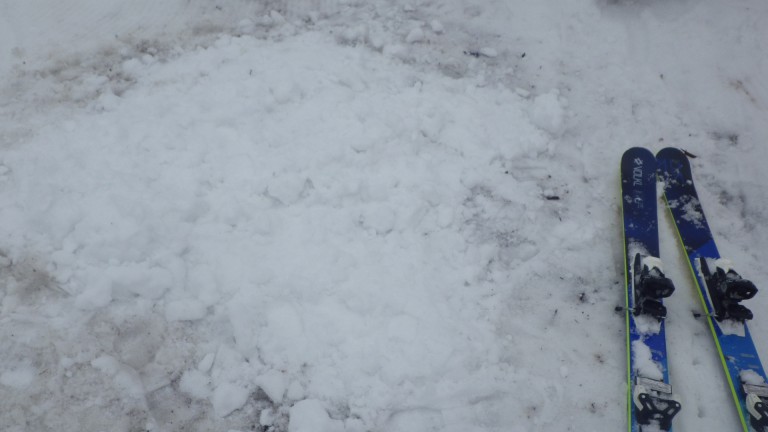 So, along with the new recruit J-kun, we piled some snow we took from another area, and placed it over the dirt area. We didn't do this because of our sense of unease due to the lack of snow, but more because we want the snow here to be satisfactory for those visitors that do decide to pass through this area.
Generally, when I write a blog, I start by deciding what the title is and write the content from there. I generally struggle for quite a while trying to decide on a title, but it came to me surprisingly quickly today. Well, I won't describe the decision process here, but Matcha-kun was rather curious. Matcha-kun is a great guy, but everyone also has their bad traits. When I accidentally said 'attack' instead of 'reduce' (they sound similar), he called me out on it. From there, I was able to decide on today's title! (From my point of view, when one of our members tries acting younger than they actually are, it makes me worried that maybe they hit their head at some point……)*
Even if I were to be forgotten, its fine, because you never meant much to me in the first place.
*Reference to MatchaMatchaDonDon's last post