3/2 (Mon) The Ideal Weather for Bumps@Cafe Hopper2020.03.03
Good evening everyone! It's Cafe Hopper!
Its already become March before I know it! How the time flies… (And as I say this its already the 2nd…)
So, the first photo for today…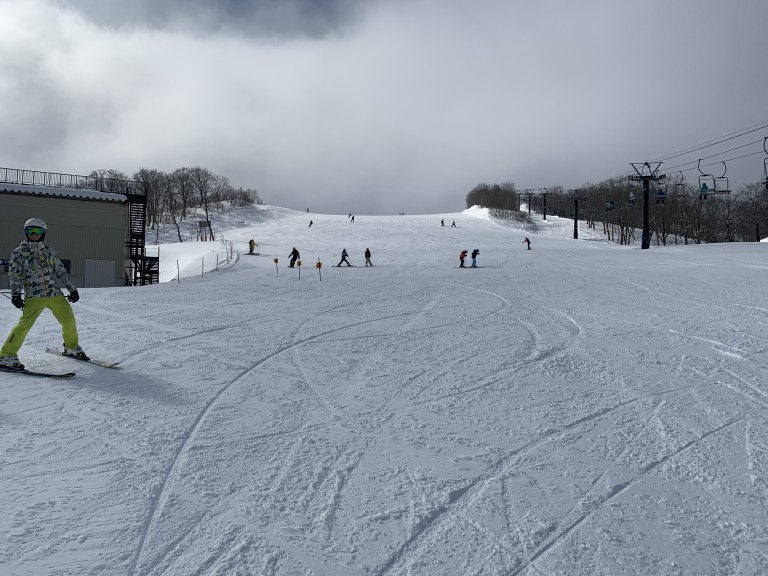 …is taken from the Panorama course! This morning, multiple courses were rather hard, making it easy to pick up speed. We ask that everyone diligently keeps control of their speed~!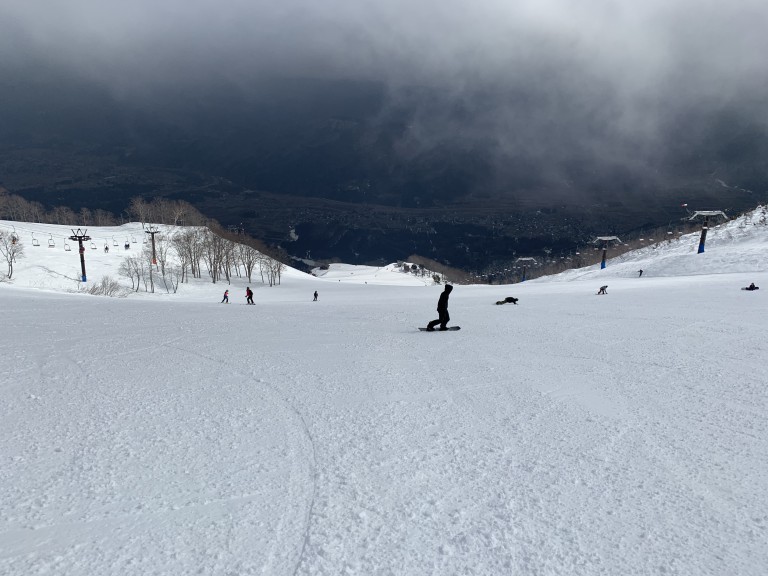 This is the mid-day Grand Prix course! Though it is a weekday, it is quite empty! But from behind I was passed by visitors going at ridiculous speeds… it really startled me. For those standing or sitting on the slopes! Please be careful of those coming down from above! (Also, please rest when at the end of the course.)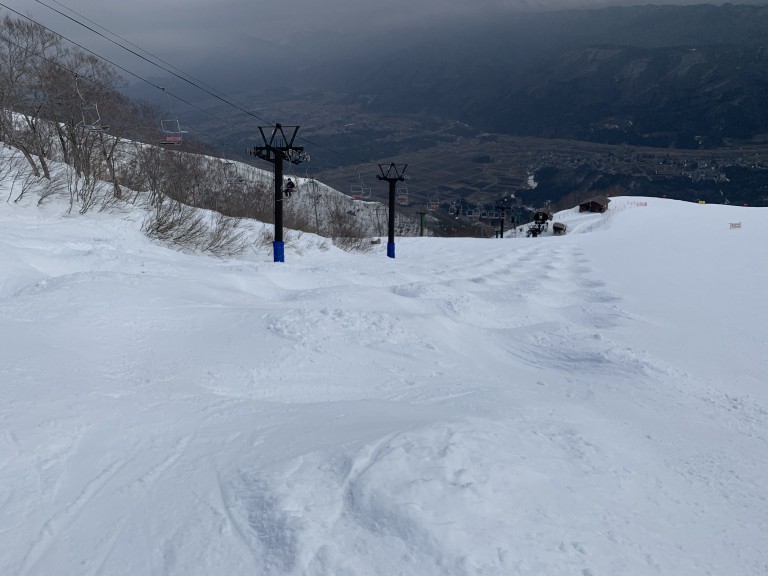 Today's weather was really warm; to the point of being hot! As a result, the bumps on the slopes became very soft, which is irresistible for those who love skiing around bumps!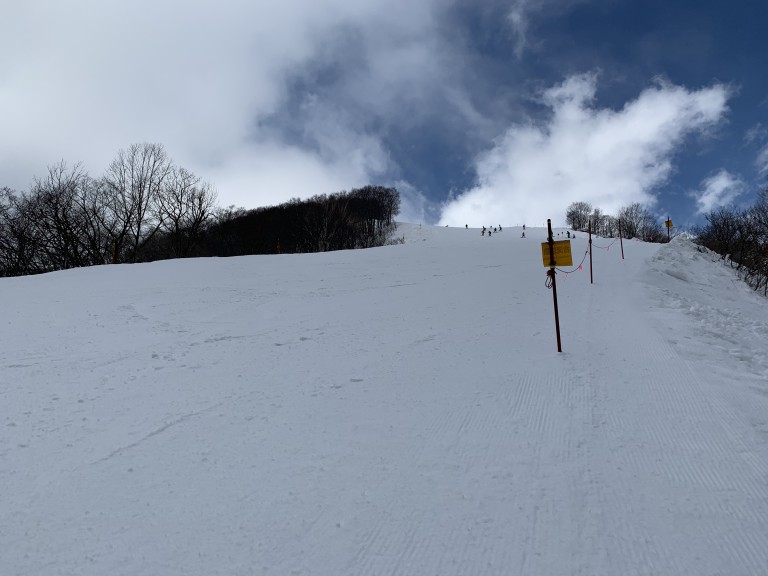 As the snow is soft, I reckon there are many who feel that they are up to attempting the advanced level courses. However, it can sometimes be hard to move your feet in soft snow, so please be careful not to injure your legs!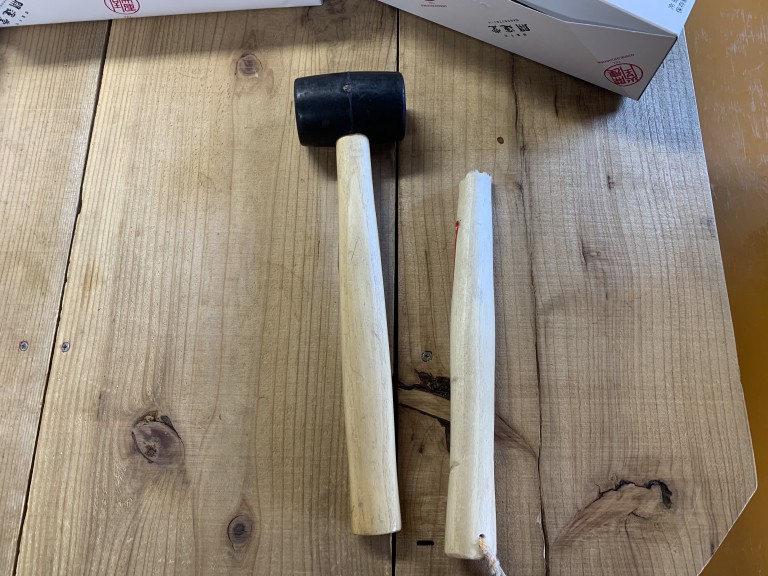 An unusual event! MatchaMatchaDonDon-senpai's rubber hammer snapped again! This is a one up from last time… (haha) Well. It can't be helped, because its something that we make use of every day. And it also gets weaker as it gets exposed to the elements I guess? Others squad members have also snapped theirs. Many have ended up snapping this year! (hahaha)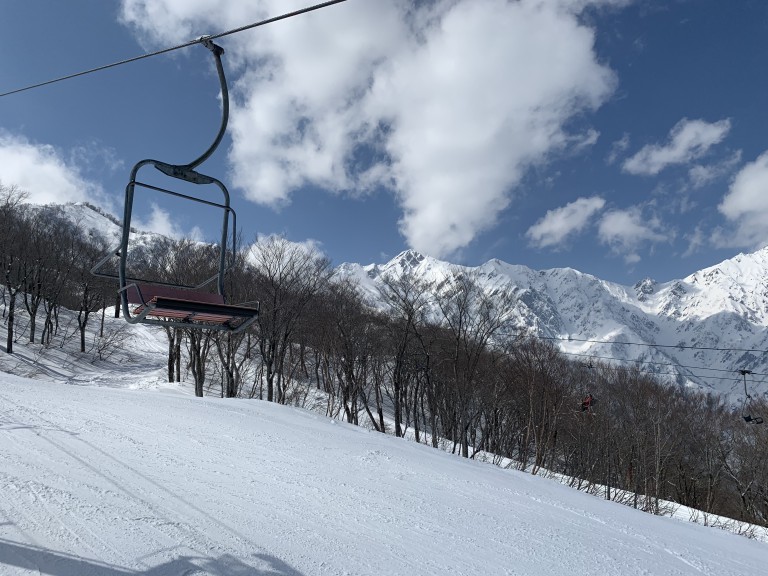 It was nice and clear in the afternoon, making Mt. Goryu look really pretty.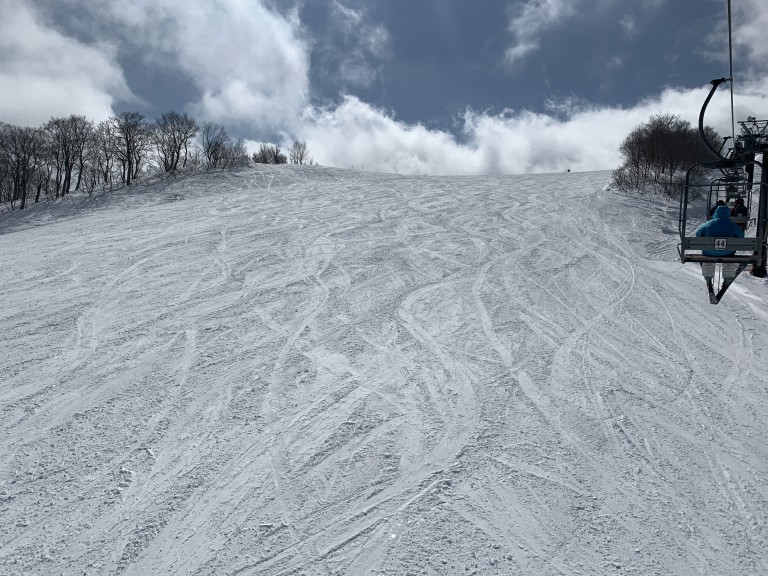 This is the Panorama course! This one was also rather easy to ski on in my opinion. Small and large turns and carving felt really nice!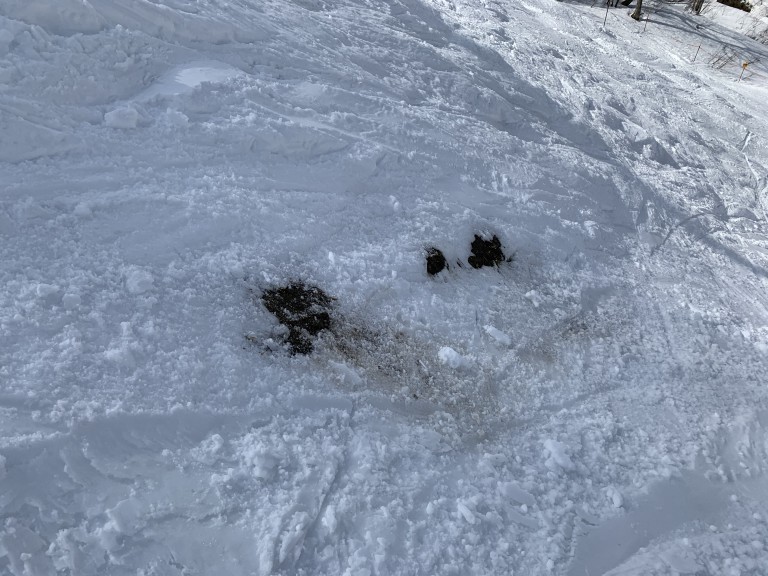 But with soft snow comes areas where dirt and rocks appear. Despite our efforts to move stones and fill in the gaps with snow, its not easy to completely prevent these conditions, so we ask that you be careful when on the slopes!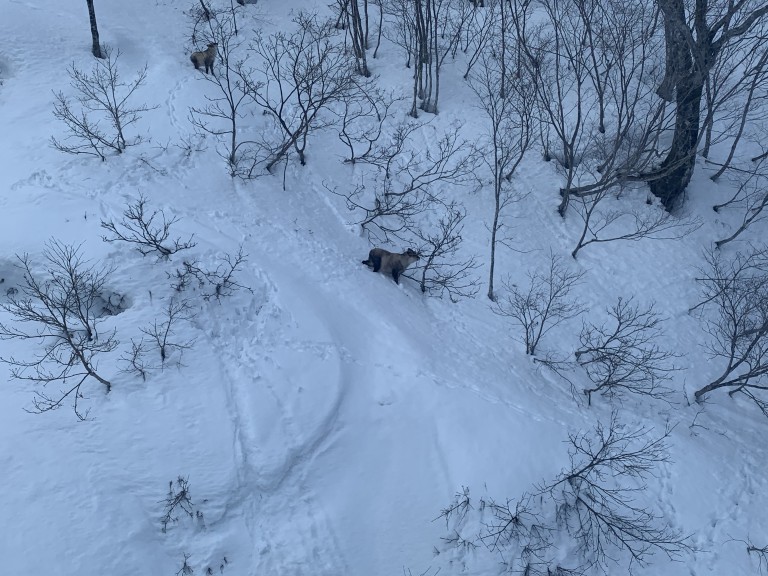 When riding the gondola, I spotted a group of 3 Kamoshika! Its been a while since I've seen them, and I'm glad to see that they are doing well.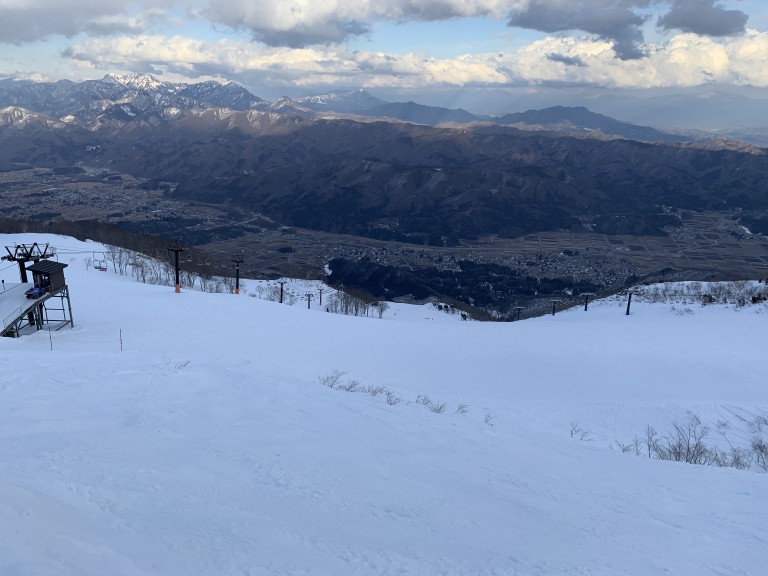 This is today's last one! Lately there has been a lot of fog, which makes skiing a desperate struggle. But in the end, skiing on a clear day really is the best!
The corona virus is really shaking up the world! I hope that everyone takes care of their health in these rough times.
(Trivia)
There are often commercials on TV which go like "If you drink this, its good for your knees, or brain", or whatever right? Its a sham!! Either way, when you eat or drink something, it just gets digested. And mostly half of it would end up being excreted anyway. Besides, its already strange enough  to think that if you eat something, it'll have a direct impact on an area of the body that's in pain, to the point that its kinda scary. Specifically referring to the brain, there is the blood-brain barrier (BBB) which is in place to prevent certain solutes in the blood from crossing through to areas in the brain, like a filter. Like that, the product will be filtered out and excreted. It would be much better to spend money on some good skiing equipment rather than on some weird supplements. (haha)
Always open to various opinions!!