2/23 (Sun) A Winter's Day@Makkina2020.02.24
Doing a full turn-around from yesterday's rain, today was a day full of snow.
There was around 10cm of snowfall on the Alps Daira slopes, so wouldn't you say that this is the powdered snow that everyone's been waiting for?
During the day, the area around the top of the gondola started to get foggy, and as visibility severely reduced, the Toomi slope started getting a bit crowded.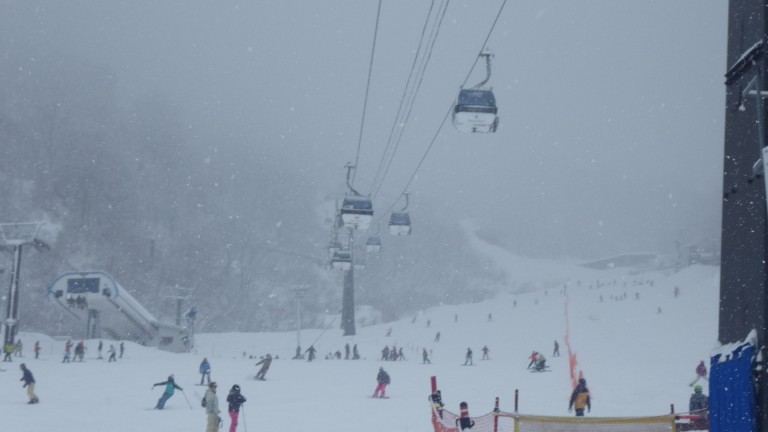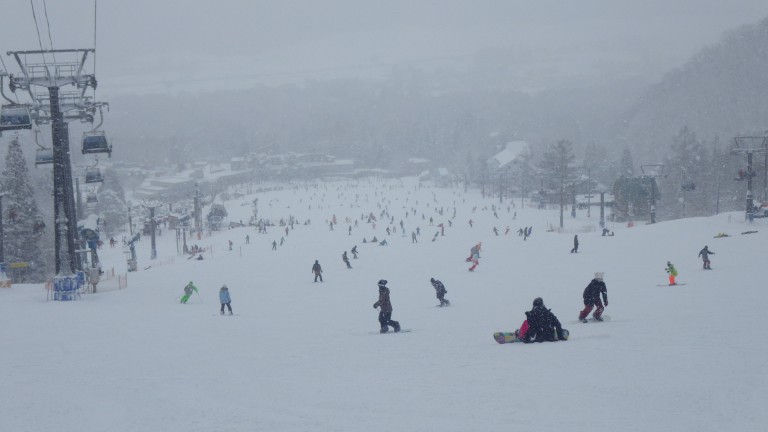 Around 2PM, the wind grew stronger, so much so that Alps lifts 3 & 4 had to close due to the winds.
During the patrol at the end of the day, the wind grew so strong that the reports coming from the wireless radios sounded like emergency reports in movies.
Tomorrow is expected  to be clear without much wind.
I expect that it'll be crowded on the last day of the extended weekend, so please make sure to control your speed, be careful of collisions and be aware of your surroundings at all times!