2/18 (Tue) Winter@Akanasu2020.02.19
Hello everyone!
I am the new member, Akanasu!
It is a bit simple, but let me introduce myself.
I am from Nagano, and I have been skiing since primary school. I have been to many ski resort since I was a kid, but I never remember the slope's names.
So, how is Goryu today…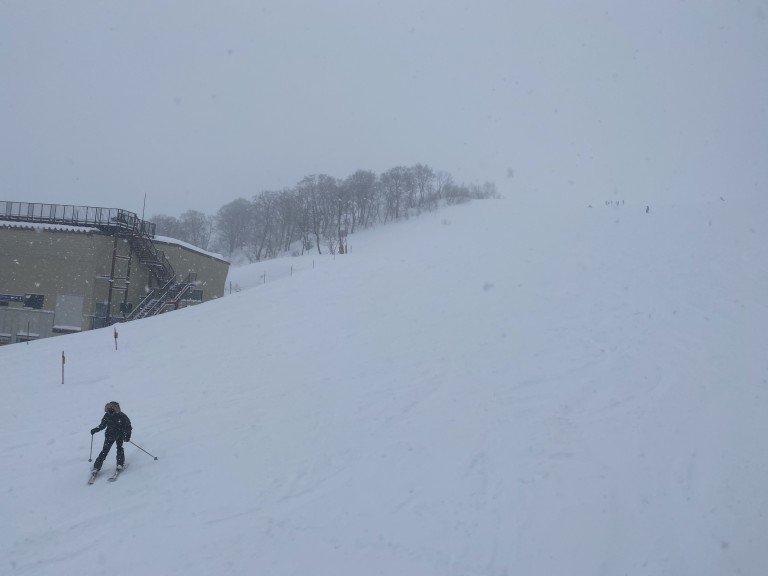 Yeah, it was like this. It was snowing since early in the morning, so when I first came up the gondola, there was 20cm of snow already.
However, in the afternoon, the wind was so strong that all lifts on top as well as the gondola stopped.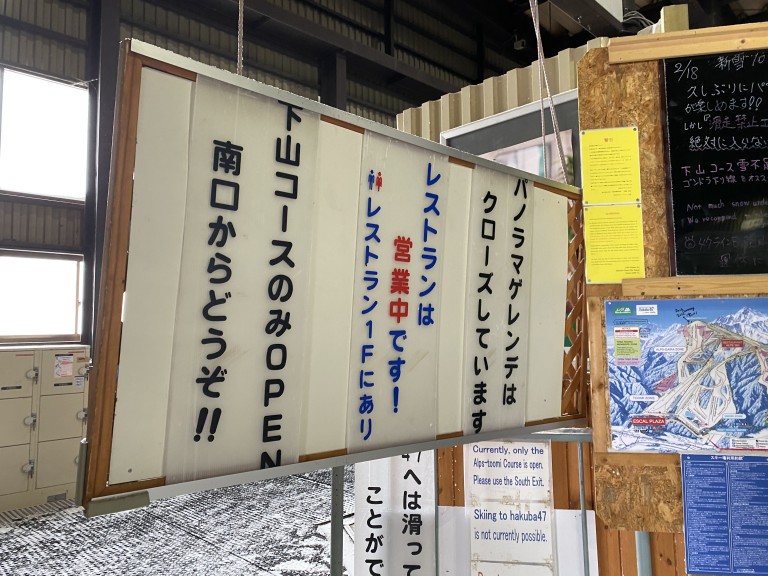 Around 14:30, it was still windy but at least the gondola opened again. But, because nothing else was opened, everybody skied down by Woody Course. It was so crowded.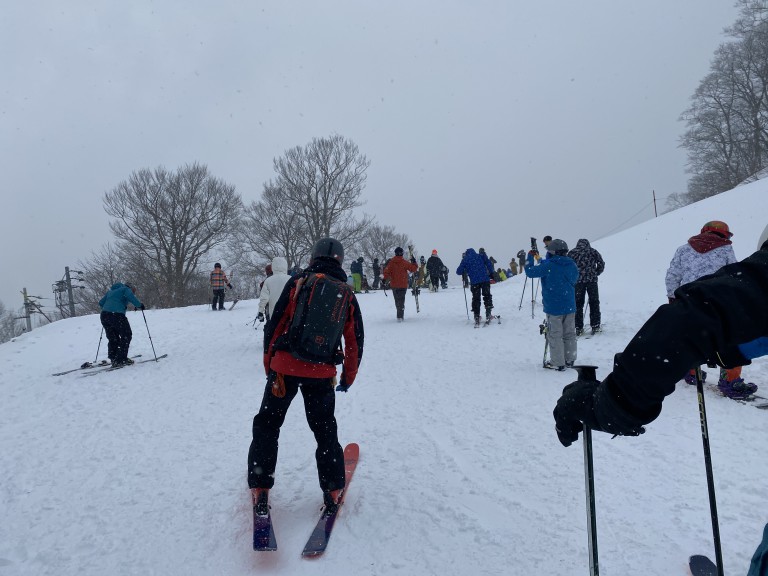 Until the end, the lifts were closed. We had to ask the snow tractor driver to pull us up the course to the top.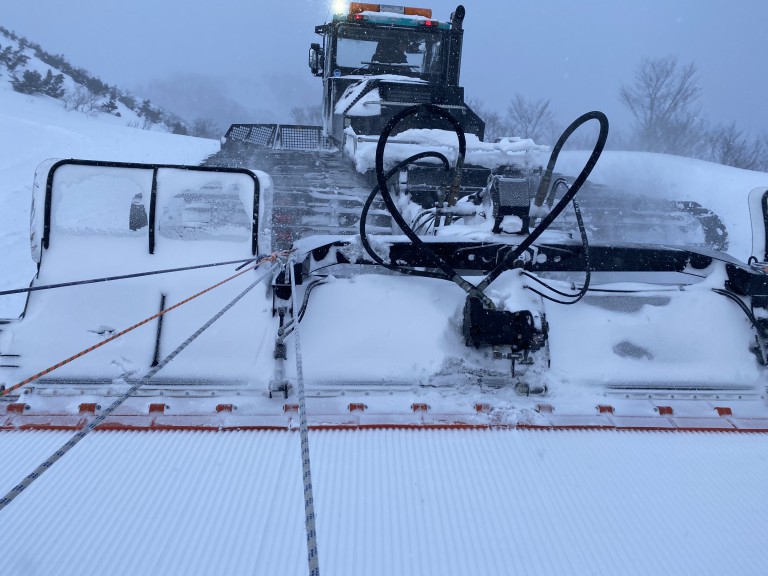 Tomorrow is expected to be a sunny day. Please enjoy Goryu tomorrow and be careful on the slopes!。