1/27 (Mon) Snow Tractor 2.0@Makkina2020.02.01
Hi Everyone, it's Makkina!
I love new stuff. Recently, I bought new boots on internet but my feet didn't fit, so I had to send them back. Don't make the same mistake as me, try and buy them at the store!
Here is the new snow tractor!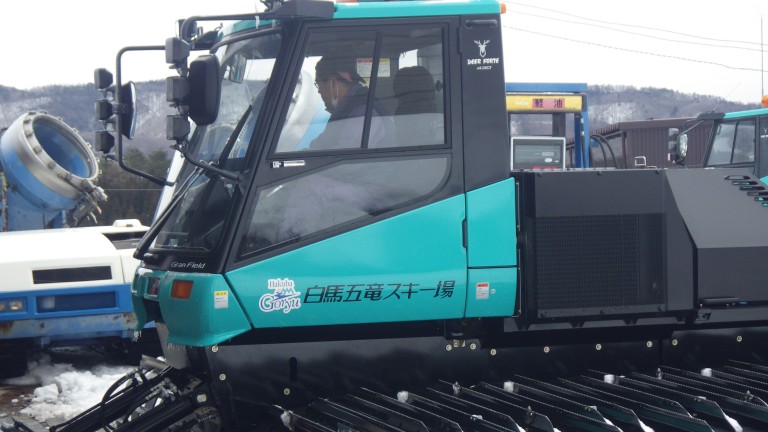 Even the veteran operators had some trouble driving it.  This new type comes from Ohara iron factory. Unfortunately, a good veteran and a brand new machine can't make up for the considerable lack of snow.
By the way, what I want most right now is some splendid snowfall.
These are the snow cannons providing artificial snow on our slopes. they do help, but I would rather ski on natural snow.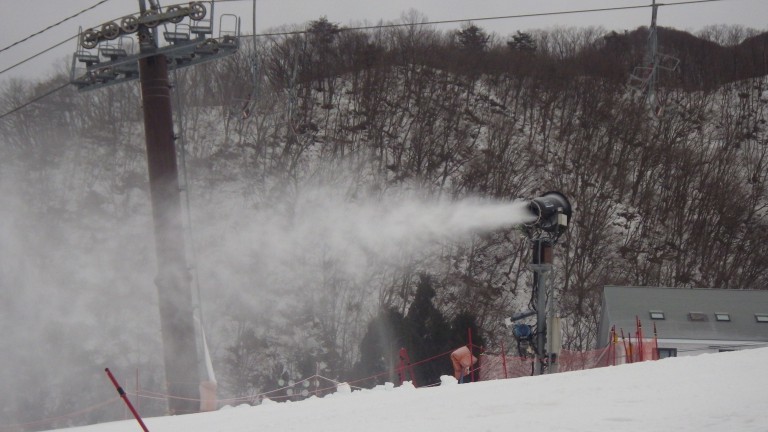 As powerful as they are, they can't make up for the lack of snow of all the resort. Especially Woody Course which is in desperate need.
But! after the bad news come the good ones.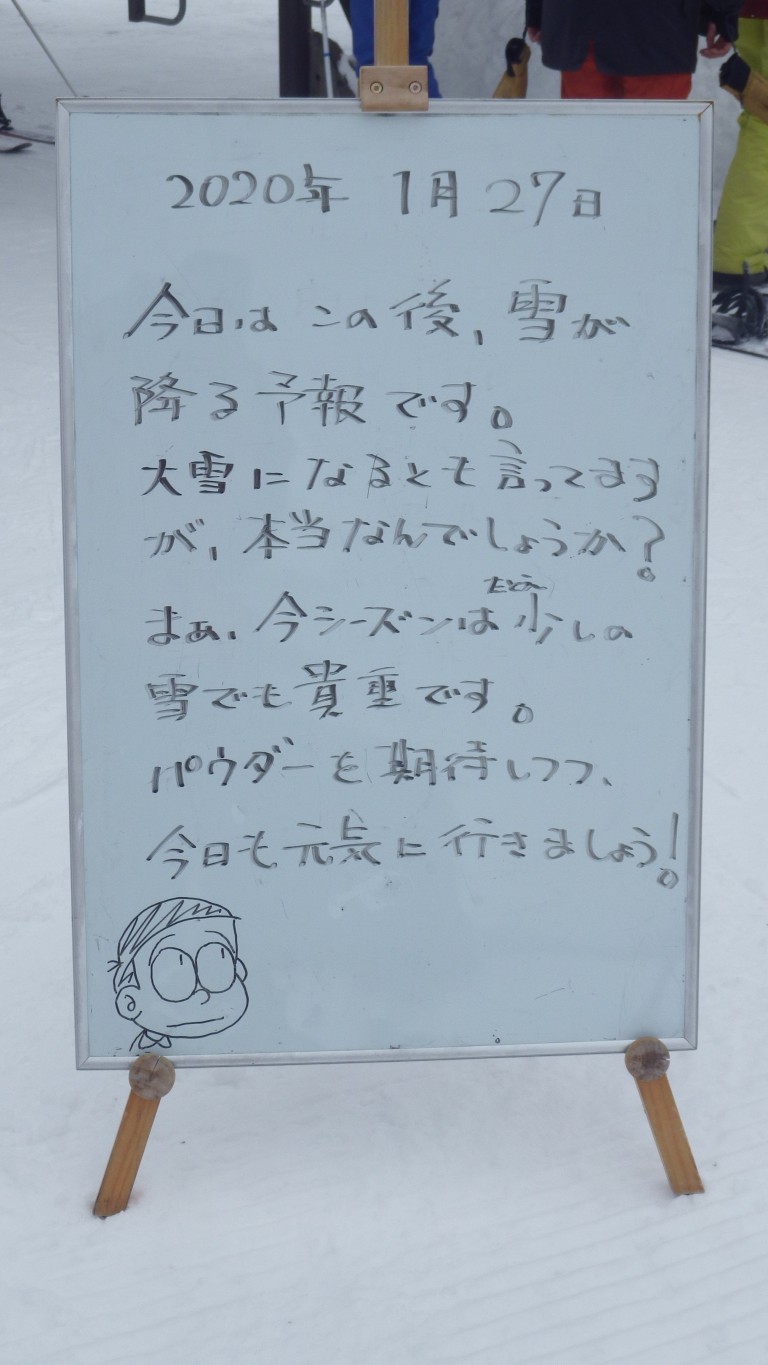 It seems like it will snow later on?
Tonight we will pray for some snow. See you tomorrow!