1/12 Manual work@Azuma2020.01.17
In the middle of my days off. So far so good.
Thank you for coming today as well.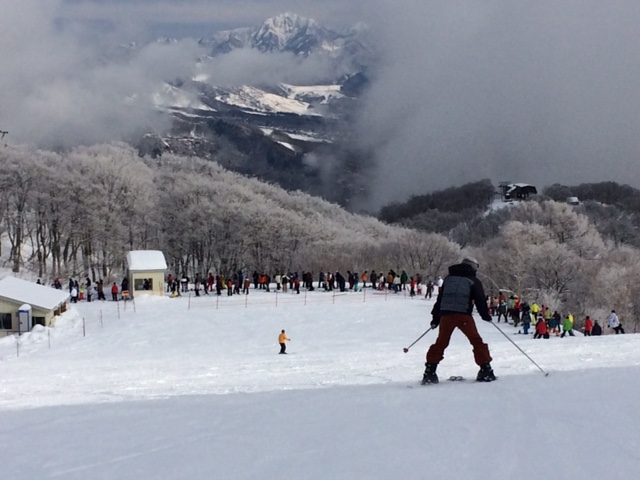 Without any snowfall for the past few days, the grand prix course felt very hard this morning… but you guys went pretty fast on it.
I now it is a blast going full speed on fresh slopes but please show restrain and be careful of your surroundings.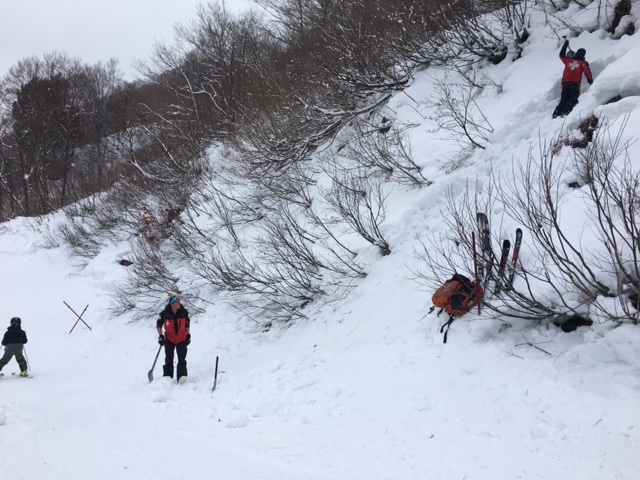 Today on the afternoon, Ski Patrol worked  on the snow of Woody Course. Bringing the snow from the sideways to the main course with a scoop is one hell of a difficult and laborious job.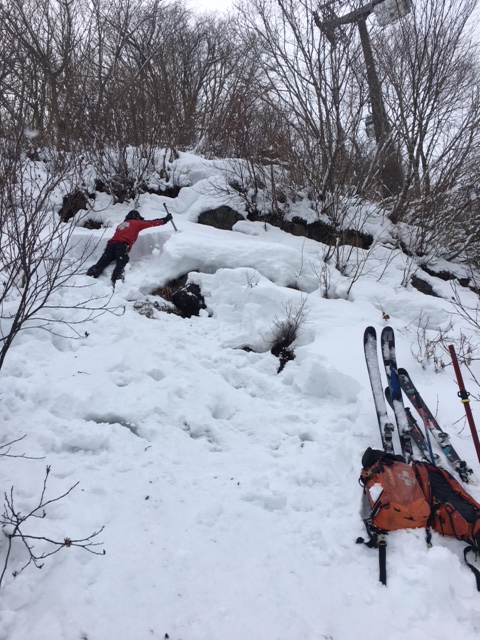 It would be so great if it snowed a little. that would definitely get the job done.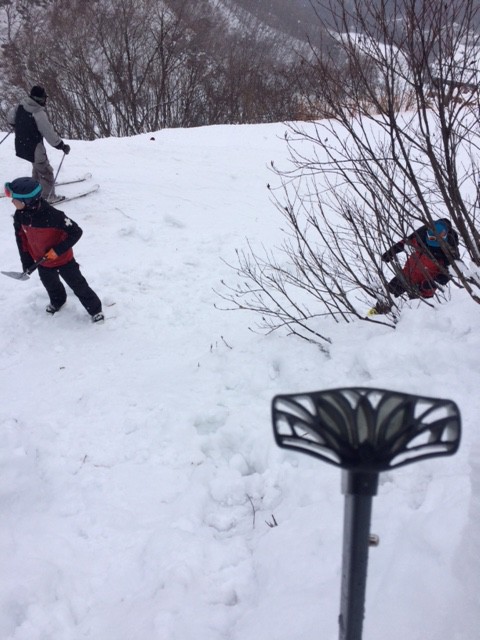 We can see some rocks now and then on Dynamic and Woody Courses. If you really cherish your now board or ski, we advise you not to go astray from the main path. Otherwise you can also go down using the Gondola.
Few centimeters of snow are expected for tonight.
Tomorrow morning may be a good time for skiing.