Snow!? Rain!? Wind!?2019.03.11
Hi
It'd been raining and snowing by last night, we got to do the test skiing on the early morning.
Due to the safety checking, the Gondola had to be ran behind schedule.
Thank you your understanding about that.
There is a zone which has a risk of the small avalanche inside our ski resort.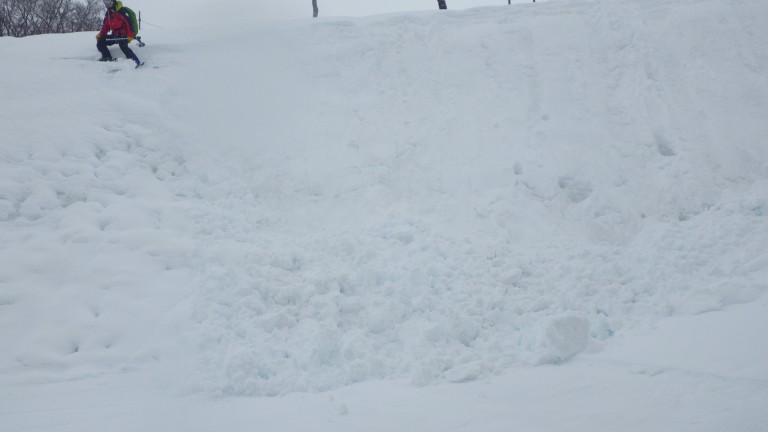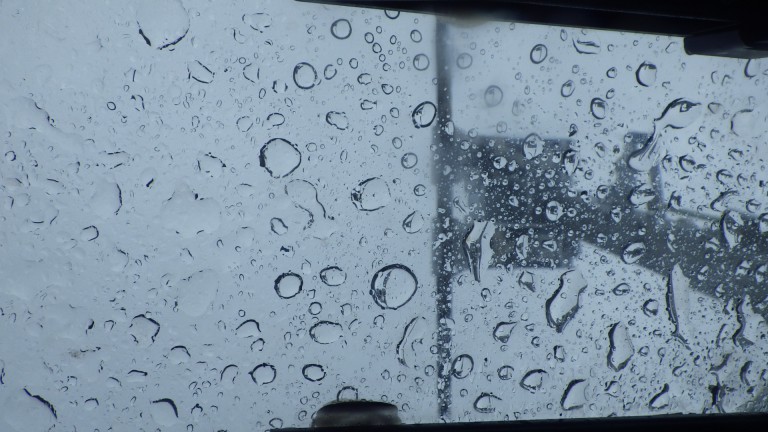 Snowing at the top and raining at the down.
The wind got stronger in the afternoon and all the lift at Alps Daira had to be closed.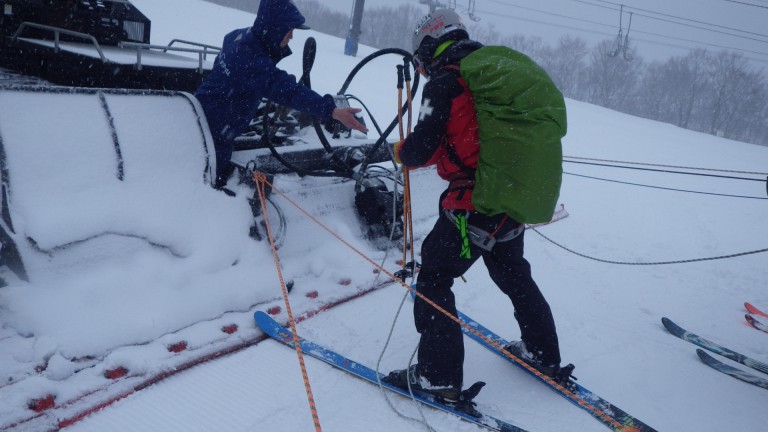 We had to be pulled by a compacted vehicle…