Blue Sky2019.02.09
It was just BEAUTIFUL!
However, there were many skiers and snowboarders who went out of bounds today.
Of course, we had to control them.
I explained the rules and they understood but unfortunately, we had to confiscate their lift passes.
And it was not the end. We got to do the same thing for several times during the day.
Definitely, it's not a fun thing for us and neither for them but,
we need to continue this control until nobody is gong through to dangerous area.
There is a high possibility of danger for avalanche or meeting with an accident.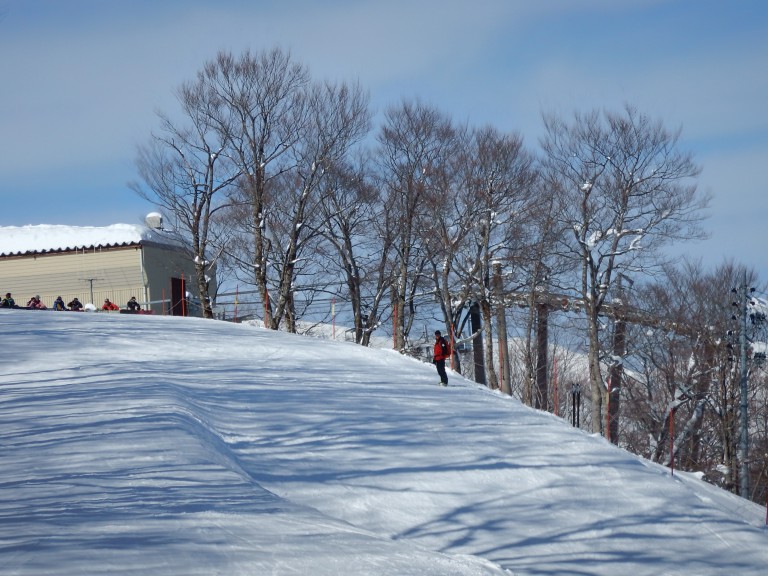 Today, 9th Feb is the day of the avalanche accident occud  inside this Goryu ski resort in the past.
We hiked to the Zizouno Kashira, top of Alps Daira, and praied not to have such a serious accident any more.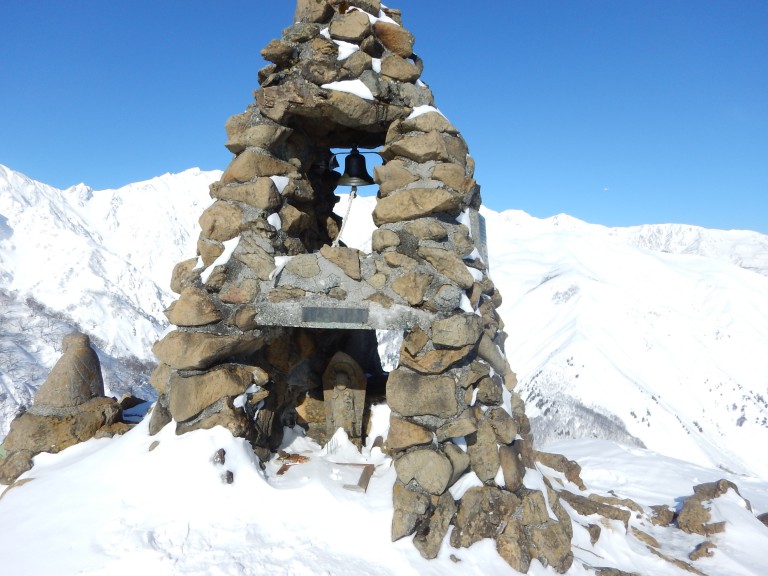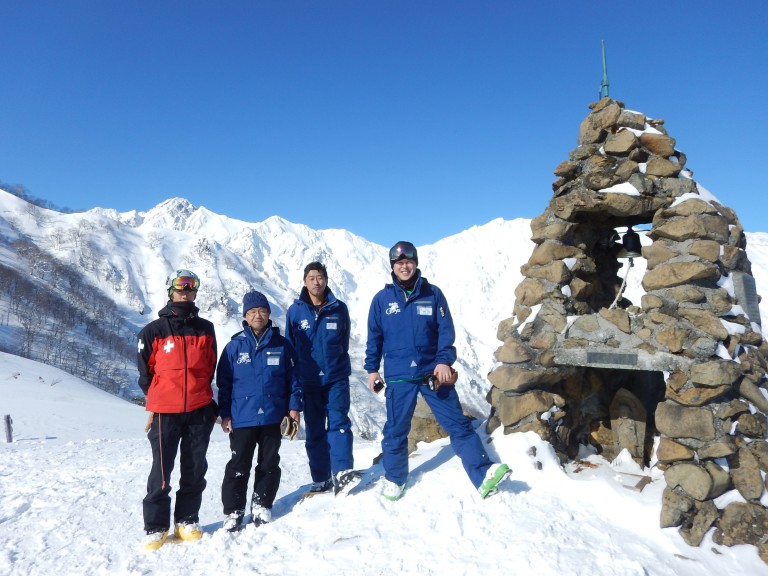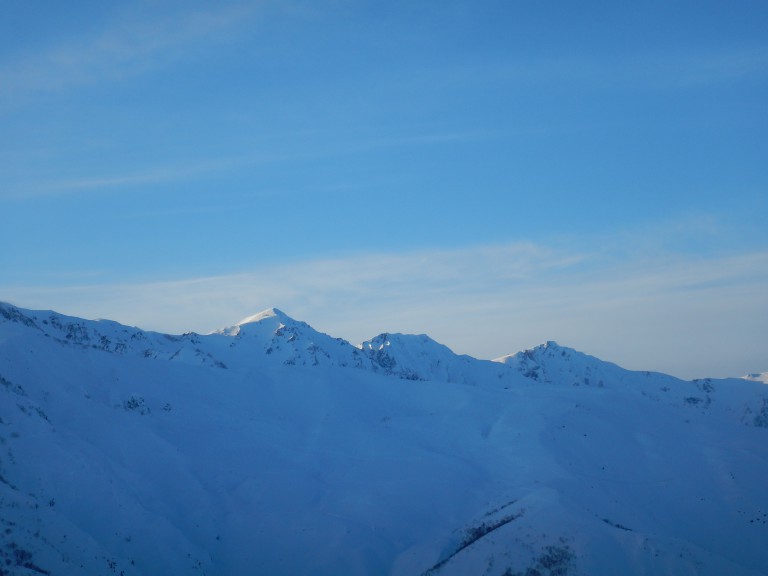 I like the view of  top three mountain of Hakuba at the evening time also.
It seems like the weather will be covered toward tomorrow morning and day after tomorrow will be snowing.
See you for now, bye!