The smell of spring@Kuro-Metto2017.03.05
Hi everybody
It was such a beautiful flow of the crowed this morning.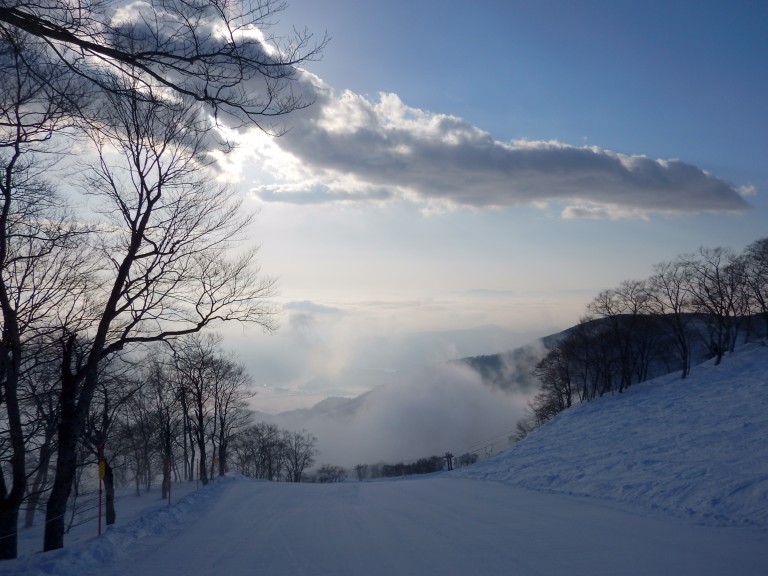 Listening to the birds singing, it had me to feel spring.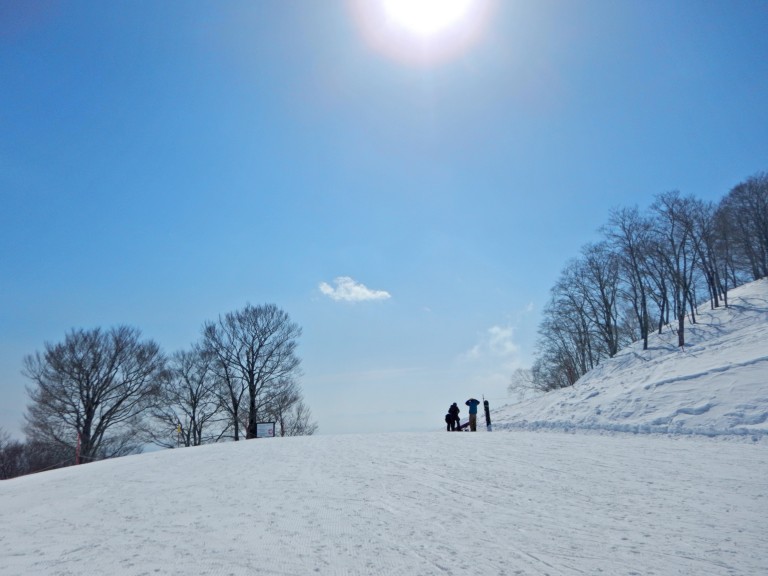 The temperature had gone high and then, Toomi Slope became granular snow and Alps-Daira slope was mildly wet snow.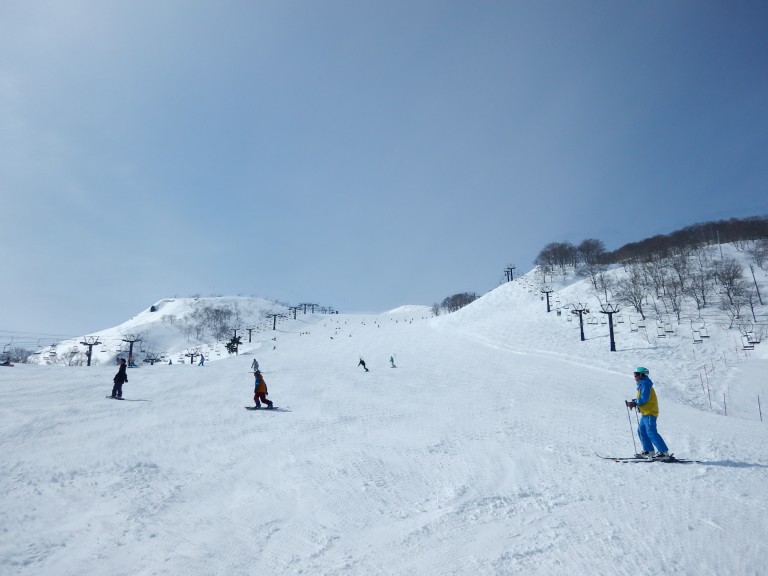 The picture below is expert course in the early morning.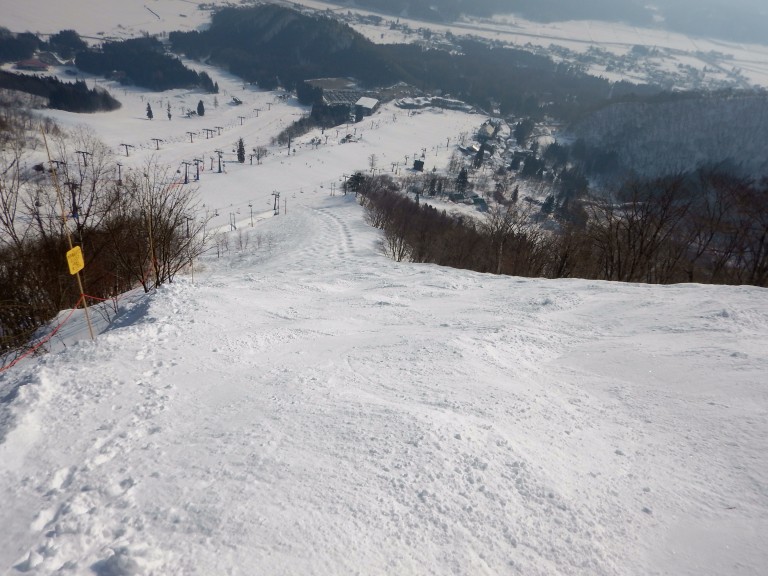 And in the afternoon…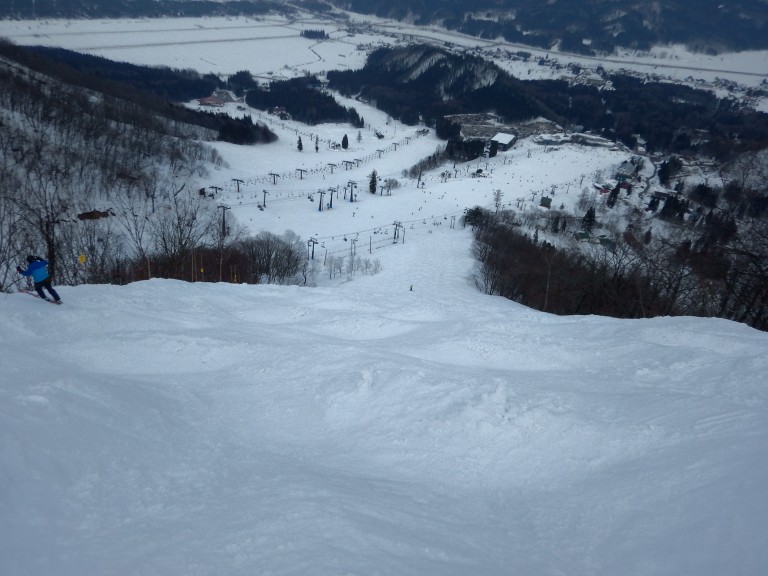 Very deep mogul slope was made in the end of the day.
The forecast says that it will have some snow by day after tomorrow.
Have a great day;)