Frozen slope@Kuro-Metto2017.02.24
Hello everyone.
Today's Goryu was icy slope..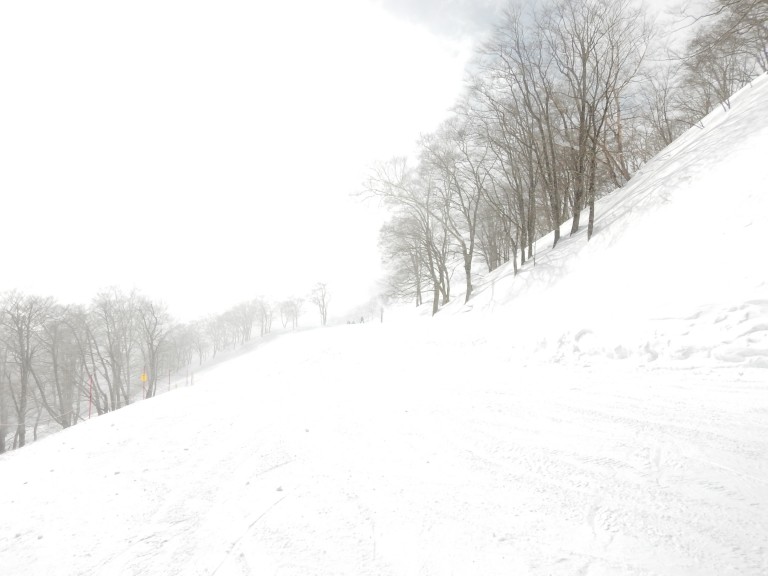 The weather of this week has been kept changing all the time.
All lifts of Alps-Daira was behind schedule due to strong wind this morning.
The temperature was low, a bit of sunshine but it was covered by crowed soon.
That's the snow condition which is dependent on weather.
The day before yesterday was good powder, yesterday was heavy wet snow and today was….frozen slope.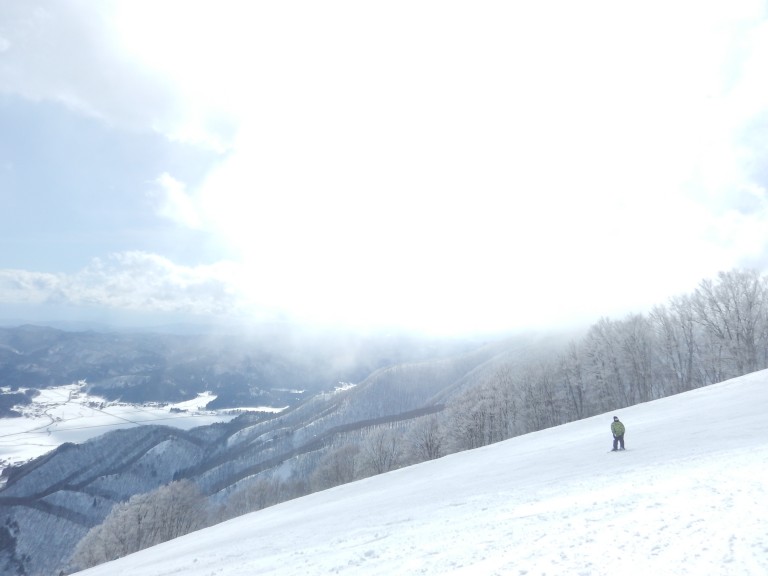 There was little snowfall but was blown off by strong wind.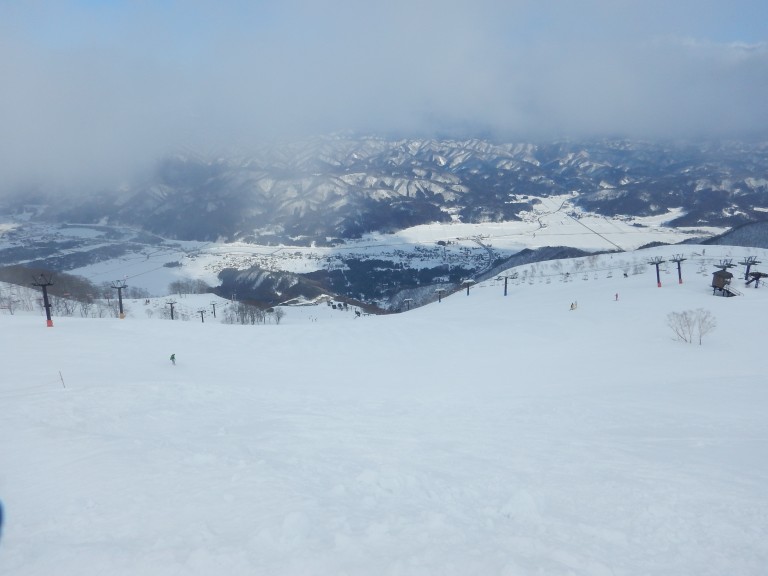 Please look at the pictures of avalanches from yesterday so that you can see how the snow condition was dangerous.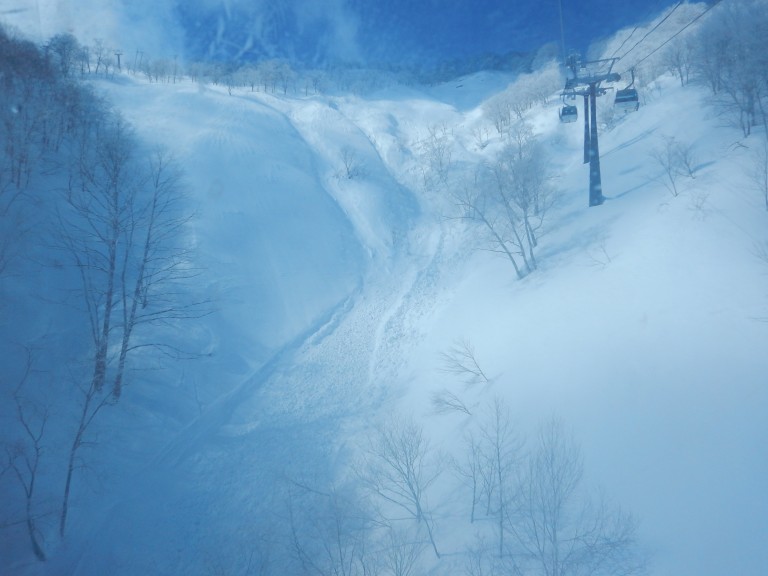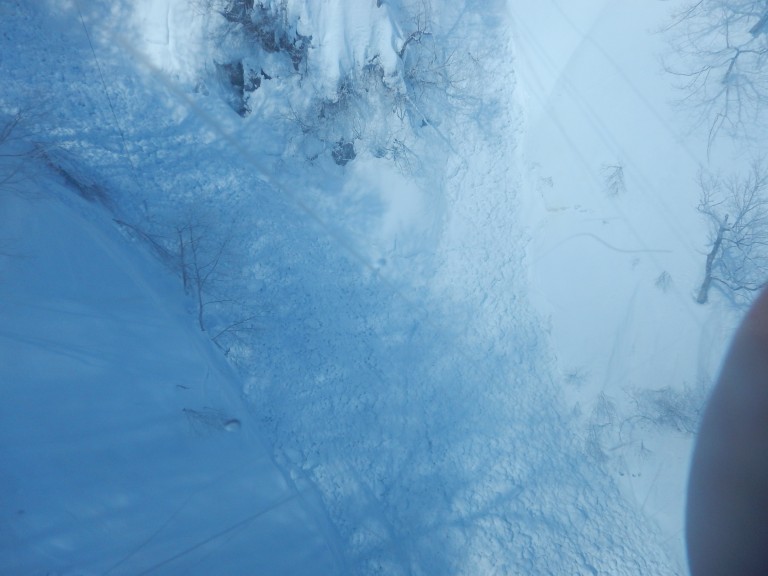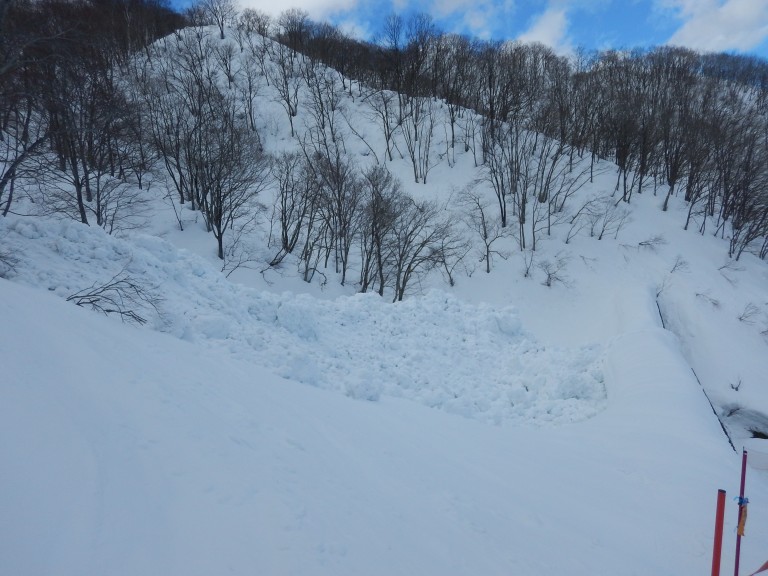 それだけではなく、ゴンドラ山頂のこの景色もなかなかお目にかからないもの。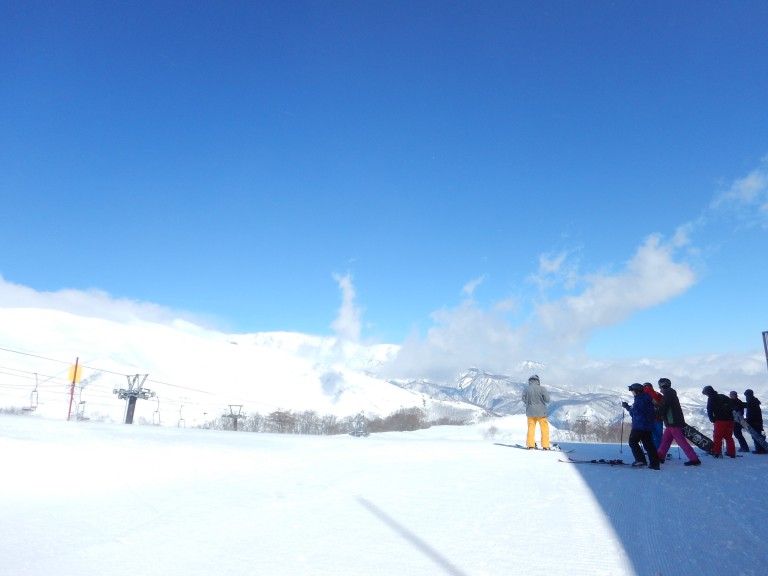 I think it is worth to get on to the gondola although you are not skiing or snowboarding when it is sunny and nice.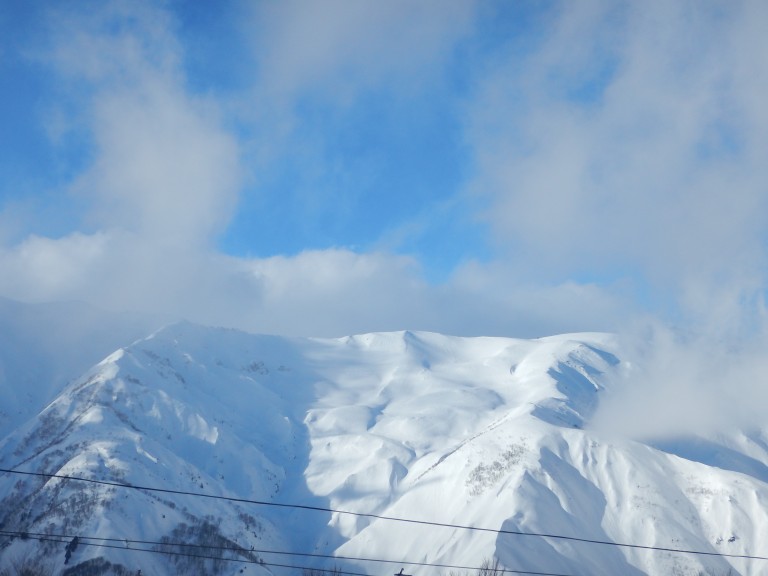 *The course for ski down the mountain from the top is for intermediate or advanced level. Please do not exceed your level and enjoy your ride safely.