How about a turn-return trip to the Alps-Daira station just below the summit?2019.04.12
THE EIGHT-PERSON GONDOLA "TELECABINE"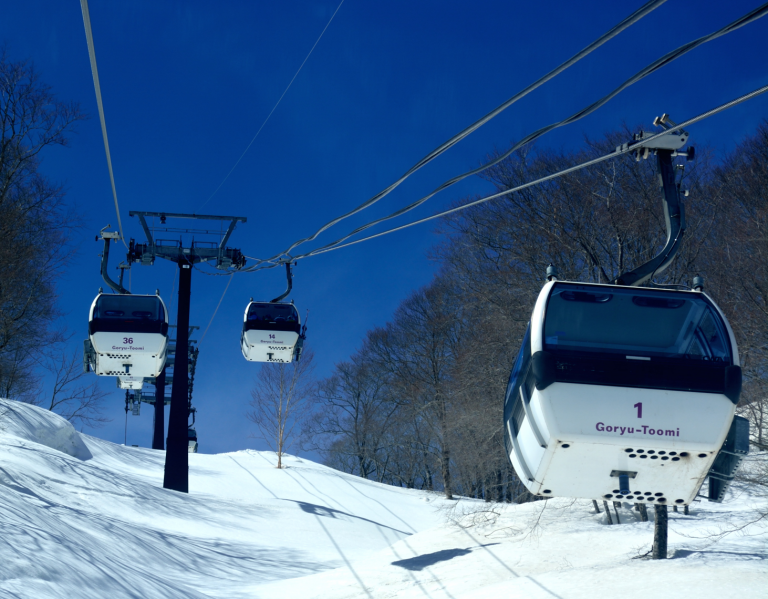 Enjoy the view of the snowy Japanese Northern Alps from the observation platform
on the roof of the Alps-Daira gondola station.
The gondola Telecabine is available to all customers, not just skiers and snowboarders.
It takes the gondola eight minutes to get to the Alps-Daira station from where you can
access the rooftop observation platform. You can also use the gondola to get back down again.
We hope you will enjoy the views from the observation platform which is situated at an
elevation of 1515m above sea level. The Alps-Daira station also houses the restaurant Alps 360
where you can enjoy a meal or a coffee break.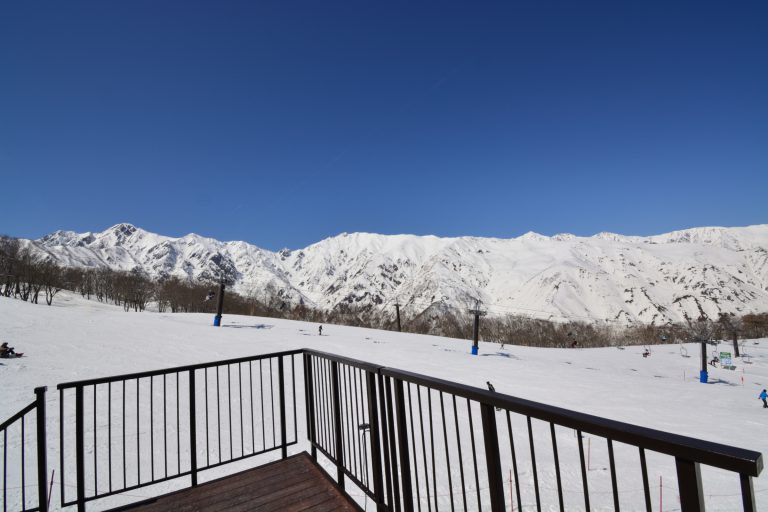 Turn-return Telecabine ticket:
Adult:¥1,800     Child:¥900
*Tickets can be bought directly at the Gondola station.
Hours of Operation:
4/1 – 5/6        Up 8:15 ~ 16:00  Down -16:30