2/16 (Sun) We won't lose to the rain@DE2020.02.17
Good evening, I'm DE who has to write today's rainy day blog.
Yes, unfortunately today's Goryu has been enveloped in rain.
From the morning, the temperature has been at a high of 4 degrees.
Due to the rain, it has made preparing the snow harder than usual this morning with many lumps of snow and caterpillar tracks, which made crushing them and clearing them away a good exercise.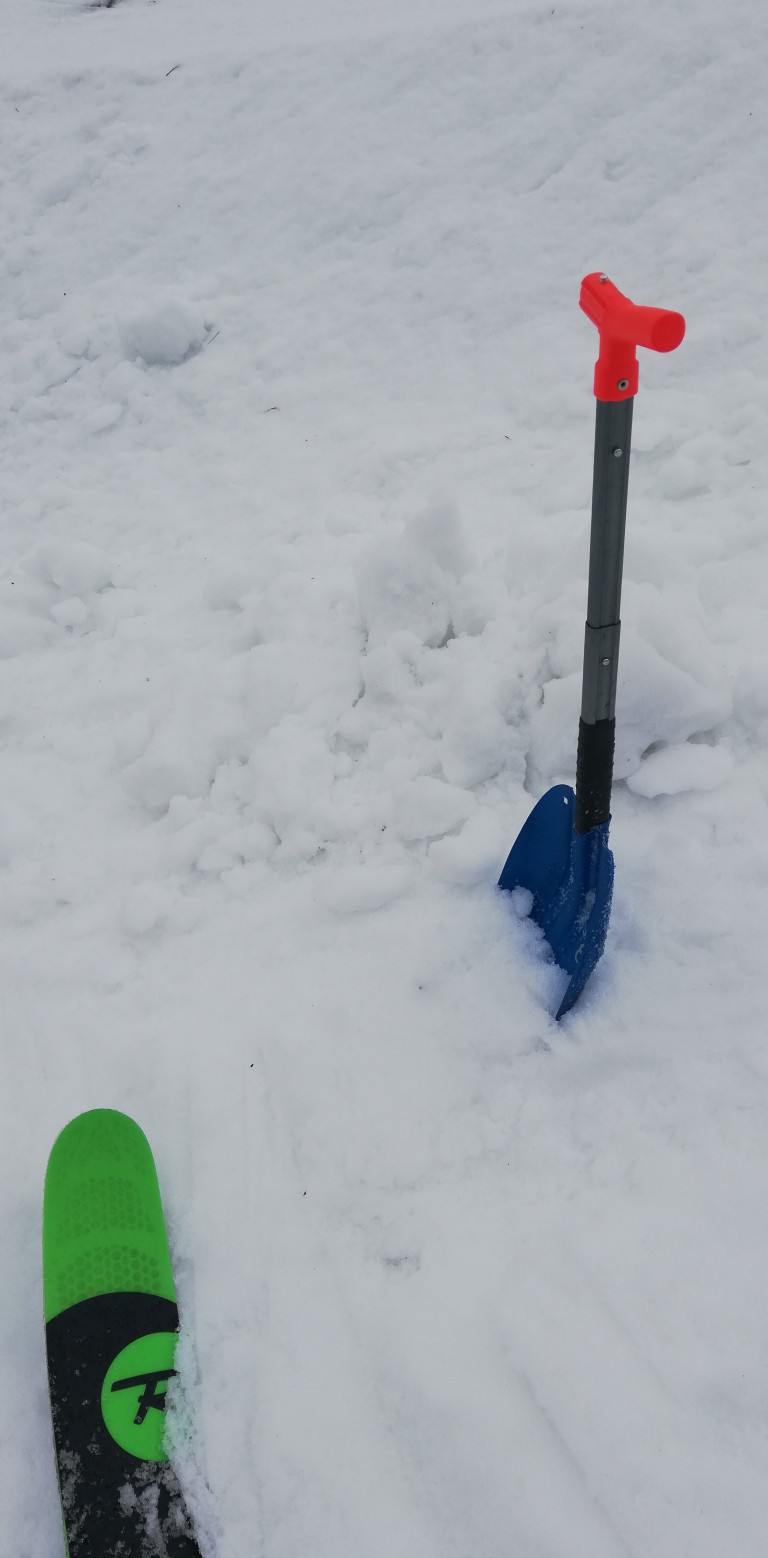 With the snow melting, large rocks have appeared on the slopes, so patrol members are forced to move them to a safe location.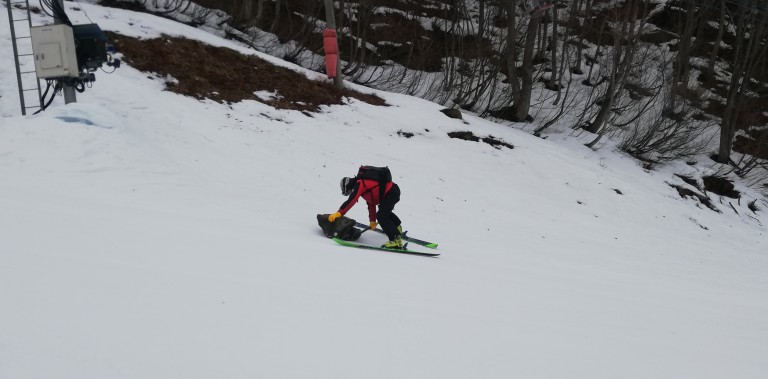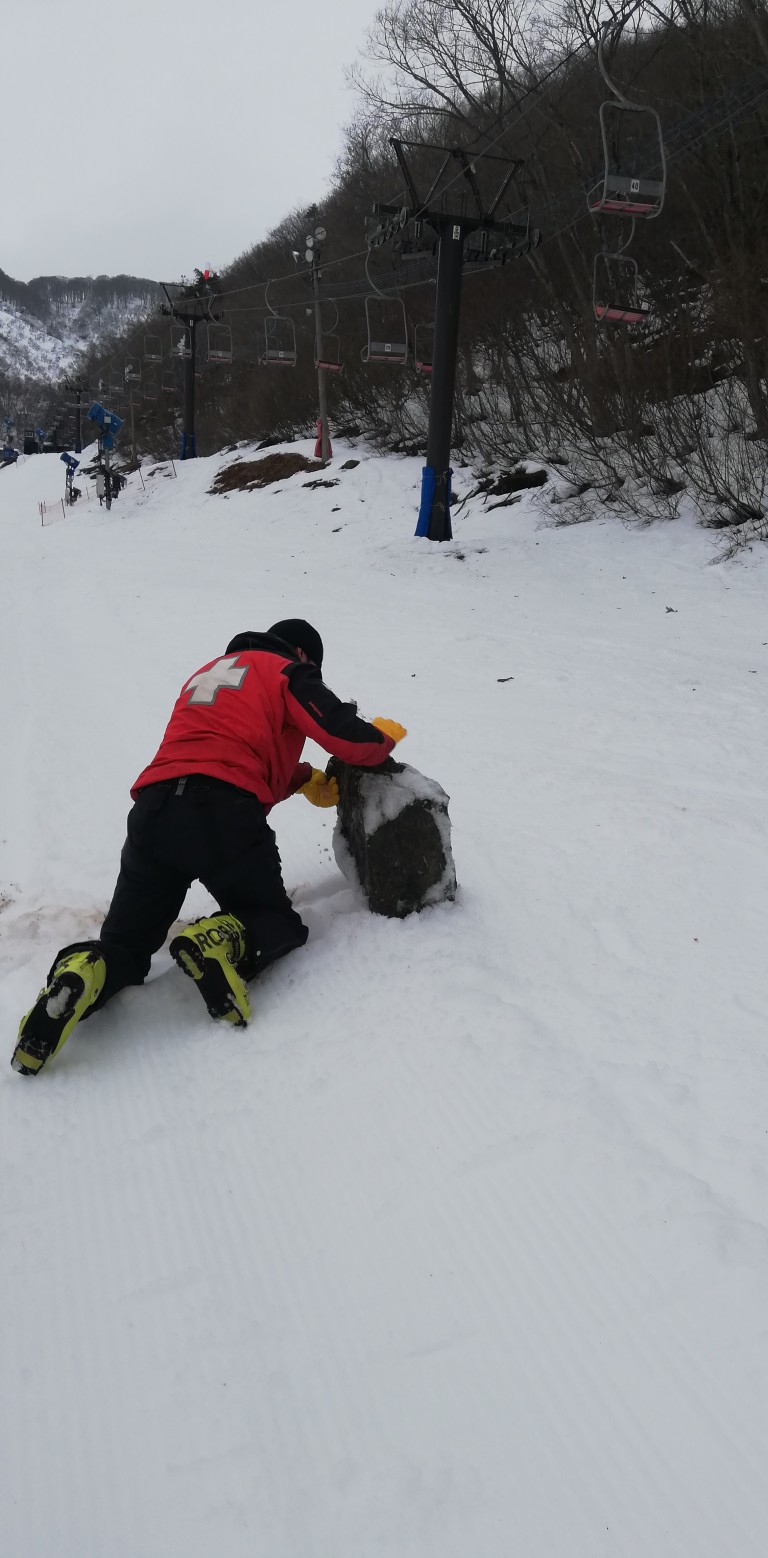 The rain grew stronger from 10 o'clock, further increasing the amount of snow melting.
This caused some of the ground to become visible on the sides of the Woody Course.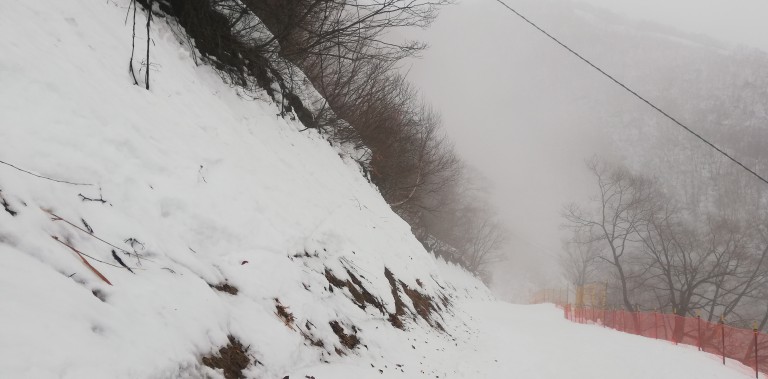 There is also snow falling from the branches of trees, so when resting around the course, please be careful of whats above.
The mountain descent course hasn't yet closed due to lack of snow, but we have had to make the entrance to the Dynamic course from the Grand Prix course a little slimmer than usual.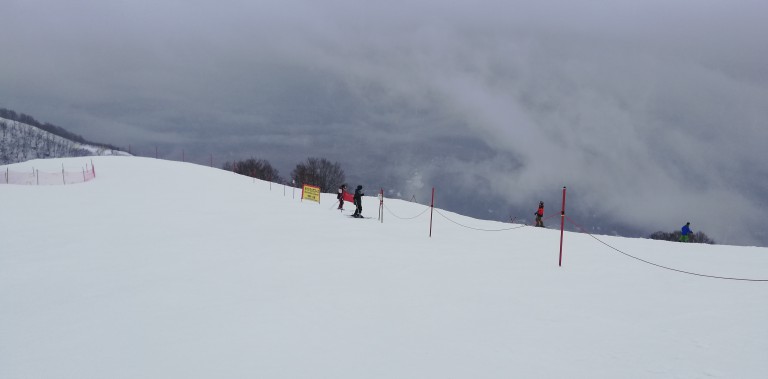 With the condition of the slopes, there are rocks and patches of ground appearing here and there.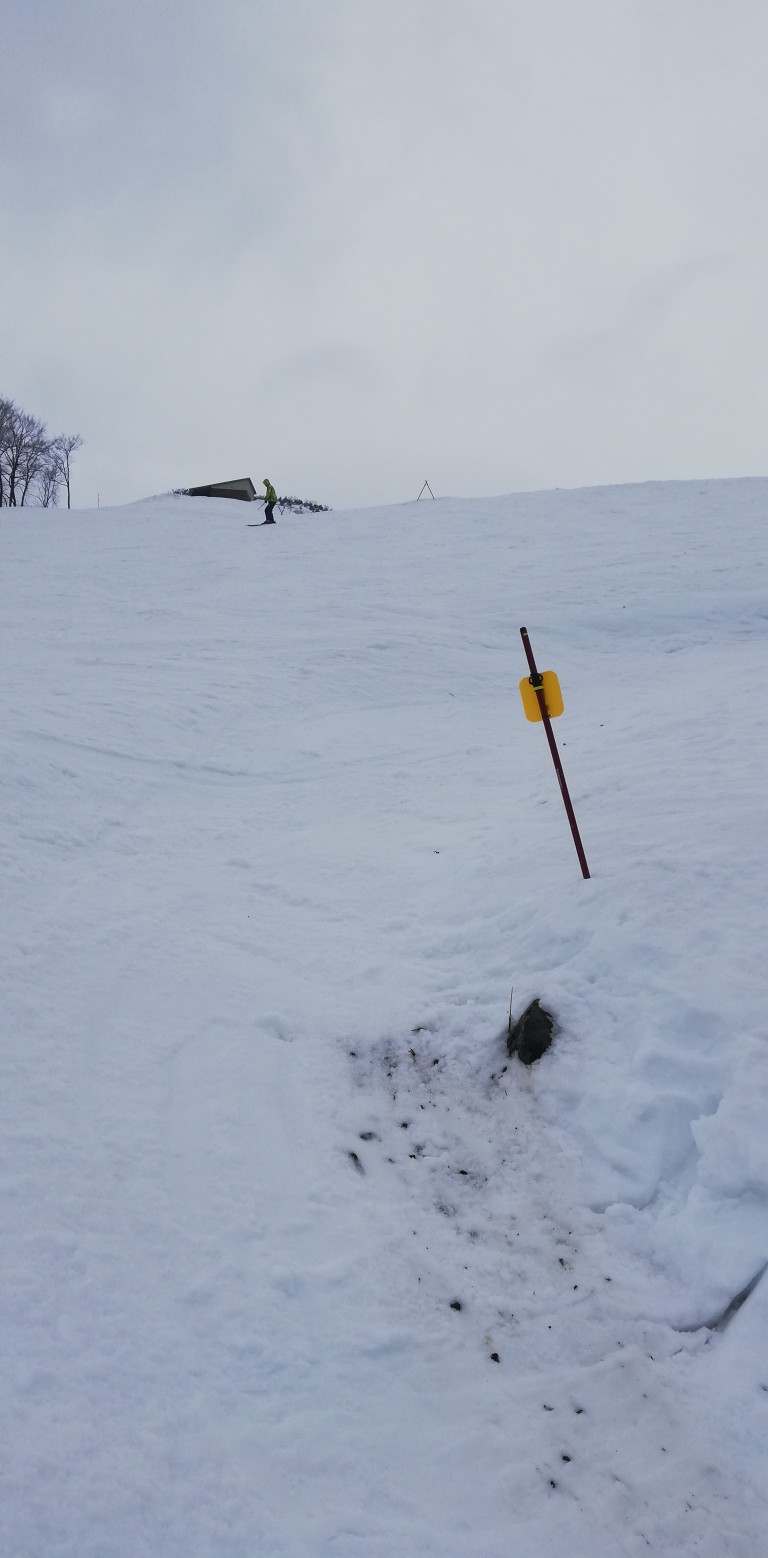 But in terms of the snow, it was still in a condition which made it easy to ski.
Today, I made the big mistake of forgetting my rain equipment. By the time my patrol ended I was completely soaked and freezing cold haha.
You might think that the days it rains have a warmer temperature, but the truth of the matter is that once you get wet, your body temperature will only be going down.
If you hear about days when you end up feeling cold, then today would be one of those days.
By the way, today's temperature during the day was 8℃.
If you end up visiting on a rainy day, please be careful to not get too wet.
We sincerely thank all those who came today with the spirit of not losing to the rain.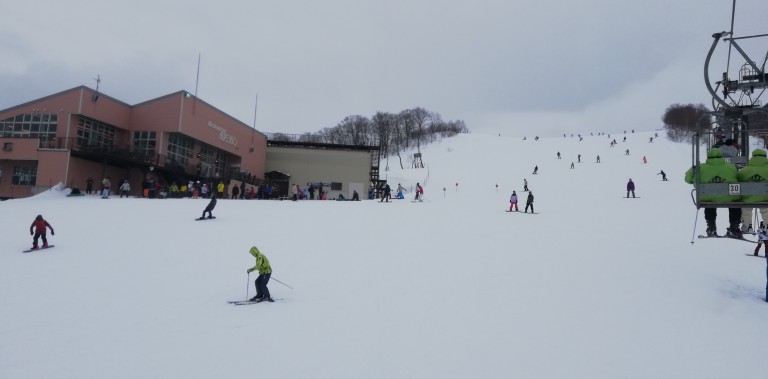 Even at the Toomi slope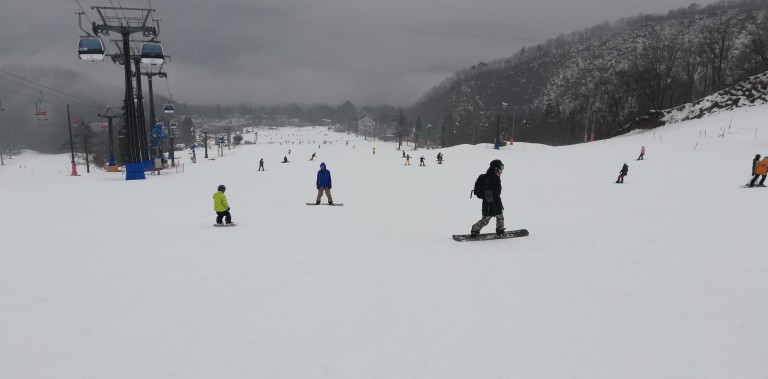 It seems like it will be sunny tomorrow.
The slopes in the morning are expected to be rather hard, so please do watch your speed!
It also seems that the temperature will drop and snow will fall tomorrow evening, so we are looking forward to it!
Lets hope the our slopes can come back to life once again.
We are waiting for you guys!
After the rain cometh the fair weather. – DE, 2020