2/9 (Sun) What a pleasantly long day@Saba2020.02.11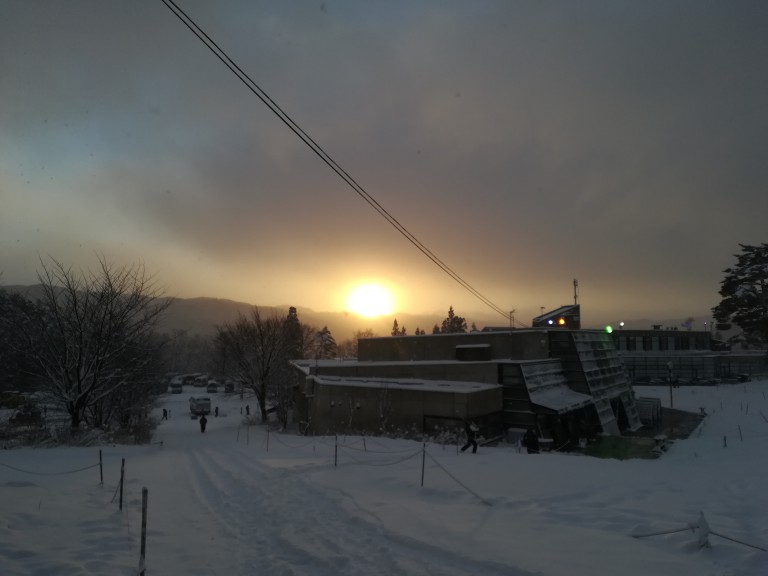 Today I'm taking care of the blog post. It's me Saba!
I managed to capture this morning Sunrise, but I failed taking a photo of people swerving through the powder snow.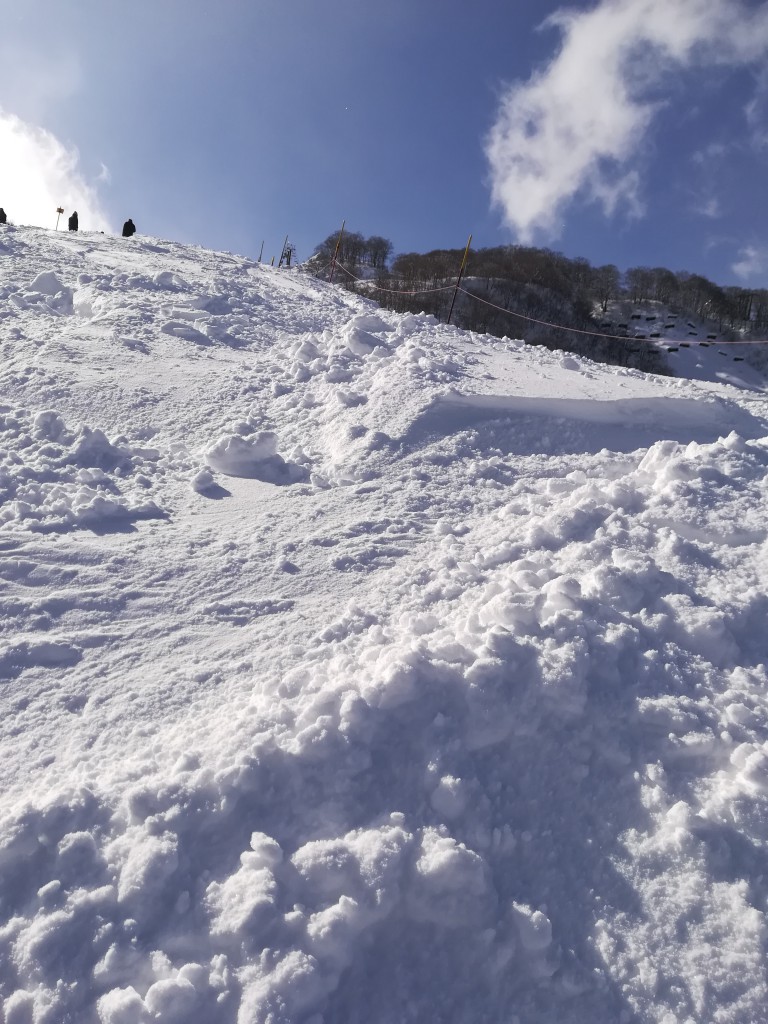 There was snow everywhere today. What a blessing!
At Goryu we had 20cm more snow. A lot of you came to enjoy our ski resort for the weekend.
That's right, we must enjoy the snow while it lasts!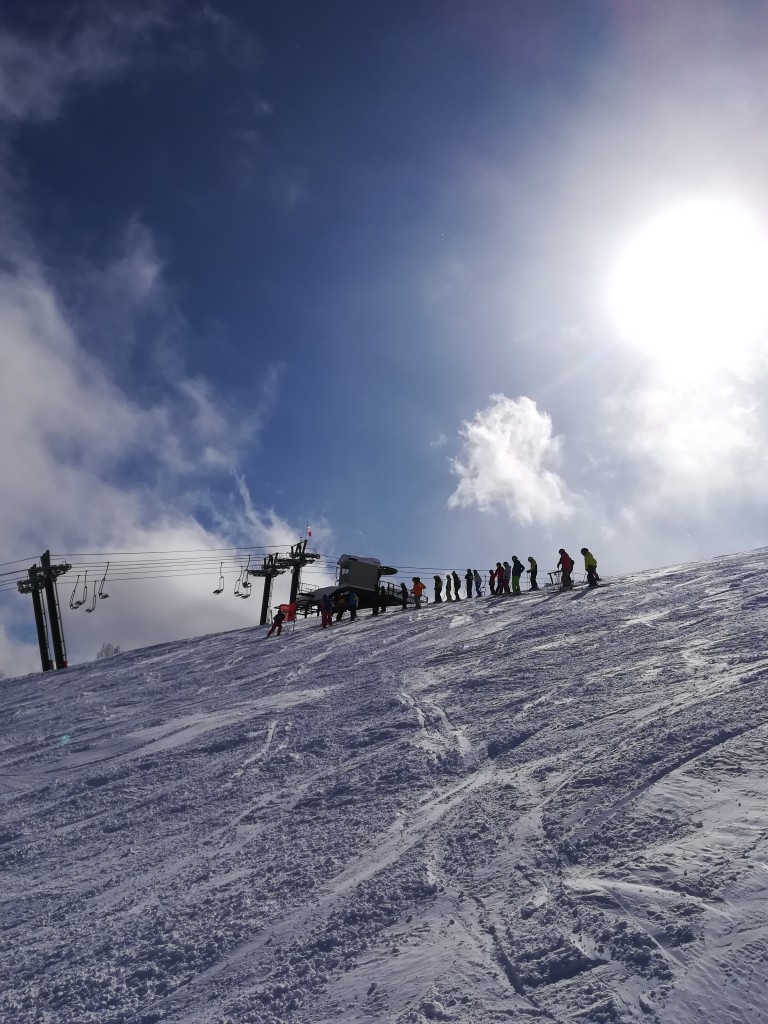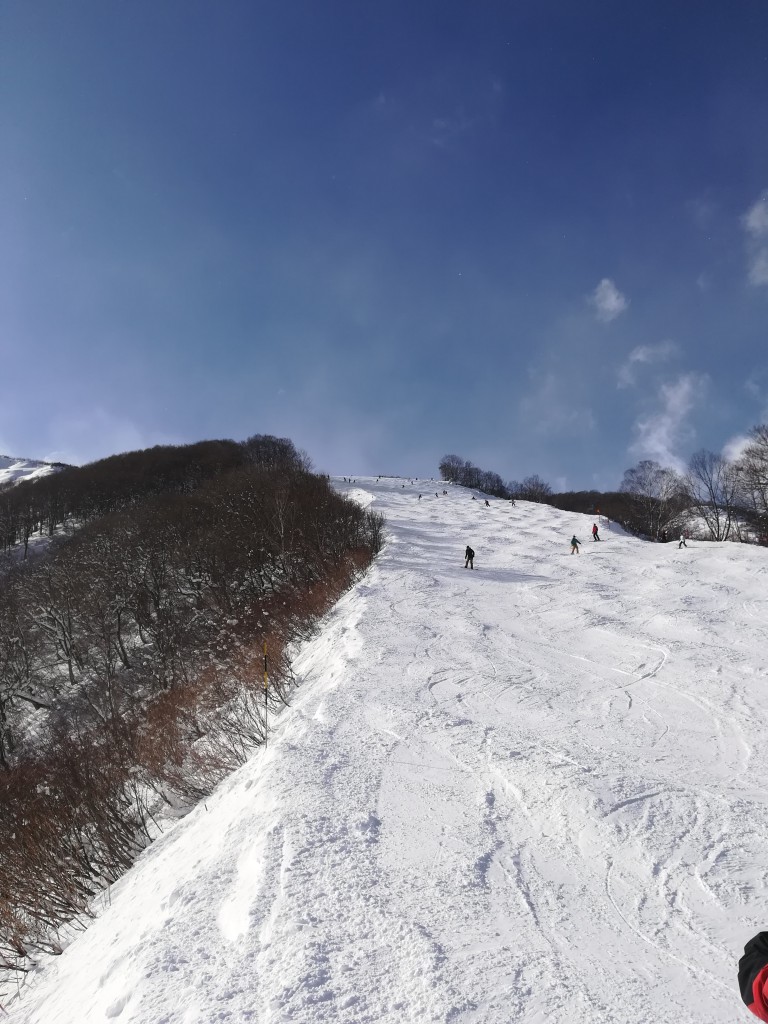 After 14:00, Dynamic Course was full of bumps, It changed even more by the end of the day.
The difficulty suddenly increased as people kept carving around the bumps.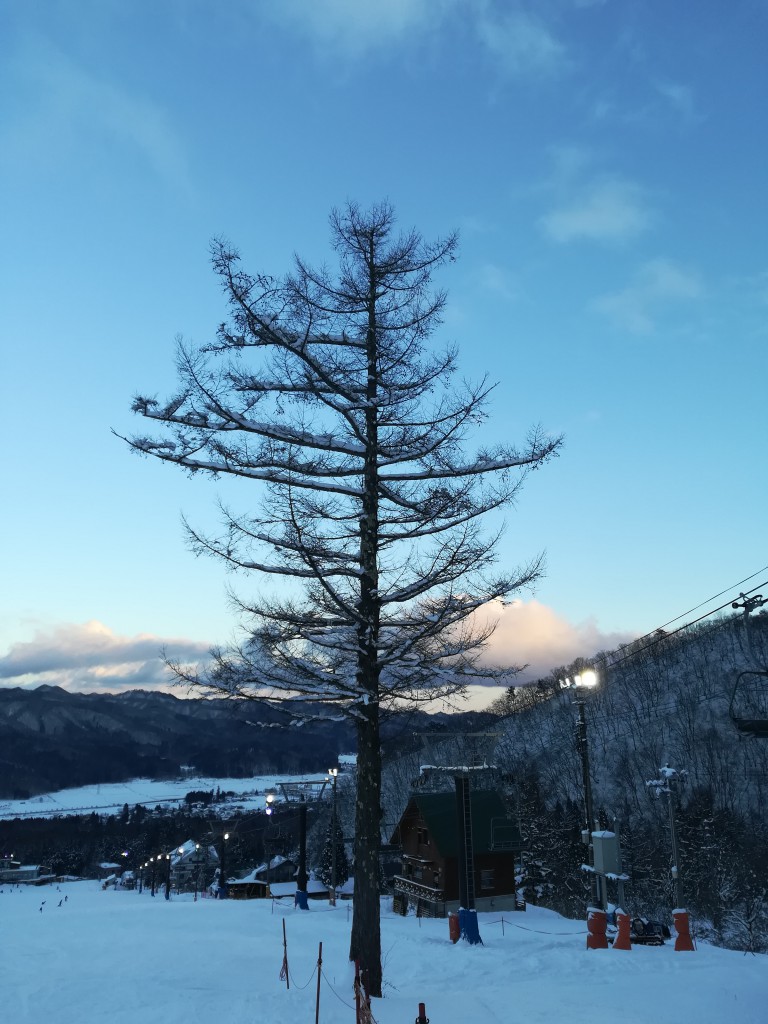 "One day has become very long", is what I thought when I passed this super tall tree.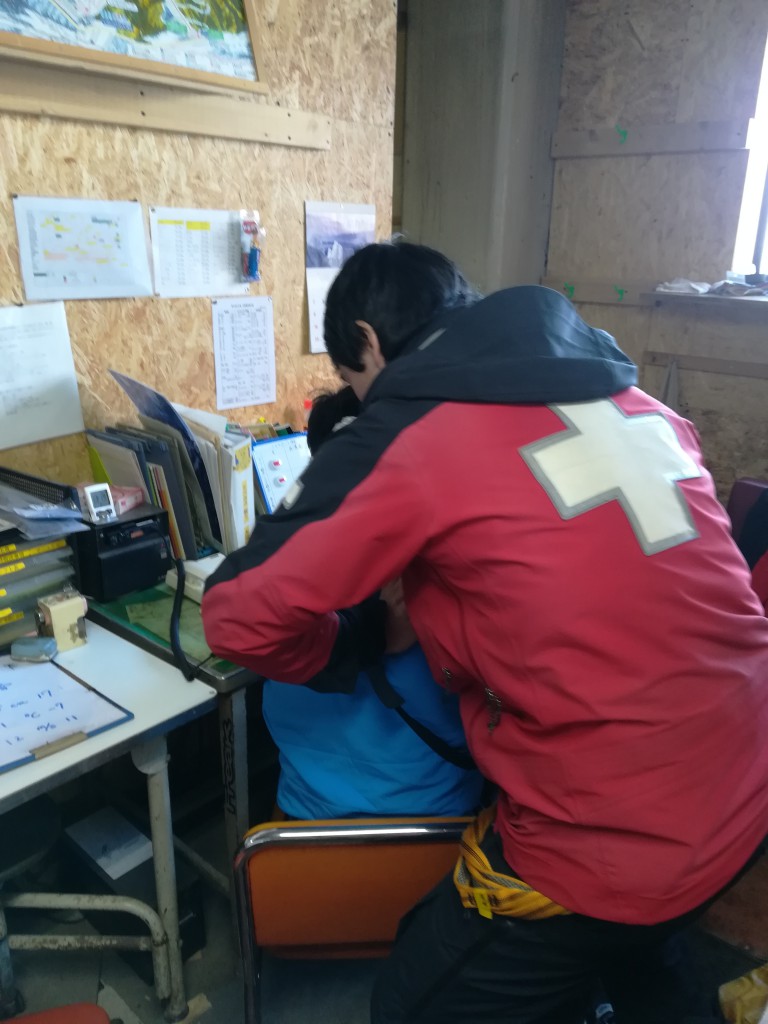 "Ah, I'm not feeling it today" says my senior who is getting his arm treated.
On to tomorrow!
Saba