It was sunny. However…@kareki2016.12.25
Good evening everyone. This is Kareki from Patrol. How's your Christmas night?
Today, we have got a sunny day in Goryu and it was a beautiful day for the last day of the long Christmas weekend.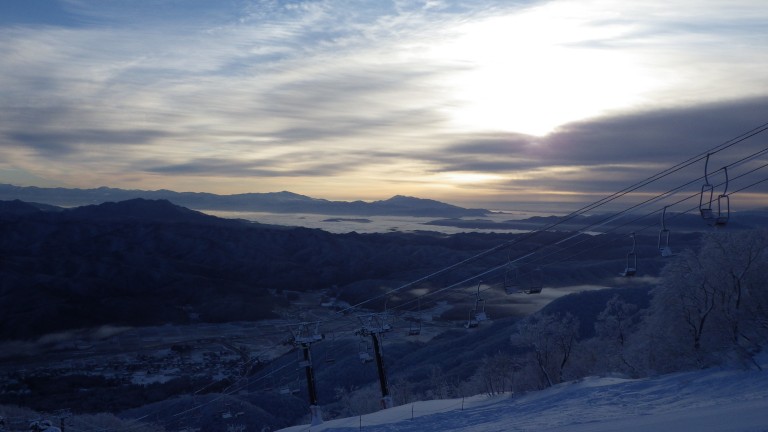 The beautiful view of Shiga district with a sea of clouds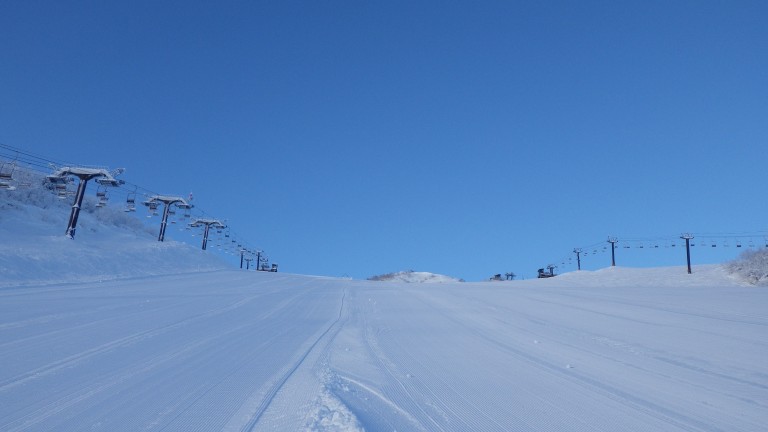 Grand Prix course view from the lower part.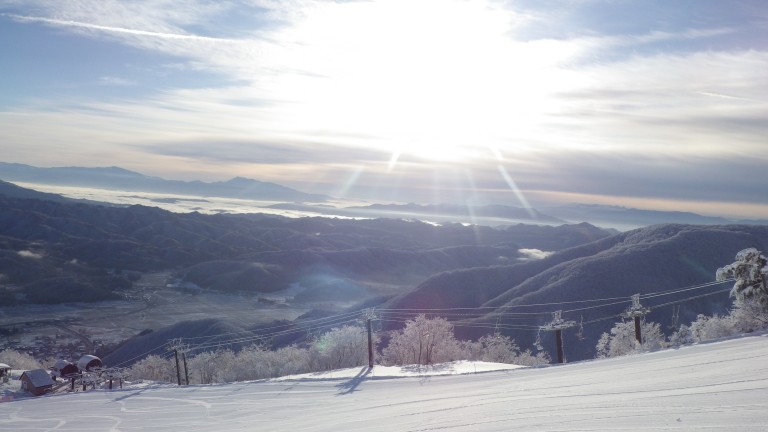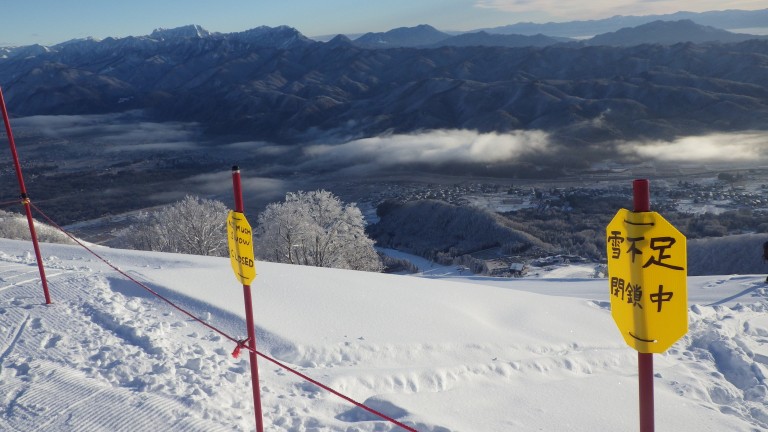 Unfortunately, lower zone than the Champion Dynamic course(to get down to Toomi slope) is still closed due to luck of snow. Please take the Alps 3rd chair lift and then the gondola to get down from the top.
People asks us quite often why we don't open the course although it is covered by snow. It is true that the course has enough snow for just 10 to 20 people to ski or snowboard there, but as far as we are operating the ski resort, we have a responsibility to consider everyone's safety(for around 1000 people).
We appreciate your cooperation and understanding.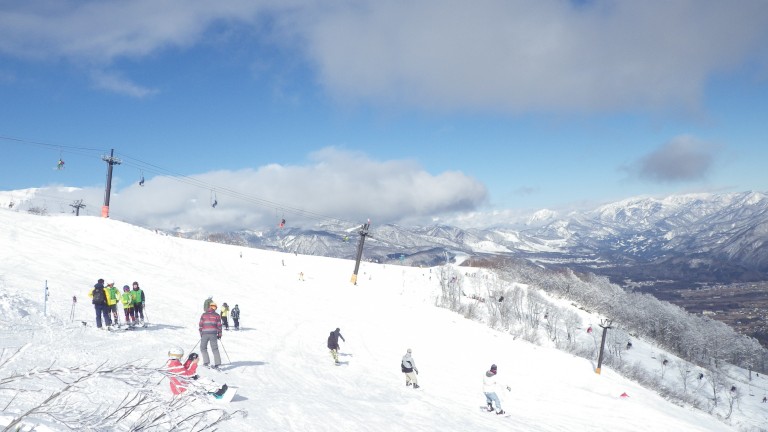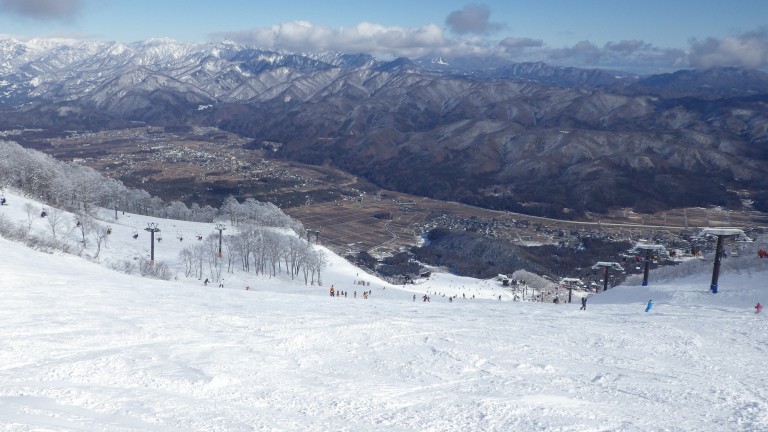 Hakuba Goryu was visited by a lot of skiers and snowboarders this long Christmas weekend.
Therefore the crush accidents between skiers or snowboarders happen frequently when the weather and snow condition is good.
We want you all to enjoy the day in Hakuba Goryu so please make sure to control your speed anytime and look around you when you want to change your way.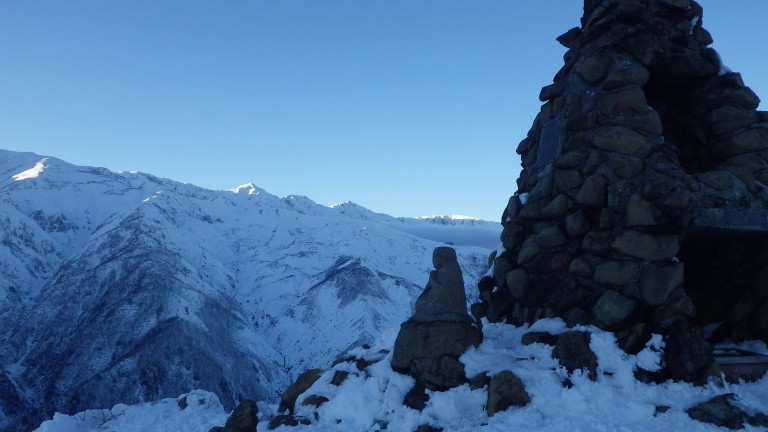 I hiked to Jizo peak today.
Have a wonderful week!