Goryu Night 20202020.02.22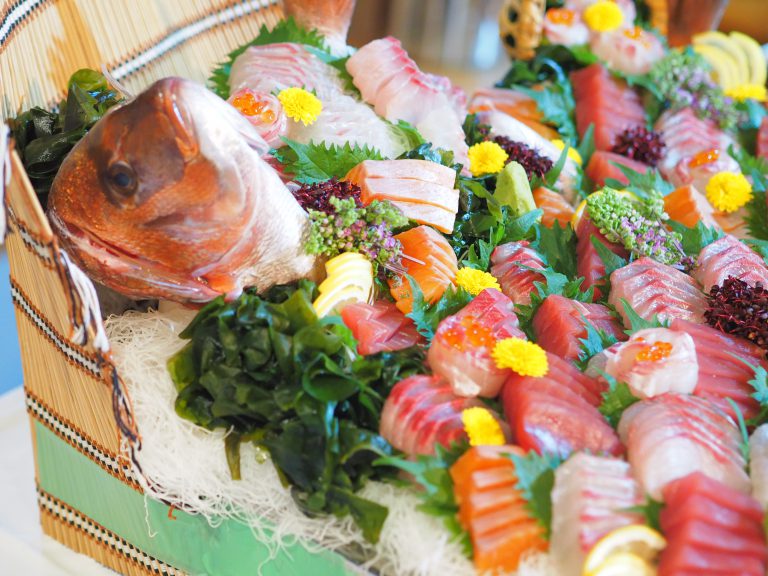 The 2020 Goryu night events were a blast!
This year, they were held three times (January 28th, and February 4th, 18th)
The event is usually extremely popular, and this year we had guests from all around the world come and enjoy Japanese culture.

With the help of the restaurant Hull staff, our guests were extremely pleased with the Japanese food that we served!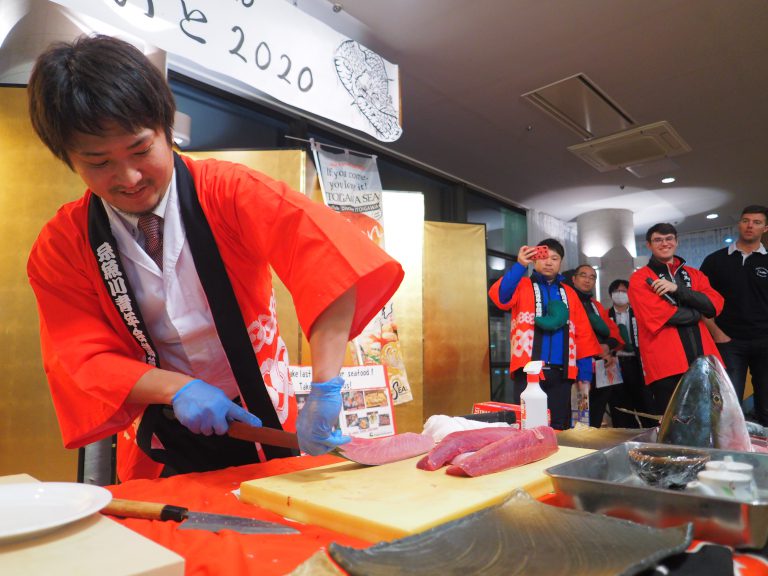 The event started off with a fisherman turning a Japanese anglerfish caught fresh from Itoigawa into sashimi.

Everyone was impressed by the fisherman's slick skills when disassembling the anglerfish.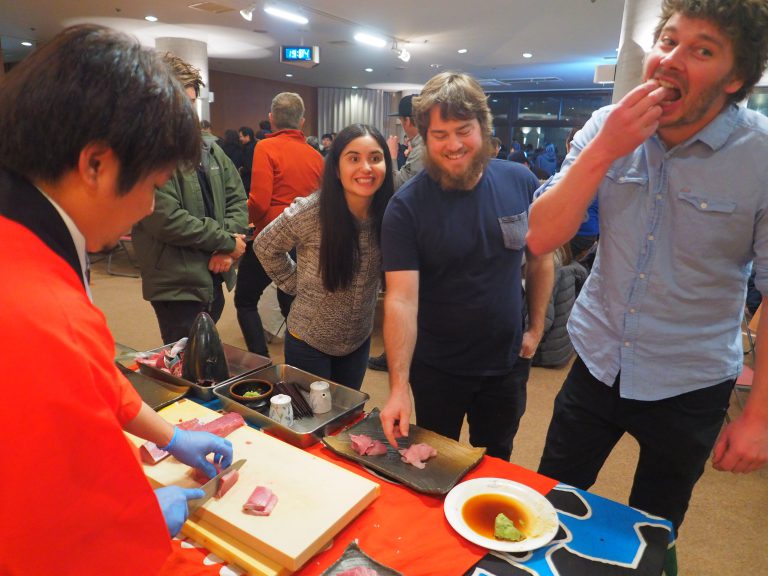 Guests were able to enjoy the sashimi as it was being cut right in front of them!

Everyone seemed to be in a state of bliss after trying the world's freshest anglerfish sashimi.

The fatty parts of the anglerfish were especially delicious as they were so tender that they seemed to melt in your mouth.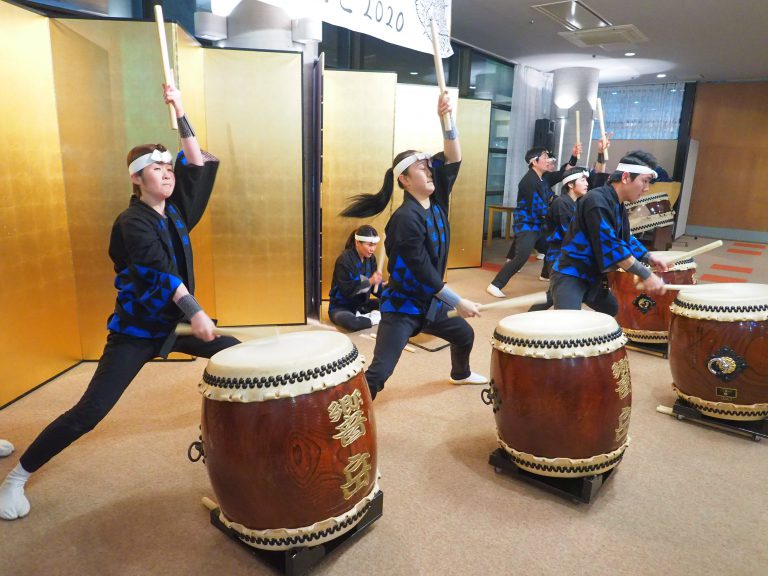 After the sashimi show, the Matsukawa Hibikidake Taiko group started their Taiko performance.

The mood in the room completely changed with the perfectly timed and inspiring Taiko performance!

I'm sure that all our guests where able to get a feel for what traditional Japanese music is really like.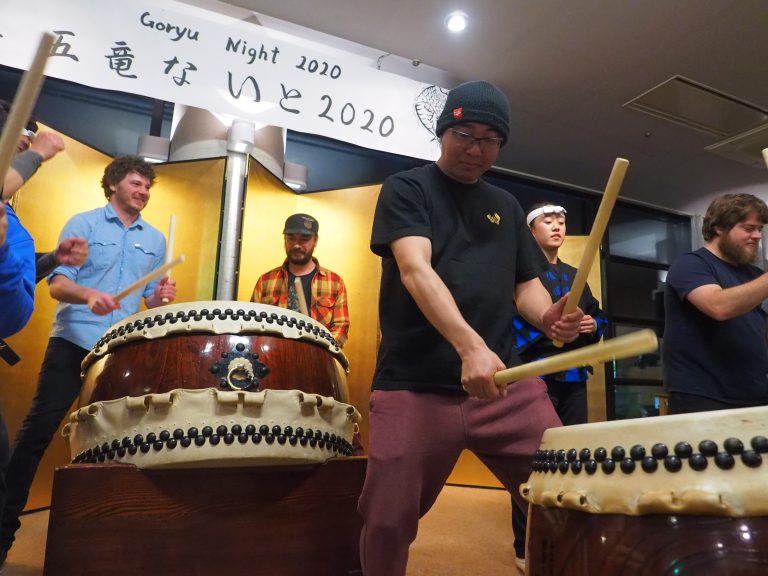 After experiencing a little taiko, the performers reached their hands out to the audience for them to experience Taiko together.

With the kind guidance and experience, the guests enjoyed playing taiko together.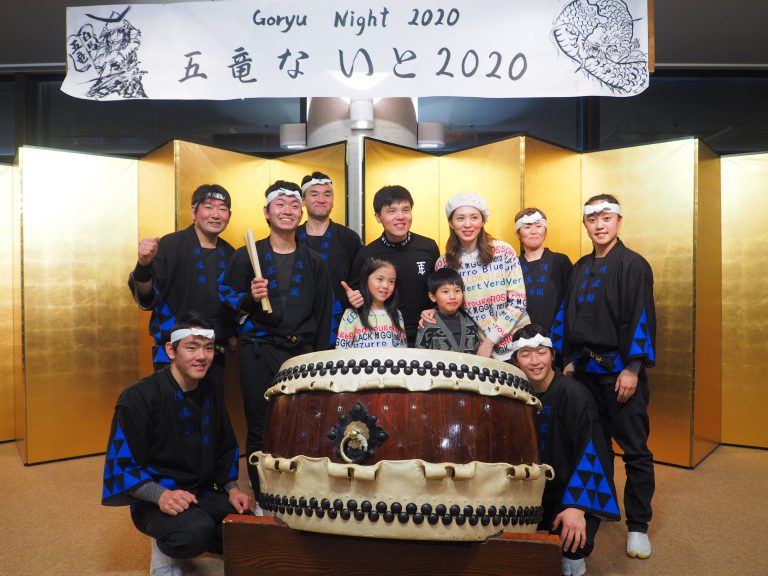 At the end of the event, our guests were able to take photos with the taiko members to keep as a souvenir.

I'm positive that Goryu Night has become an unforgettable memory for them.

We sincerely thank all those who participated in the event!