Jan 29,2019 Goryu Night2019.02.23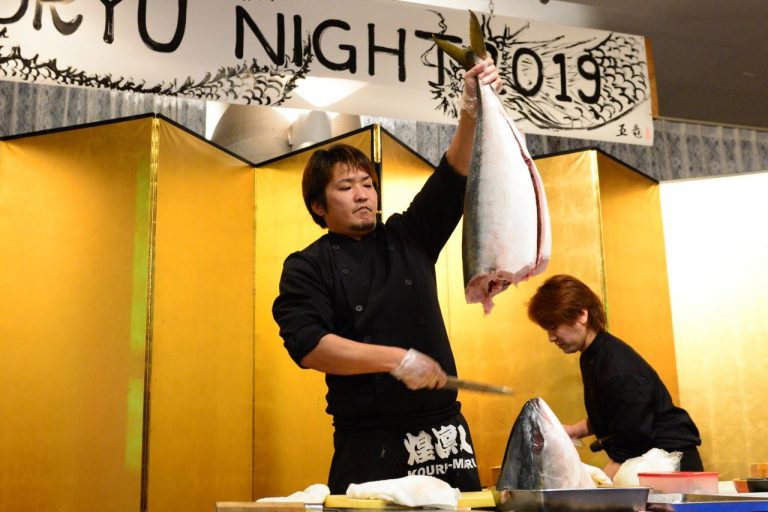 We want to introduce the Second Goryu Night which took place at 1.29.
We started this show with the cutting show. Sushi master composed delicious sushi from precisely cut fish slices.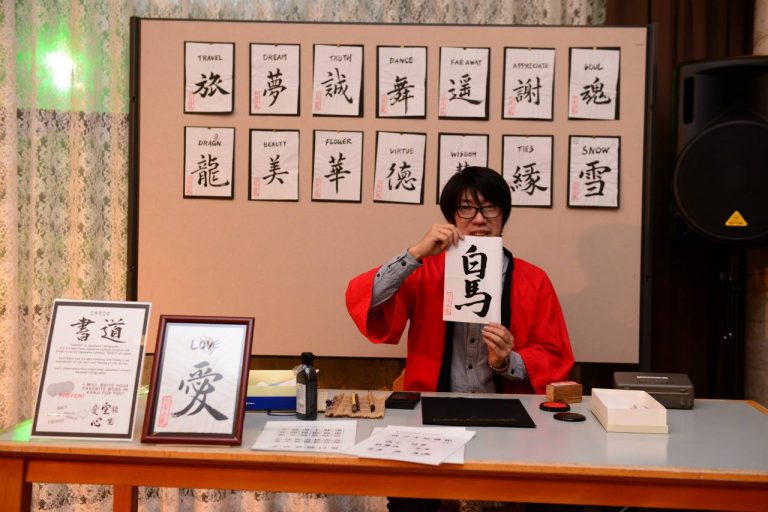 Next, the calligraphy master wrote Japanese kanji characters for guest`s special request.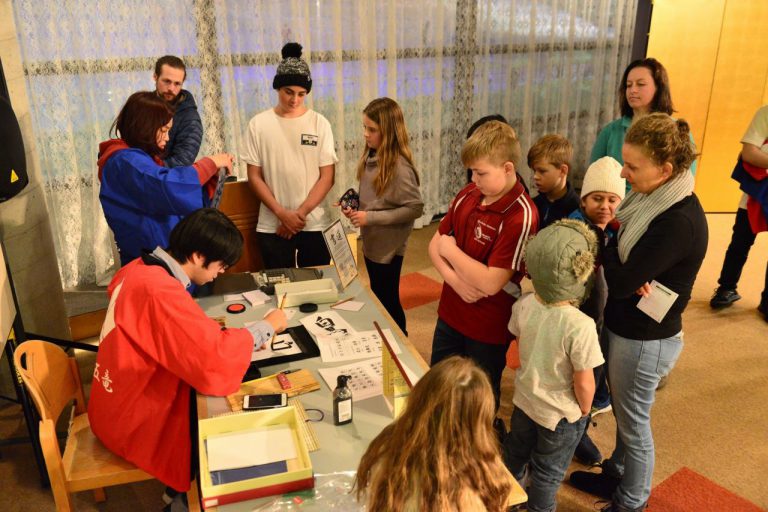 Everybody admired light strokes of brush.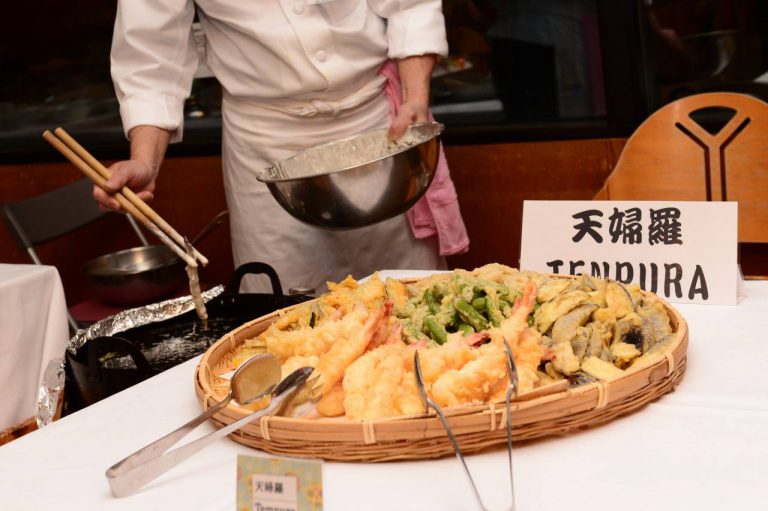 We served famous tempura, sukiyaki and sashimi for Japanese traditional food enthusiasts.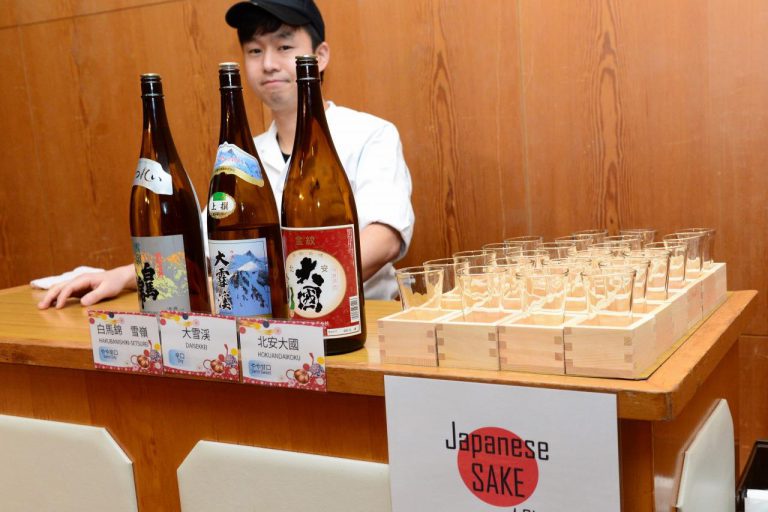 Everyone could try local sake prepared for this evening.
Japanese alcohol is well known around the world.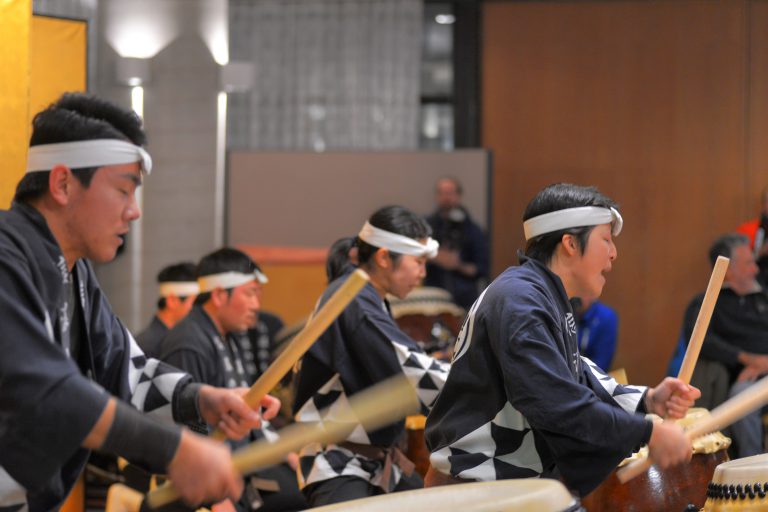 The main event of this night was dynamic taiko erformance.
We want to thank everybody who join us this evening. We hope to see you next time.