Jan 22,2019 Goryu Night2019.01.25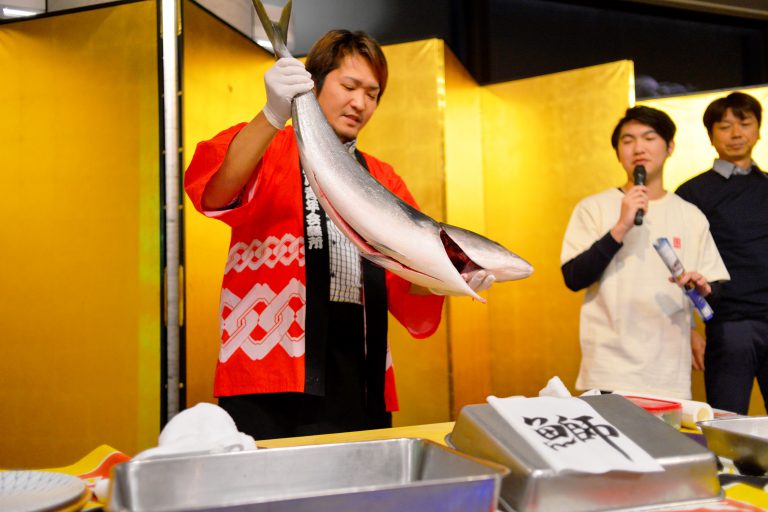 Hi there
This is the very first Goryu Night report for this season.
Itoigawa seafood filleting show joined us from this year!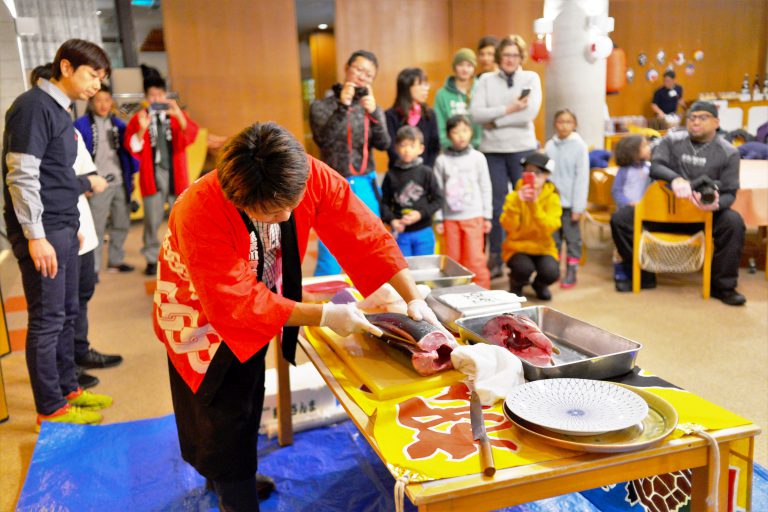 Today's fish for filleting show was cold yellowtail. It is famous for its higher fat content during the winter season.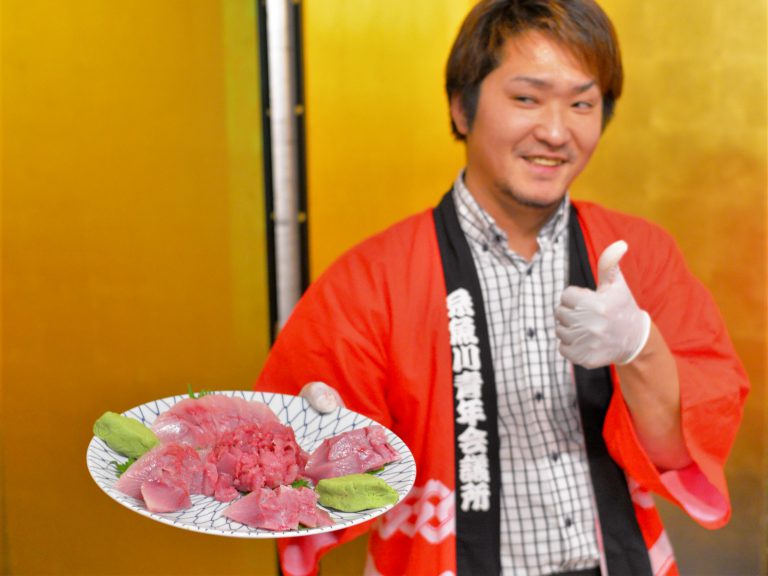 He has a skillful handling of a kitchen knife.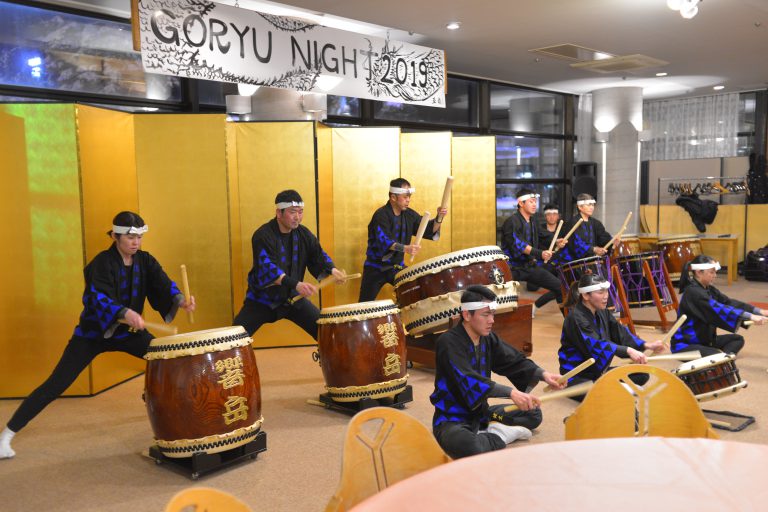 The most popular part of the Goryu Night experience has to be the live taiko drum performance. Nothing compares to the raw energy you feel from the taiko performance.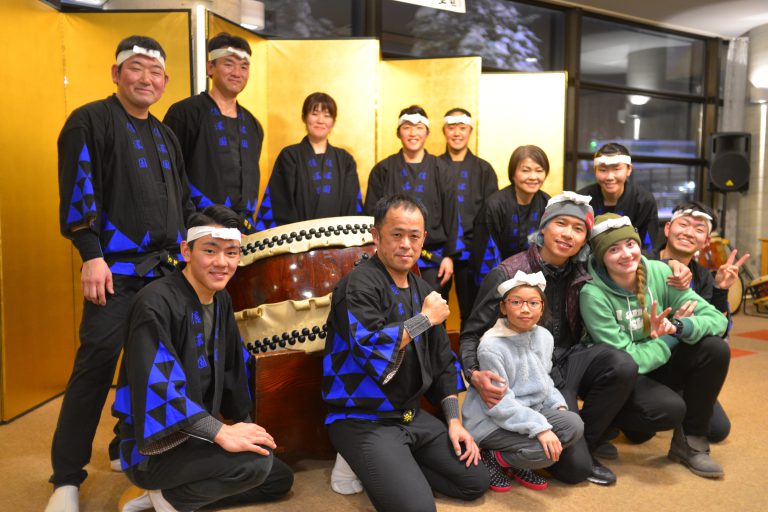 And also you can eat buffet, get your lovely Japanese caligraphy.

Hakuba Goryu resort would love to recommend this fun traditional Japanese culture event to all of you!

We do pick up and drop off service for more than 5 people!
or you can catch the night free shuttle bus.

Next Goryu Night will be 29th January.
Please send an email to kaneko@hakubaescal.com for the reservation!