Goryu Night 23/1/20182018.02.04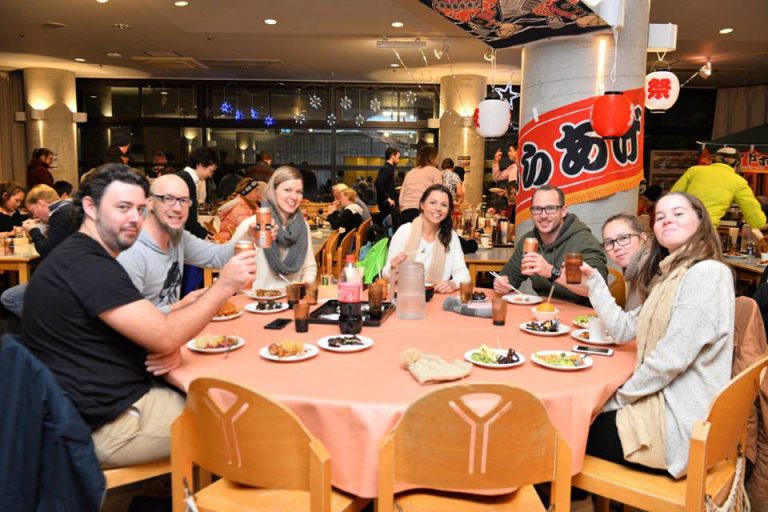 It's time again for another Goryu Night event report. We're so happy to be able to put this event on again this year.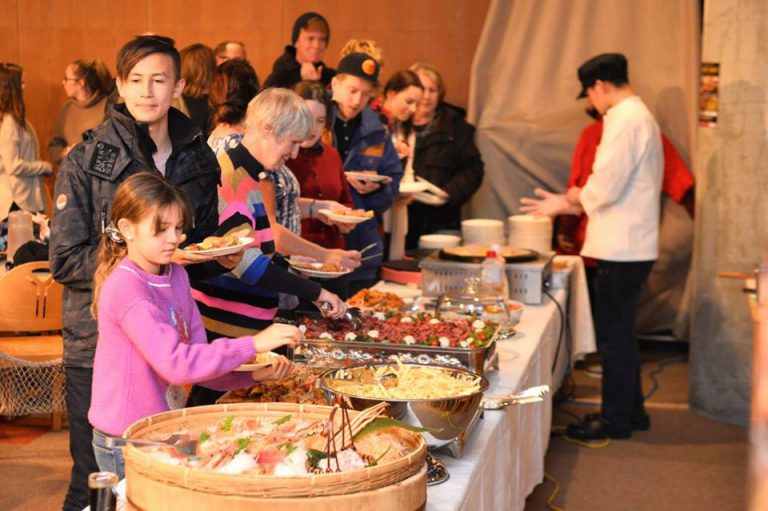 We take great pride in our buffet. Again this year, our freshly made tempura was extremely popular, but not quite as popular as...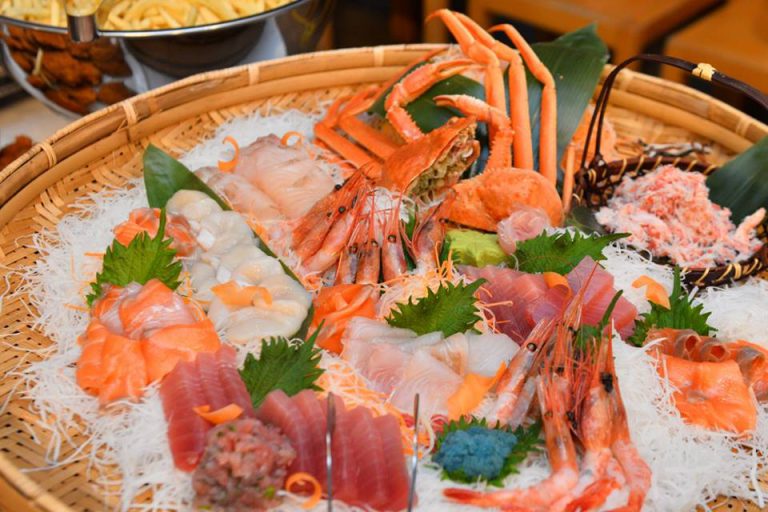 Our fresh sashimi.

Hakuba is surprisingly close to the Sea of Japan, and therefore we have access to some of the best seafood around.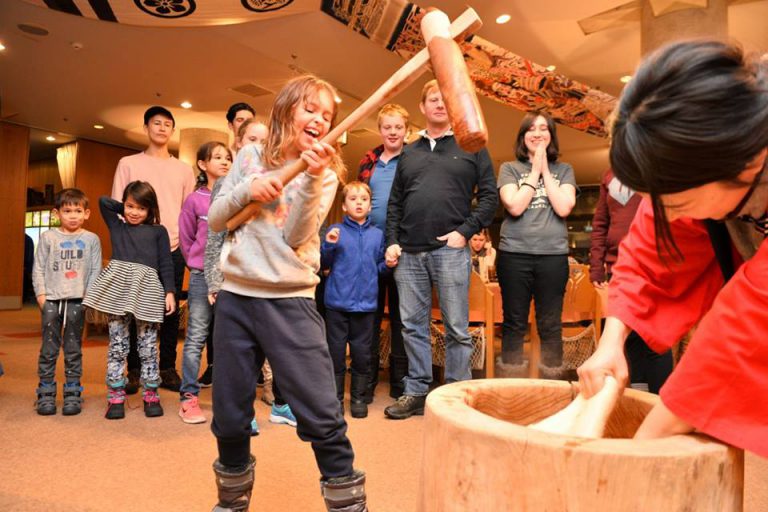 Mochi making, while popular with people of all ages, it is always popular with the kids!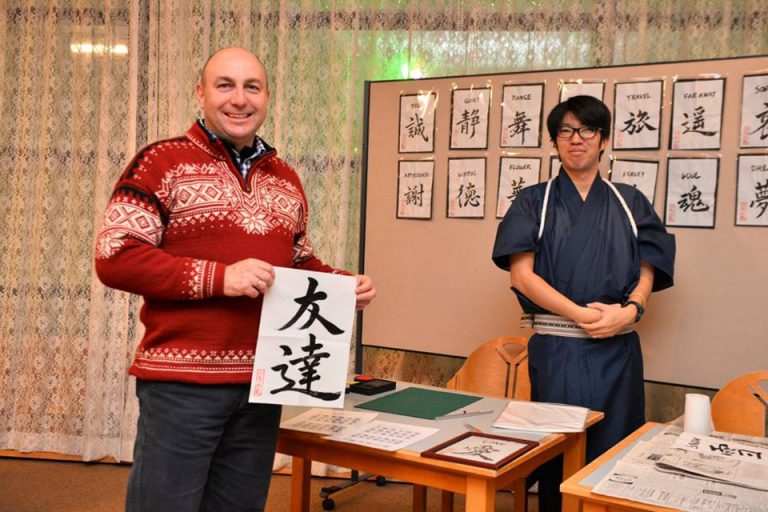 Our calligraphy expert was busy writing the words that guests requested. These characters mean "Friend".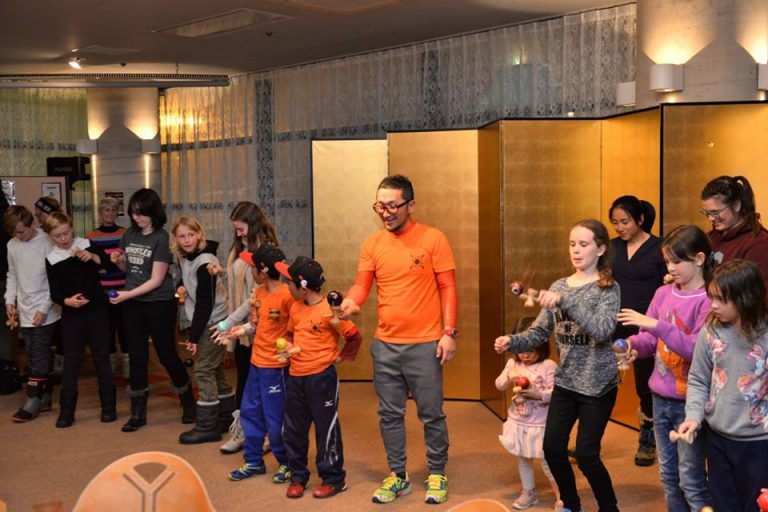 Kendama has been practiced in Japan for hundreds of years. It looks so simple, but in reality it's infuriatingly difficult.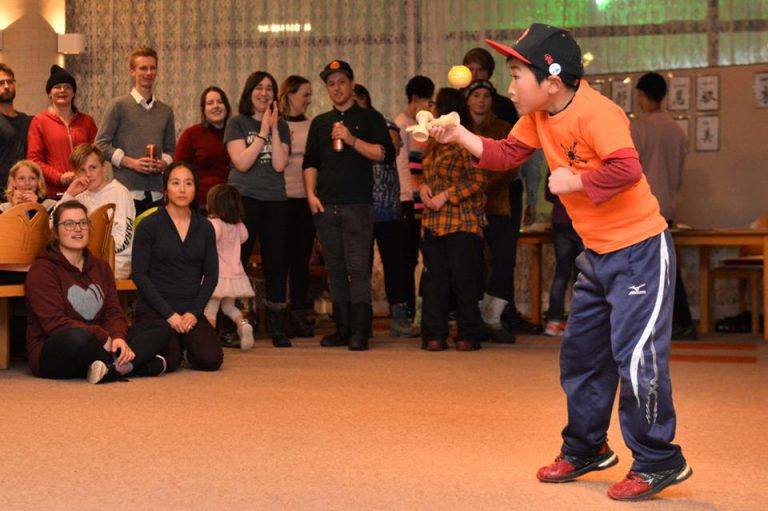 That doesn't stop the kids from the Kendama Family from impressing the crowd.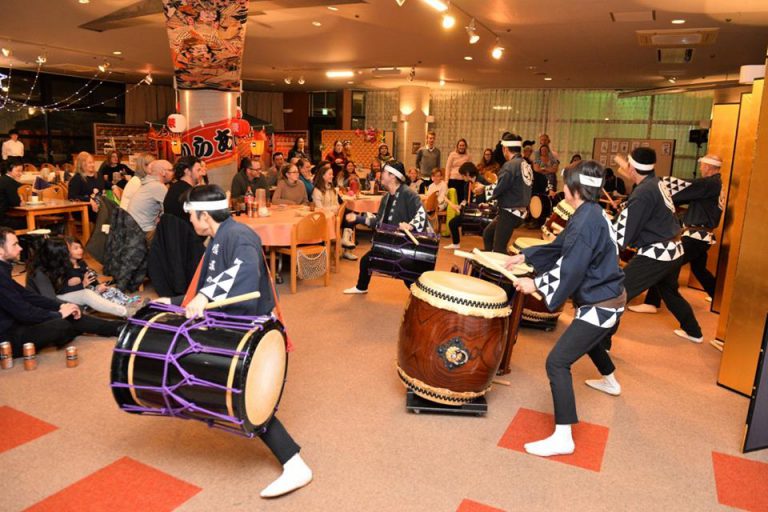 The most popular part of the Goryu Night experience has to be the live taiko drum performance. Nothing compares to the raw energy you feel from the taiko performance.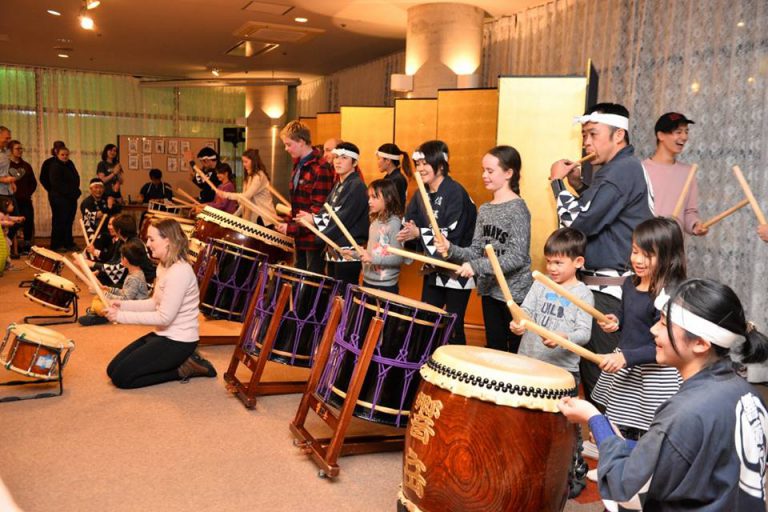 And it wouldn't be Goryu Night, of course, if you couldn't have a go at it too. Don't miss this once in a lifetime opportunity!