3/24 (Tue) The kind of day which starts with a gift, and ends with a gift@Hoshiimo2020.03.28
Yesterday, I enjoyed a 'delicious pie' which was provided as a gift.
When I had a took a bite, the taste felt somehow familiar. When I looked up the brand; the brand, taste and even the shape was the same as a 'home pie'!?
It seems like they just decided to change the name so that it could be used as merchandise marketed as a gift. The 'home pie' has a history of 50 years. I like 'home pie'. Hi I'm Hoshiimo.
Here is a Goryu Patrol member who has become a little more knowledgeable from this morning on.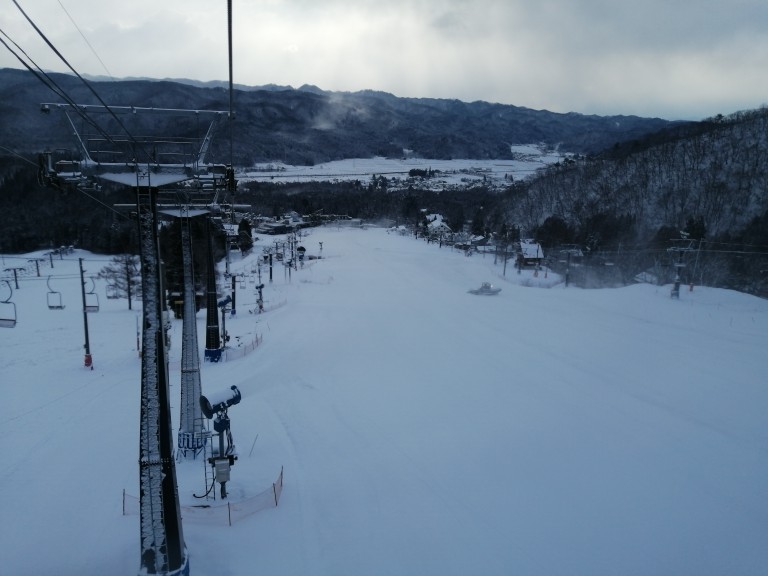 This morning started off a bit chilly, with the snow machines working hard for the first time in a while! It wouldn't be an exaggeration to say that this amount of snow on the Toomi slope is thanks to the work of the snow machines. I give my thanks.
I also thank the snow grooming squad for their hard work compressing the snow from last night until morning.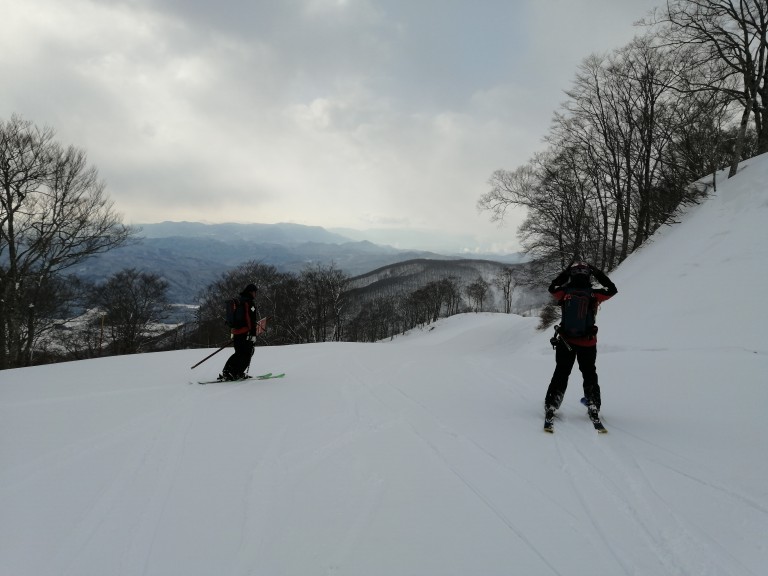 With my reliable squad members not far from sight, I start the morning. We hustle and bustle as the chilling wind sinks right through to our bones.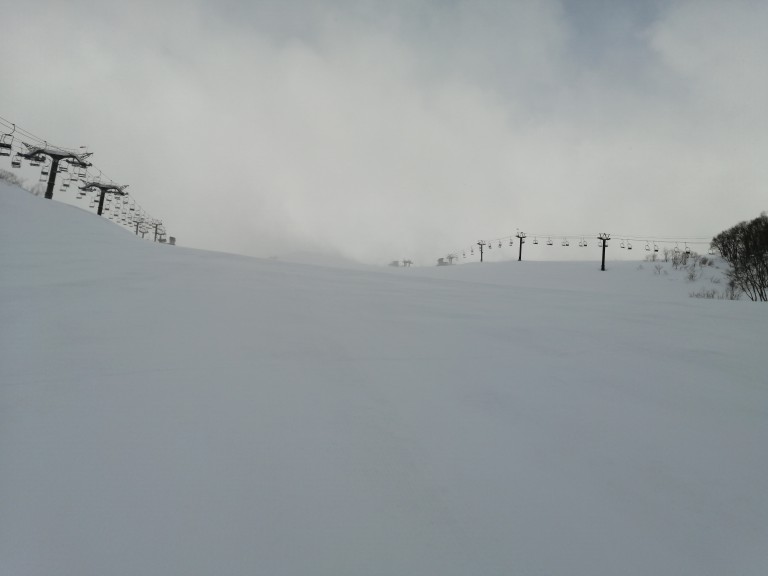 The visibility was still fine first thing this morning, but from then on, the fog started to grow thicker and a strong wind started to blow. As a result, the Alps Pair Lift 1 and 47's Line E had to stay stopped until 9am. The lifts had to be stopped several times throughout the day, but from noon onwards, it grew calmer. This must have caused some inconvenience to our guests.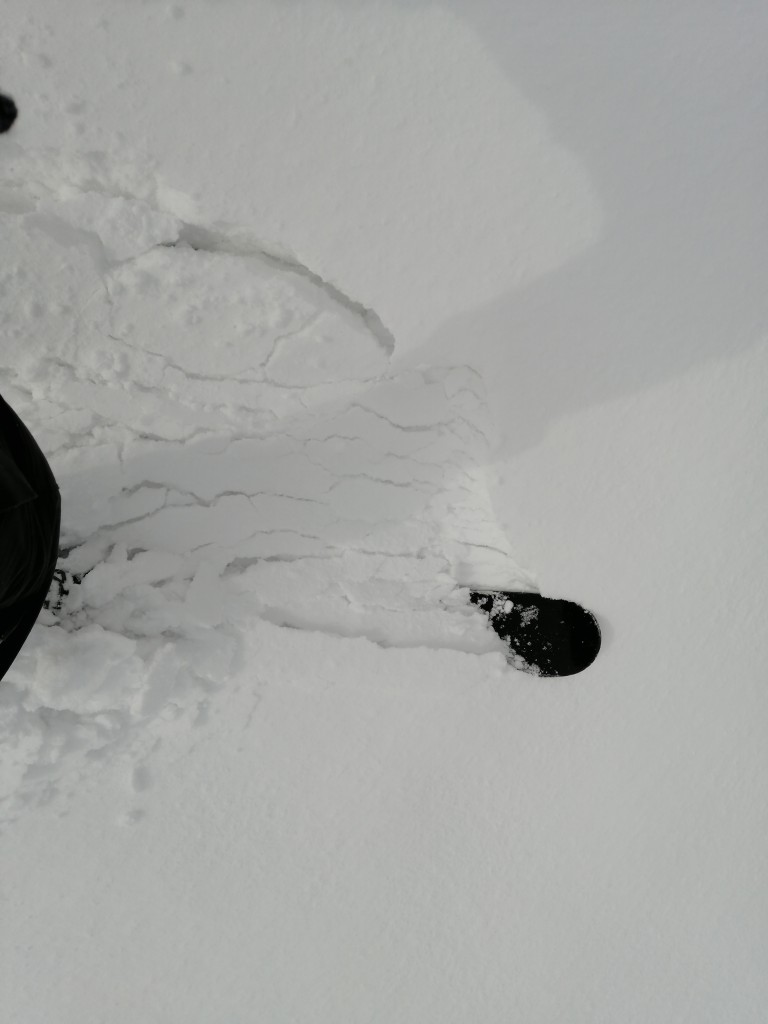 Today we had about 10cm of layered snow in the compressed areas, and 30cm in the fresh ungroomed areas. For those riders who love the 'pow pow', then there was enough to leave snow smoke trails. I also get that feeling of wanting to play in the powder which make me want to scream "Yahoo!" from the bottom of my heart.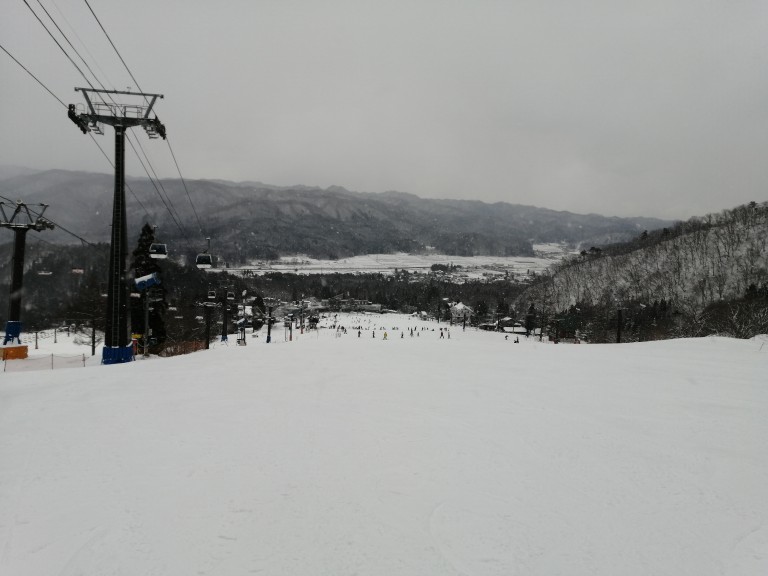 There was only around 5cm of snow on the Toomi slope, and there are areas of ground and grass hiding around this now dangerous slope. Only, according to some information that I got, it snowed during the day, making it easier to ski there. Its very easy for beginners to pick up speed, so they seemed to struggle a lot. Advanced skiers were also easily picking up speed, so due to the slopes now narrow nature, please keep an eye on your surroundings when entering areas with many guests.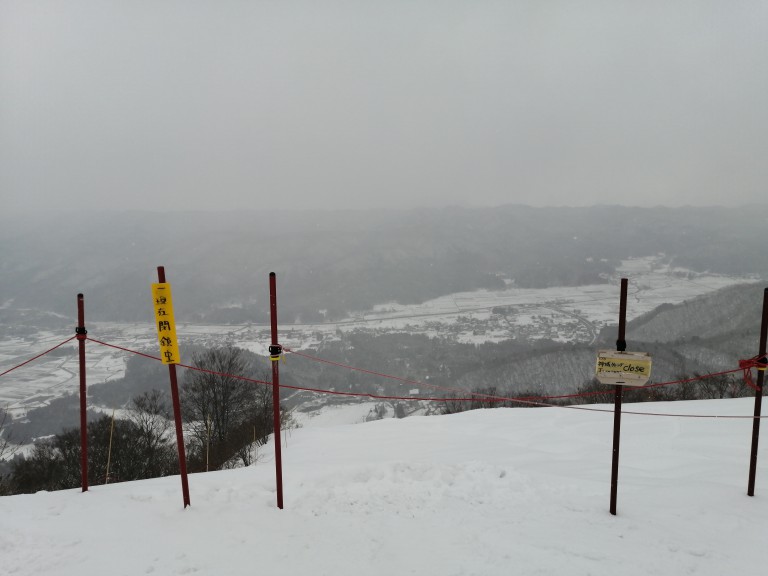 The Expert course has had grass and rocks appearing on the lower area, so has been closed since the morning.
Tomorrow will also proceed depending on the conditions, so we ask for your understanding and cooperation in this matter.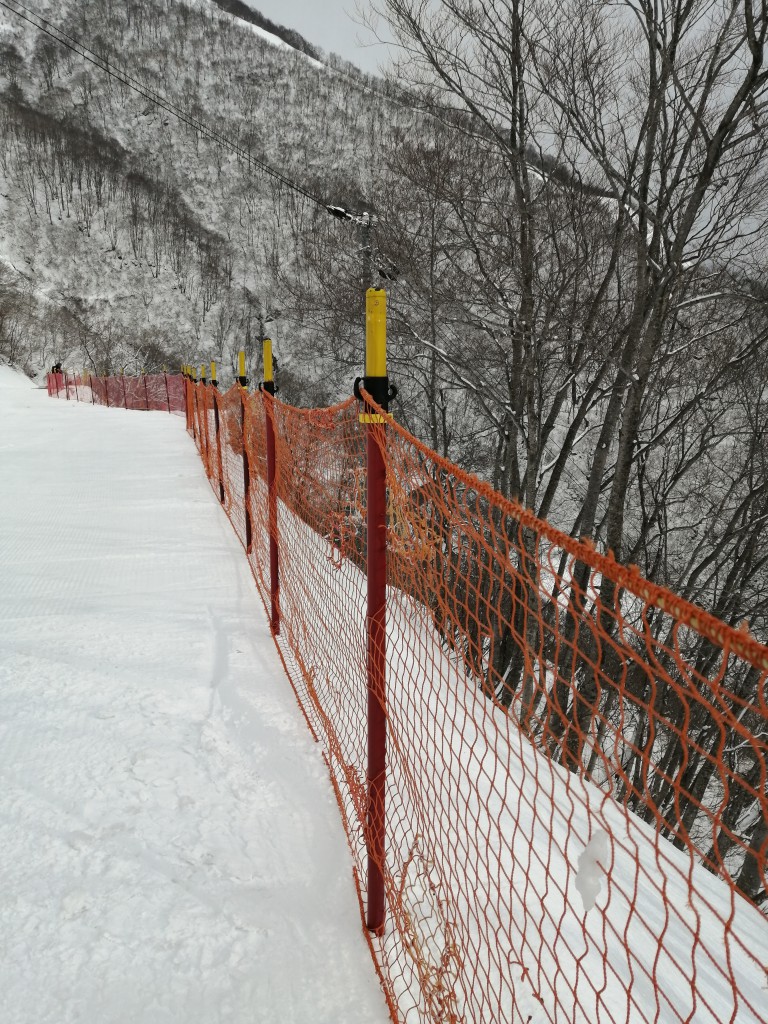 Tomorrow's temperature is said to be high, so the snow might further melt. Lets enjoy the snow which we still have!
After work, everyone enjoyed the Korean ginseng that we had received as a gift and prepared for the next day.
I think that this patrol squad, which can talk forever from smallest of topics is absolutely unbeatable!
Ill put my all into making a guard rail, and will be waiting for you. Lets meet again tomorrow!