3/19 (Thu) Refreshing, good feelings and a new beginning@Hacchaku2020.03.23
Good evening everyone.
No, you are not dreaming, this is real! It is your most favorite, Hacchaku!
A splendid weather since the morning for today! A sunny day! And a fantastic blue sky!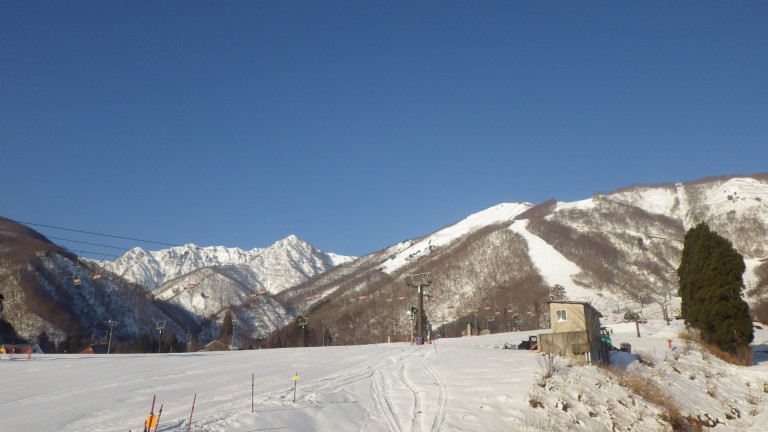 Is it because of the good weather? But since the morning, everyone (or only the usual two patrol members?) have been so talkative. "Yes, yes, yes!" "Oh really?". Were you that much of a talking cat Kanreki?
With an enthusiastic spirit, we all headed to the gondola station. The talking was already going on! "Yes,yes,yes!", "No,No!", "You are so damn right!","bla bla bla!"
On top of the gondola at Alps Daira Zone, temperature +1℃ and sunny.
We were first welcomed by perfect snow stairs.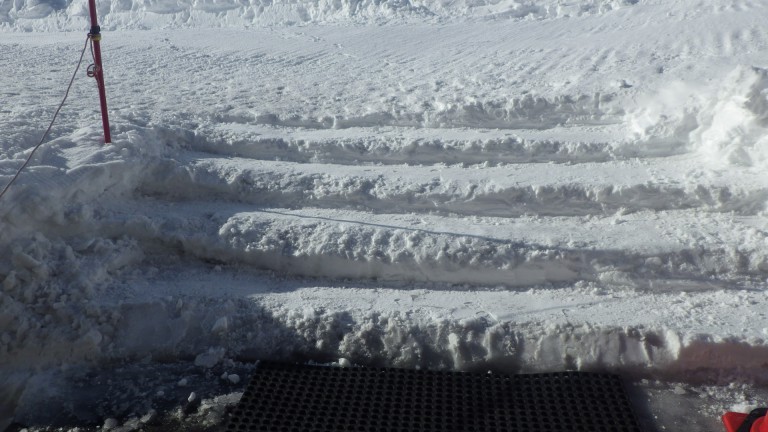 I do not recall seeing stairs that high before during this season.
But it was easy to climb them, perfect high.
"Yes, yes, yes!"
The 3 people heading out first.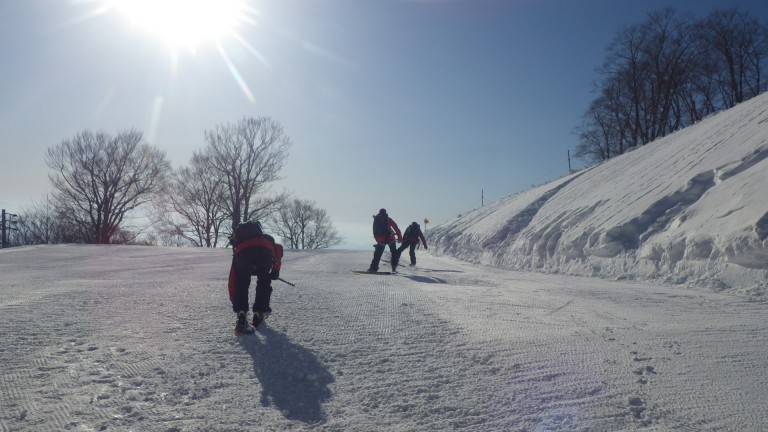 Depending on the temperature, you can see at max 7 to 10 patrol members at once.
It will be a very hot day today!
"Yes, yes ,yes!"
The slopes were splendid.
As a reminder, Grand Prix Course is groomed by 2 snow tractors from the sides to the middle.
The separation line is clearly visible thanks to the clear sky.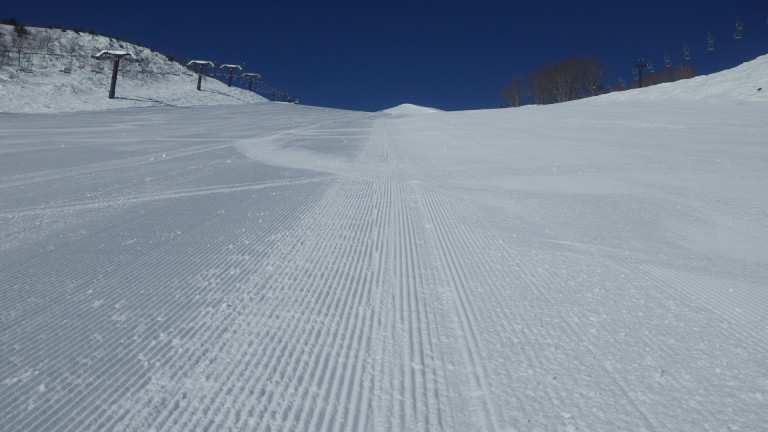 Thanks to yesterday's snowfall, Woody Course was renewed a little.
Here is your awaited net setting photos!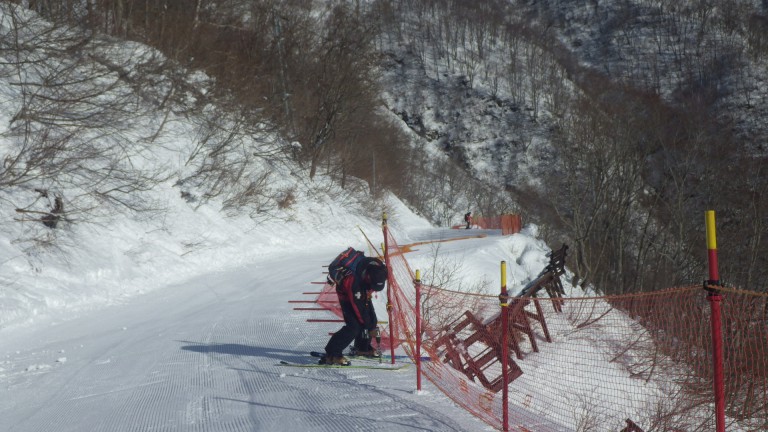 This guy has to set the net until the other net farther below.
The other small dude behind is MachaDon.
Woody Course is our little favorite. We call it"Rinichi".
"Yes, yes, yes!"
People in charge of Rinichi are the one setting net the most.
The course is a display of skill, as to see who will set nets in the most perfect and fast way in a set amount of time.
I am working from below MachaDon.
There are several net setting starting points.
"Yes, yes, yes!".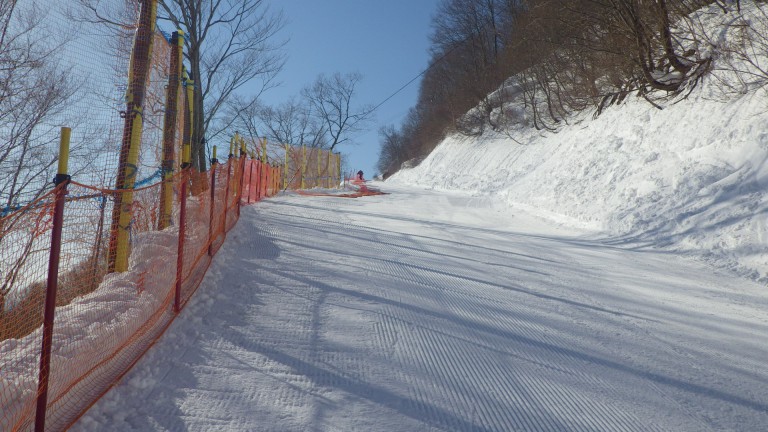 I took the wrong clothes for today, I'am already sweating! And I was not very effective because of that.
But I don't want to admit failure so I'm keeping a cool head and continue working.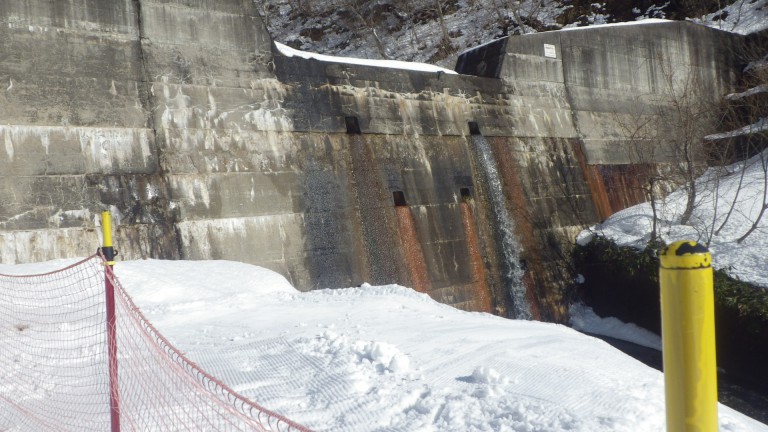 A Waterfall!
It must be nice taking a shower below it on that hot day! Just kidding.
I suppressed my urge to take a fresh shower or to drink water and continue working.
It is always so satisfying to finish setting the nets.
But you can't understand if you don't experiment it yourself. We are waiting for your job apply next year!
After installation check, it is patrol time! On the lift, we saw P & J team at work.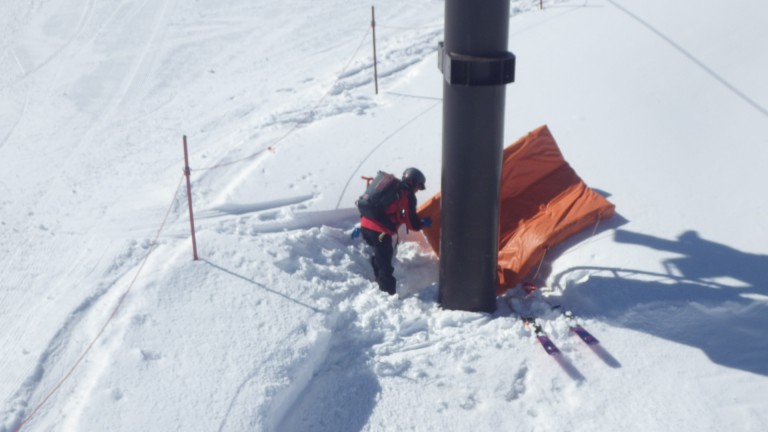 Alright, let's patrol!
First on Woody Course. Look at that perfect net! You go MachaDon!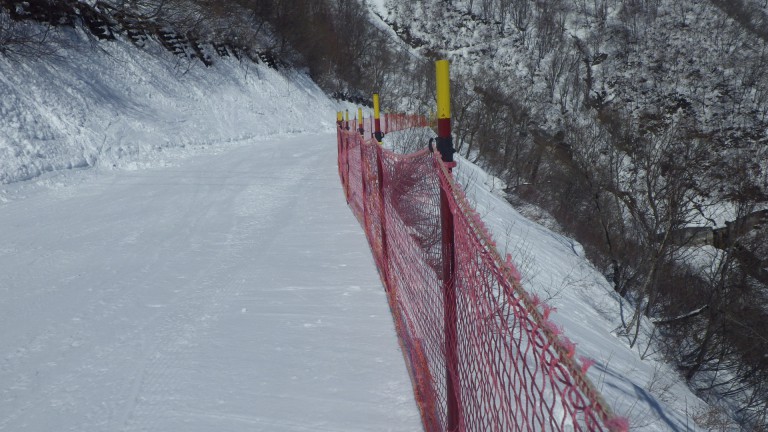 Poles perfectly aligned. What an artist.
And here below, the net of our first year patrol member.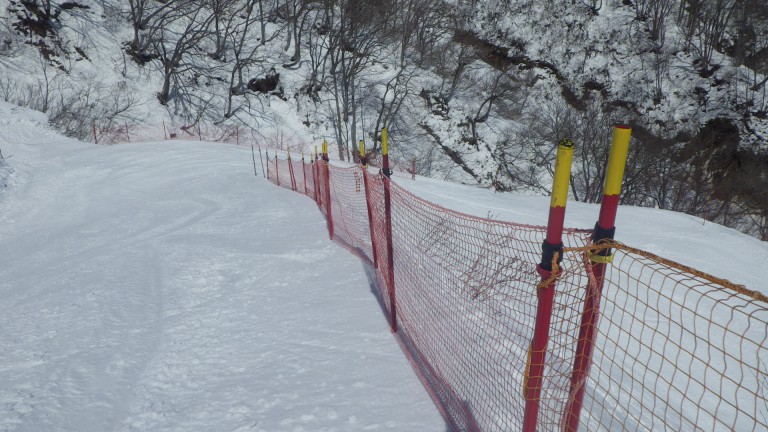 We can see the difference.
I also aspire to become an "artist". I will work hard for it.
The net is nice, but a cow can do better.
"Yes, yes, yes!"
The more you go down the mountain, the more speed snatching snow you will encounter.
By the end of the day, even the snow on top melted.
Temperature really rose a lot.
I lately discovered the main heat point!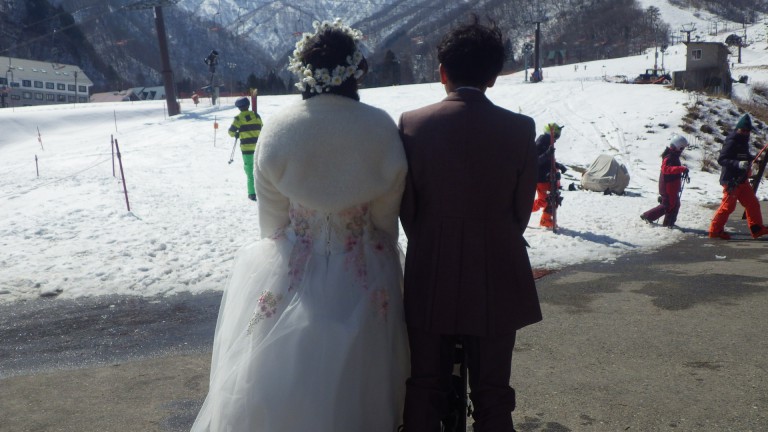 From where the couple stand, we can clearly see how the snow melted, until the asphalt showed up.
The radiant couple came from Tokyo for a beautiful photo session before their wedding.
After that, they went on Alps Daira for an other photo shooting.
Thank you for coming! I wish you all the happiness!
Before returning to work, 2 patrol members were sunbathing by the side of the slope.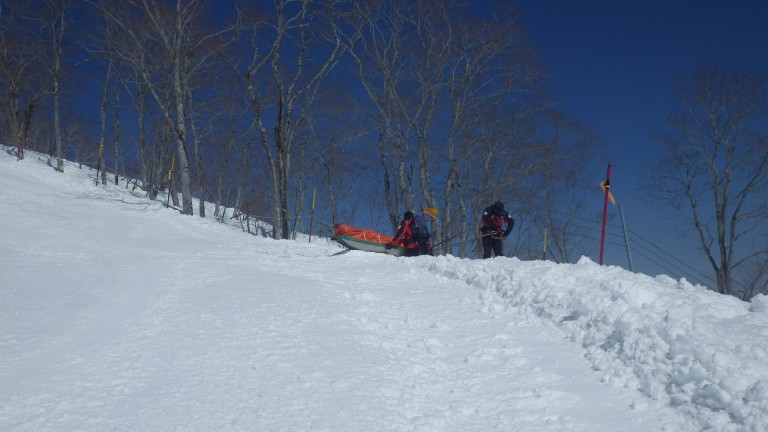 On to patrol training.
Young members performed transportation rescue on real field, while the veterans served as guinea pigs.
They were sweating it out exercising on different situations.
Tomorrow is my day off.
It will surely be a busy day tomorrow. We have one favor to ask our dear guests.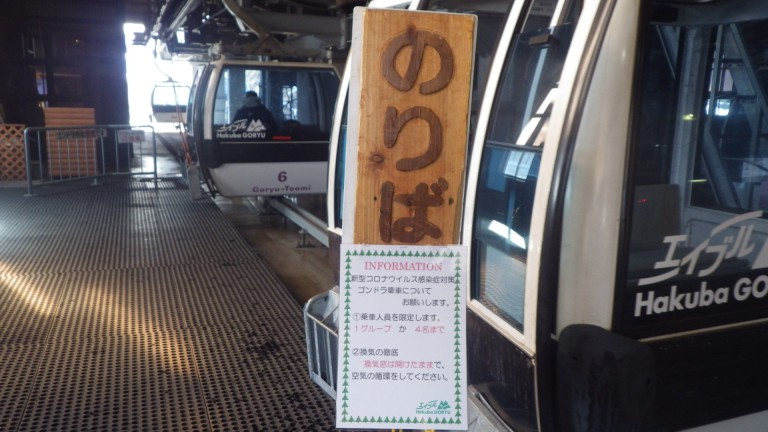 While going up the gondola, please go by group, at max as 4 people.
Inside the gondola, open the window to renew the air.
Those advises are part of the counter measures against The Corona Virus.
Thank you for your cooperation.
In some places of the world, restaurants and bars are not giving up against the Corona virus by offering a 567 Yen all-you-can-drink menu.
This is the secret code for fighting against the virus, 567!
Let's start the "Group up at Goryu!" movement.
Sorry, I went a bit ahead of myself.
In the morning, we kept stupidly but enthusiastically saying "Yes, yes, yes!",
but by the end it transformed into "Yesh, yesh, yesh!".
It is MachaDon's fault, always putting on a show and dragging the team in some funny stuff.
Looking forward to seeing you tomorrow!
"Yes, yes, yes!"