3/17 (Tue) Winter is back !!@tko2020.03.22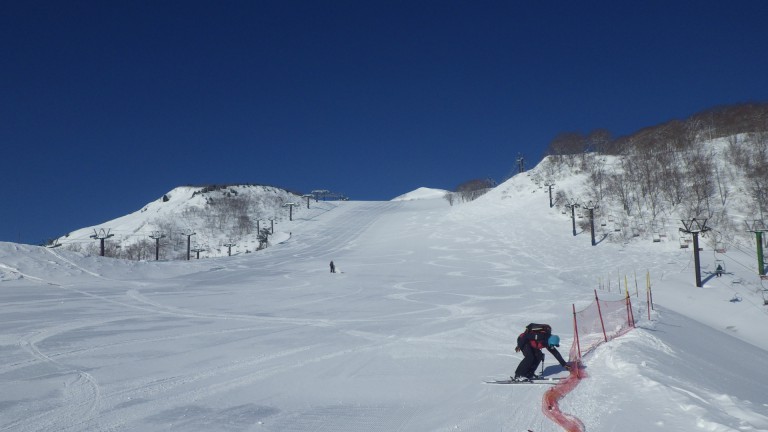 Today morning was sunny with a freaking cold -9 degrees, with a bit less than 20cm of snow thanks to last night's snowfall.
What a blessing! Winter came back!!
With a beautiful morning blue sky, it was a blast carving in the fresh snow.
Actually, we opened the Expert Course today once again… Did you notice?
With that much snow, we had to opening it.
However, when looking from below, we haven't seen anyone skiing down the course…
Well, it is not that surprising. the Expert Course was closed for a moment, and the snow condition is so great on top people must be enjoying Alps Daira Zone.
We saw splendid ski tracks at the bottom of the course.
Here on the side, one lonely patrol member sweating like crazy while setting the safety net.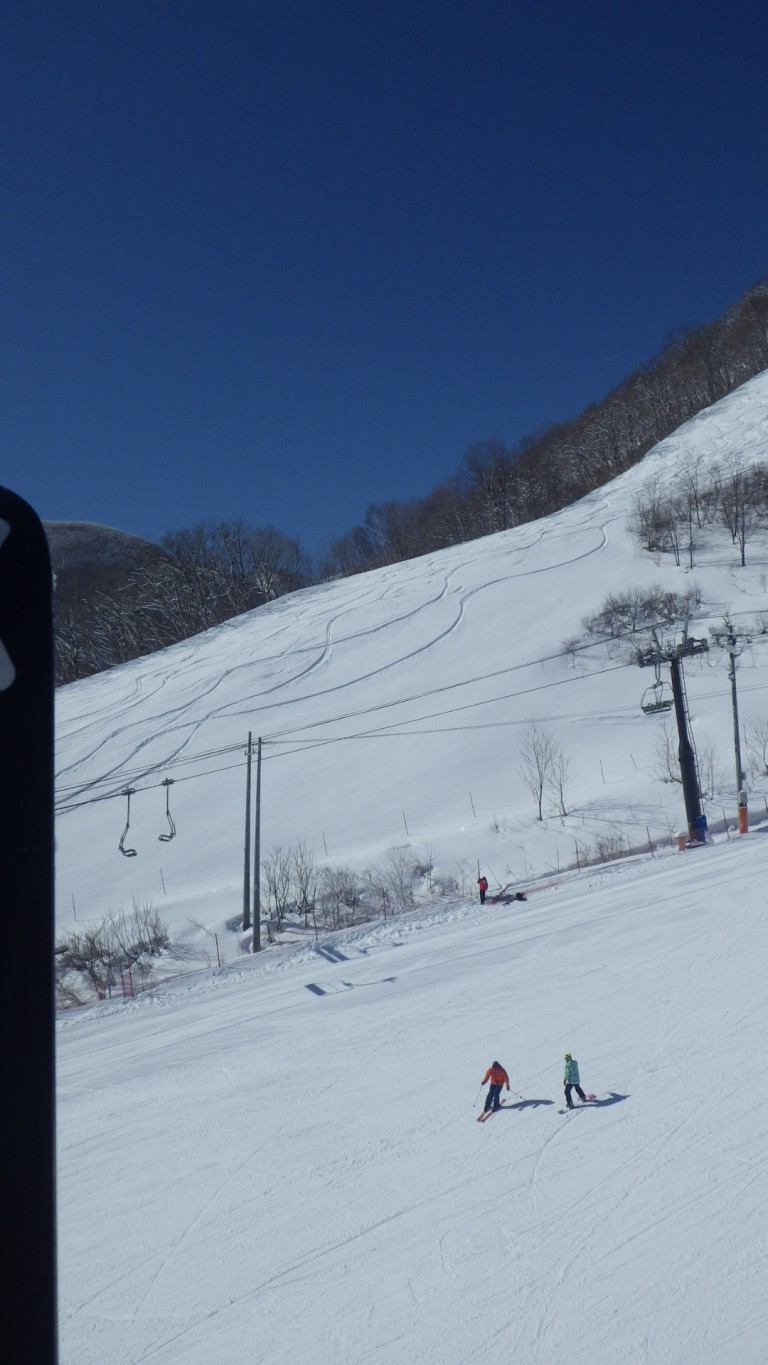 Good work man!
I am so happy to see the village covered in white.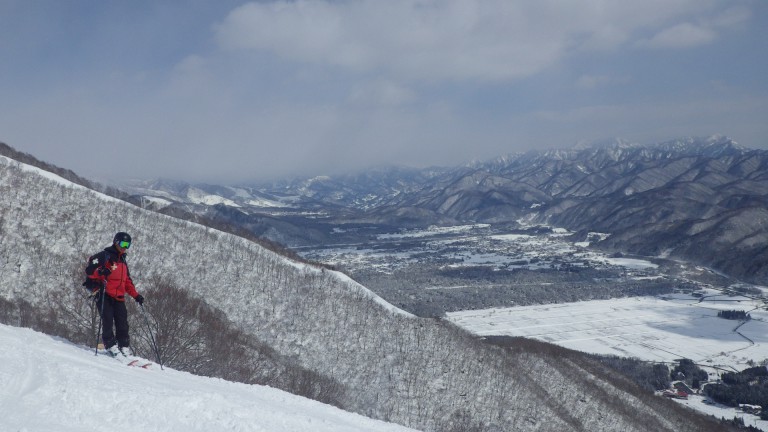 While contemplating the view, a snow mist rose from the mountains afar, clouds covered the sky and after a while, snow started to fall.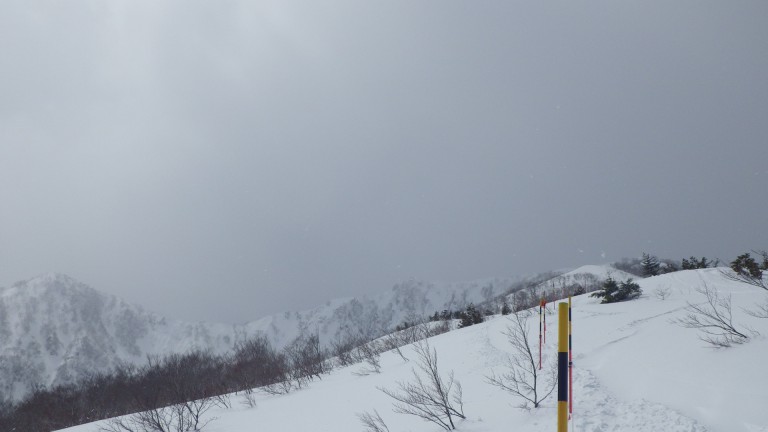 Nevertheless, the wind was not that strong and the day ended without any lift stopping. What a relief.
On the other hand, the air in Toomi Slope was slightly warm and calm.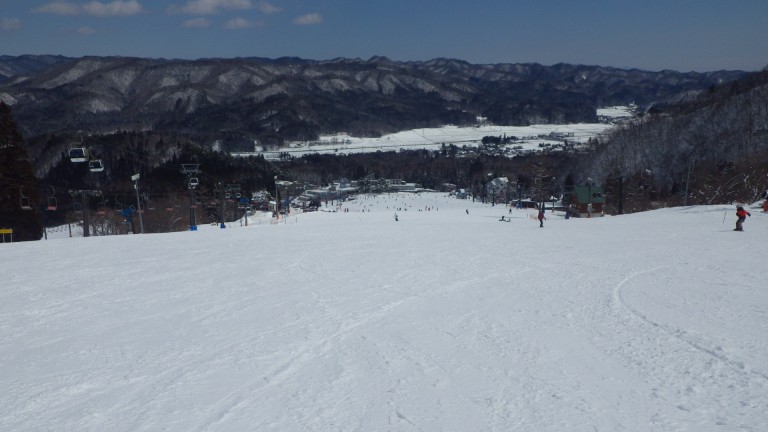 Young people were enjoying skiing and snowboarding with friends to the fullest.
However much snow fell, it unfortunately couldn't make up for the considerable lack of snow, not completely at least.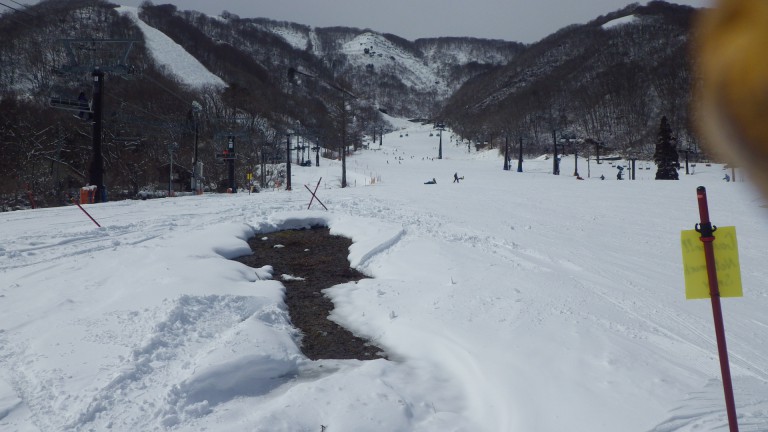 It is because of the water flowing down on the left side of the slope.
Be careful not to fall in the hole.
It won't be a powder run, but more of a 'dirt run' covered in mud.
Tonight might be snowing.
We can expect until 20cm of snow on Alps Daira Zone.
If it is correct, tomorrow will be great!
See you tomorrow!