3/16 (Mon) When Your Face Smiles but Your Heart Cries@Kanreki2020.03.22
This evening its Kanreki writing. How has everyone been spending this cold day?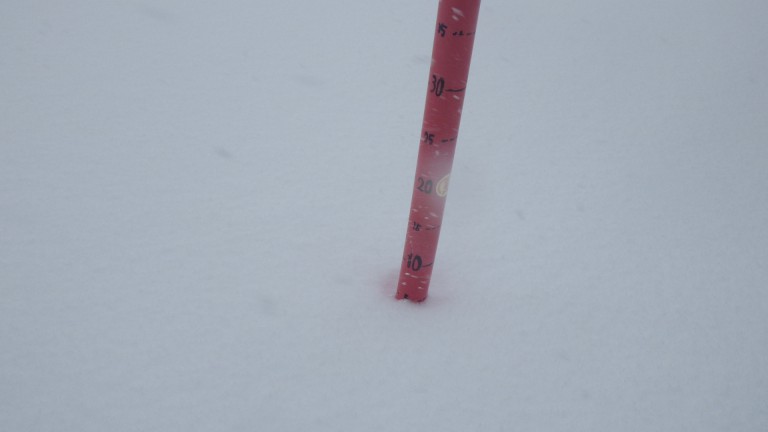 Today, there has been an extra 15cm of snow from yesterday's snowfall, and yet another 15cm from snowfall throughout today for a total of 30cm of snow!
The photo above of the snowfall meter was taken at around 9am.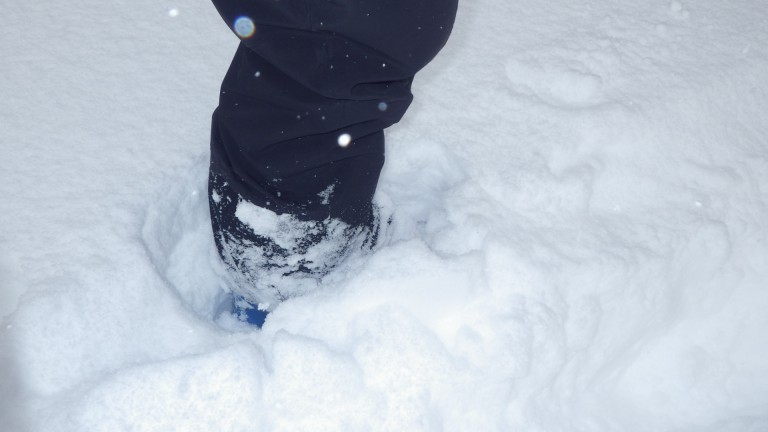 Its enough to completely engulf your snow boots.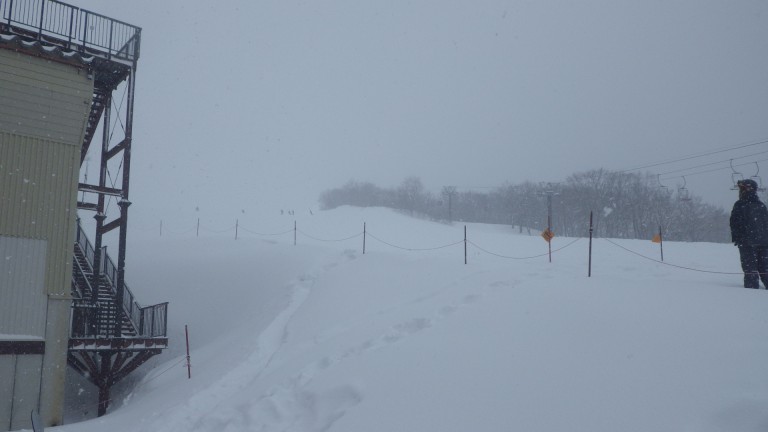 The scenery has made an unexpected turn back to winter, with the temperature at the Alps Daira reaching -7℃.
I'd say it was one of the three best snowfalls of the year, and I saw a lot of visitors bringing specialised powder boards for the occasion.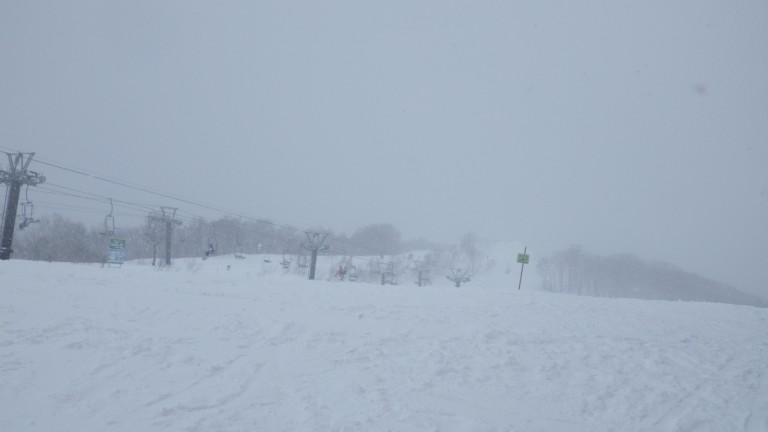 Its a photo that looks very cold, but considering that the mountain descent course has been in dire straights, it really is blessed snow.
This year has been quite strange where we often think that 'if this continues then we are finished!' but then snow falls to save the day.
Unfortunately the nighter session ended yesterday, but at least the mountain descent course is still available.
It really is a miracle that we are still able to constantly operate through this season.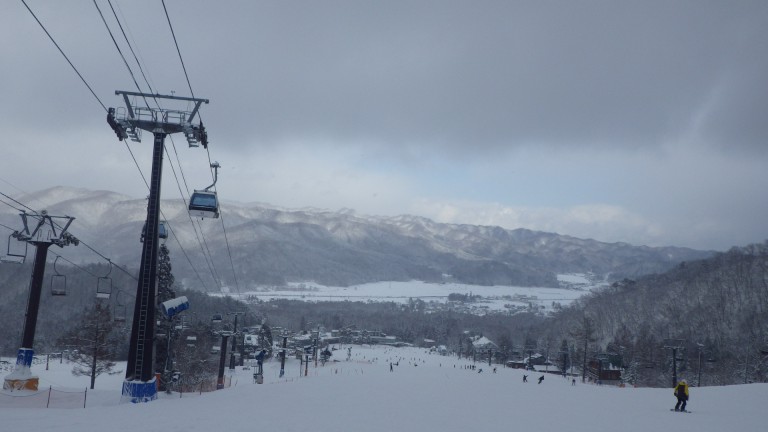 In the afternoon, there was a bit of blue sky poking though the clouds. The beginners on the Toomi slope seemed to enjoy learning to ski with such beautiful scenery despite all their struggles.
Though as it was easy to get caught in today's snow, there was an increase in injuries. The condition of the snow is bad (not for those of the advanced level…!) so we ask that you don't overdo it and rest when you feel tired, so as to avoid mistakes and continue to enjoy skiing.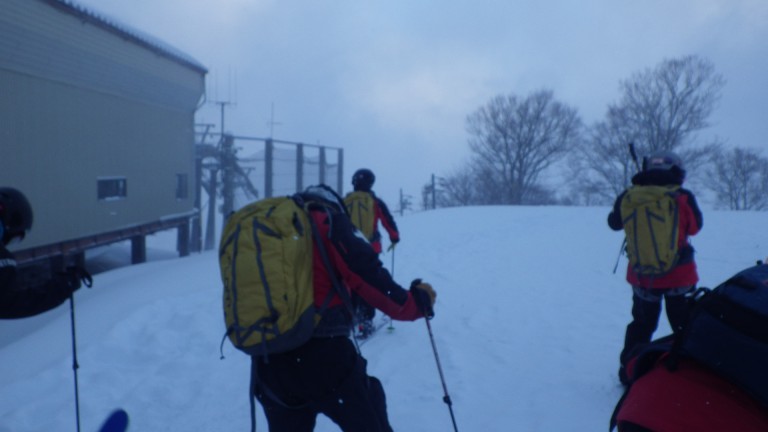 Today, we had more than 30cm of snow in total.  At dusk, we performed a hasty ski test as part of the avalanche management task. As a result, the snow was relatively stable and no big avalanche occured. It was as if I was doing this task for the first time (there is so few snow this year that it is only my second time doing it actually). I felt nervous entering the place where we equip those big air bags for avalanche safety measure.
The season is soon coming to an end.  Some people from other departments are already ending their work contract and going back home. Even in the patrol section, one person soon finishes his contract and goes on a new adventure. Spring is farewell's season but I hate tearful stuff so I always put on a big smile in times like this. It must be because I am an old school guy now, since forever I have always been told not to show my tears for I am a man. I will continue smiling tomorrow. And smiling is also supposed to be good for your health!
See you later alligator!