3/14 (Sat) The Mont-Blanc Goryu@Kuromet2020.03.21
I'm Kuromet, who uses radish sugar instead of normal sugar. Good evening.
Following the saying 'Three cold days, four hot days',
yesterdays heat has now departed,
to return to the cycle of cold.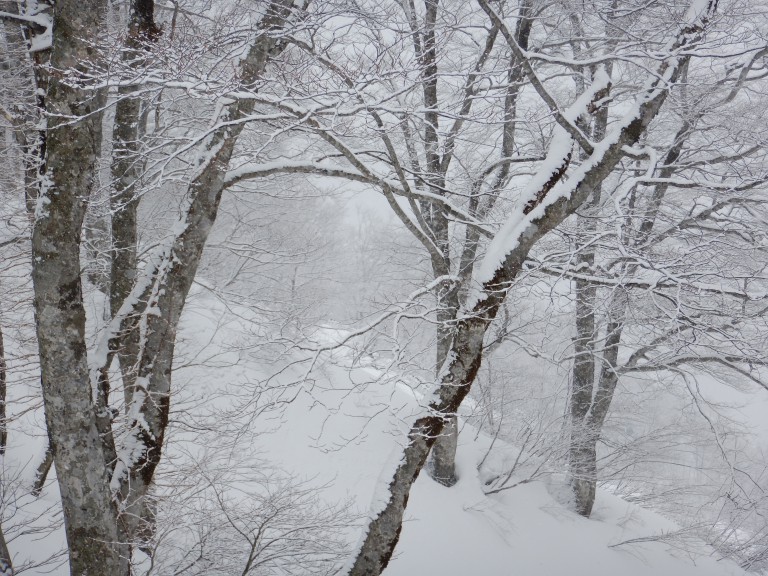 The cool breeze that accompanies the changing of the seasons creates a piercing chill within the body.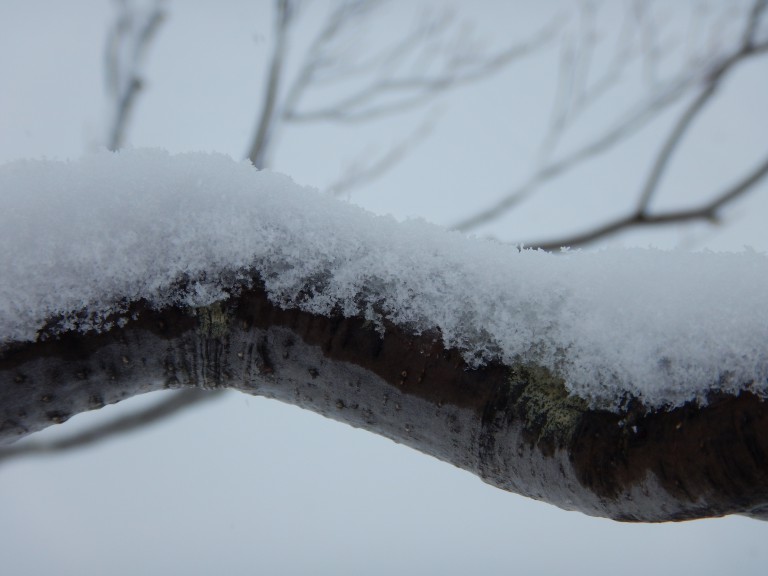 The snow that sticks to the skin of the trees is like white make-up.
It may be a cold palette of colours, but this is what the scenery of a snowy mountain should look like.
Thats right, snowy mountains means 'snow'!
Snow has fallen upon the land!
Around 2cm……
With the snow on the slopes constantly melting, its like dripping water onto burning hot stone but,
Its still better than nothing…
No, I am truly grateful!
If we didn't have this snowfall,
Then all the slopes would be iced over and dangerous.
If you take off that slight layer of snow, you would find the marks made by the snow groomer from the night before.
The surface of the snow really was icy.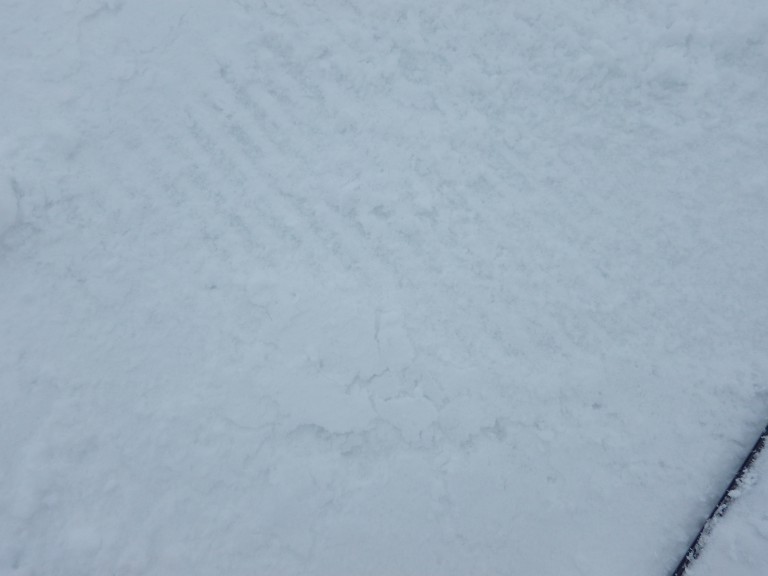 Truly thankful, I am.
Though I am thankful for a bit of new snow, its become a little difficult to tell where grass is poking out of the snow, so do be careful please.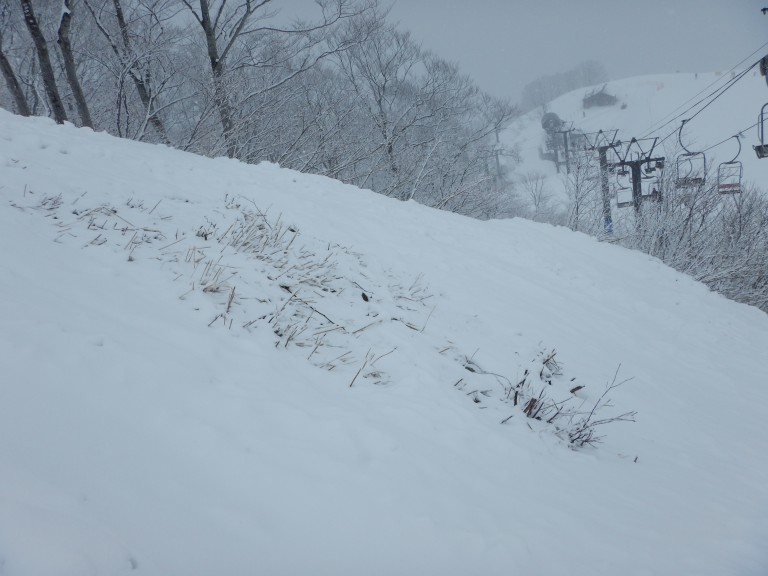 And, we have taken the liberty of again closing the Expert Course which had opened up yesterday.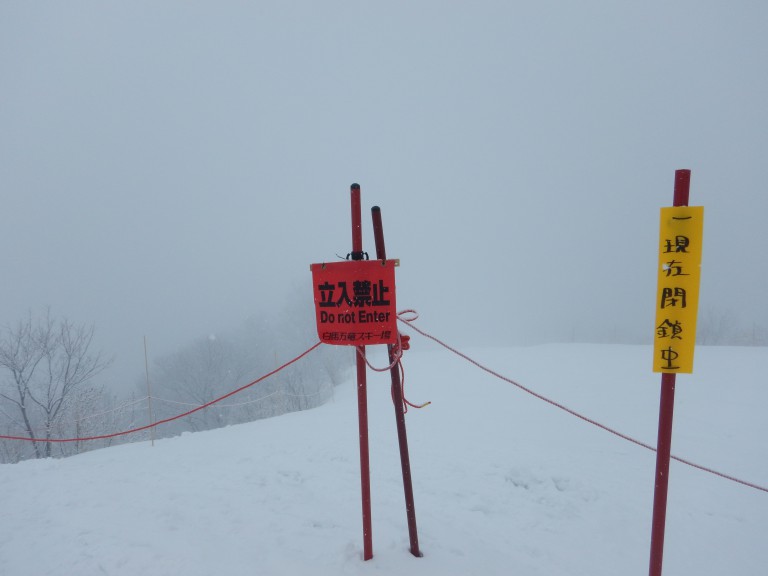 The grass and ground that had previously appeared has been lightly covered, so its unclear as to where is good to ski or not.
We ask for your understanding and cooperation in the closing of these areas.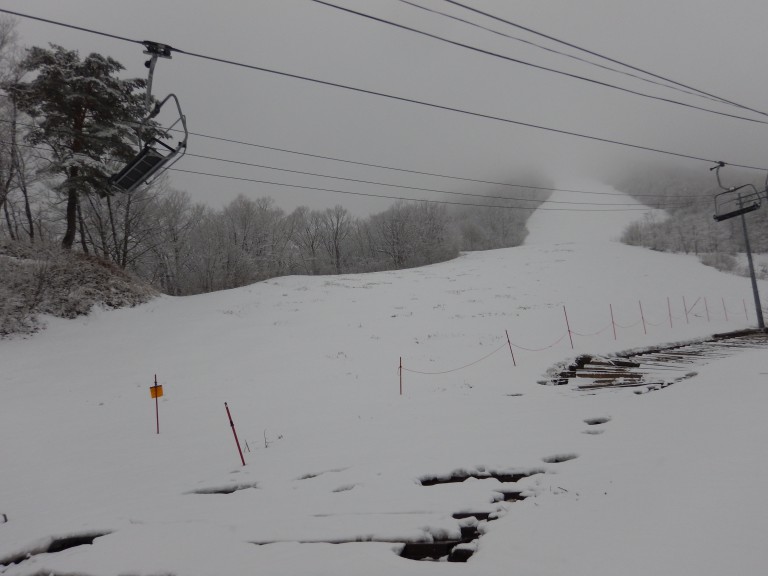 So, there is not problem skiing on the various courses around the Alps Daira but the conditions around the Dynamic course are getting worse by the day.
Especially with the Toomi slope which is getting slimmer, and we have to rely on our trusty course marking ropes by the sides of the slope.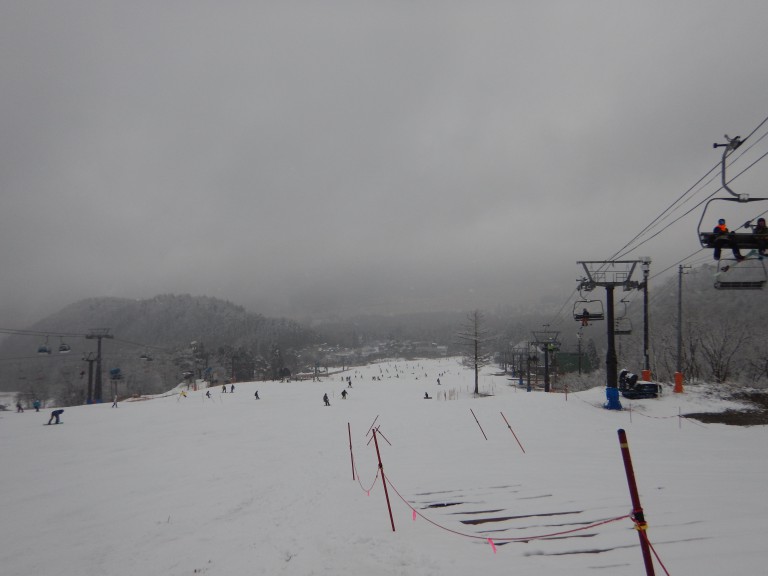 The slope is somehow staying connected, and the areas where grass and ground is sticking out is visible but,
when it comes to the nighter session, it gets harder to see these areas, increasing the dangers they can cause.
For now, we are using warning poles and signs to signal dangerous areas, but it might only be a matter of time before the nighter session ends.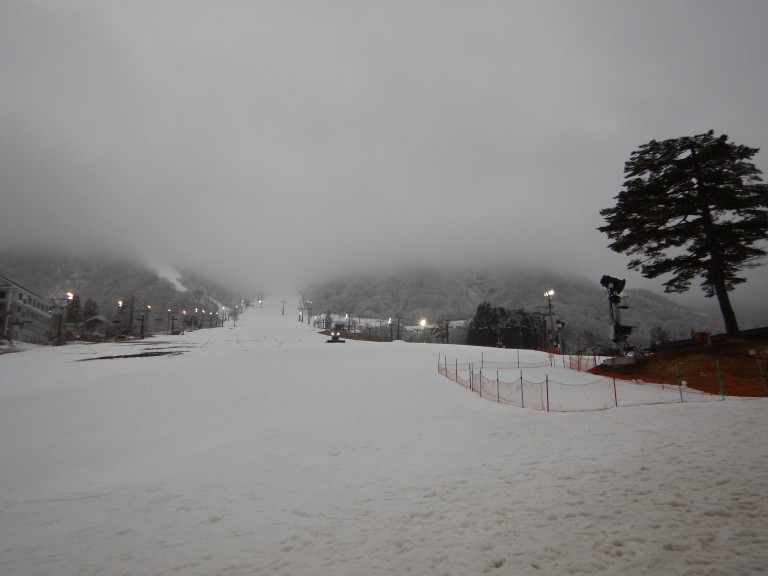 For those planning to come to Goryu, please make sure to check the operation times on our website and facebook page.
I wonder what tomorrow will be like.
Today's visibility was often very bad, so it would be nice if it were clearer tomorrow.
hmm~ will the spring winds blow, or will winter return?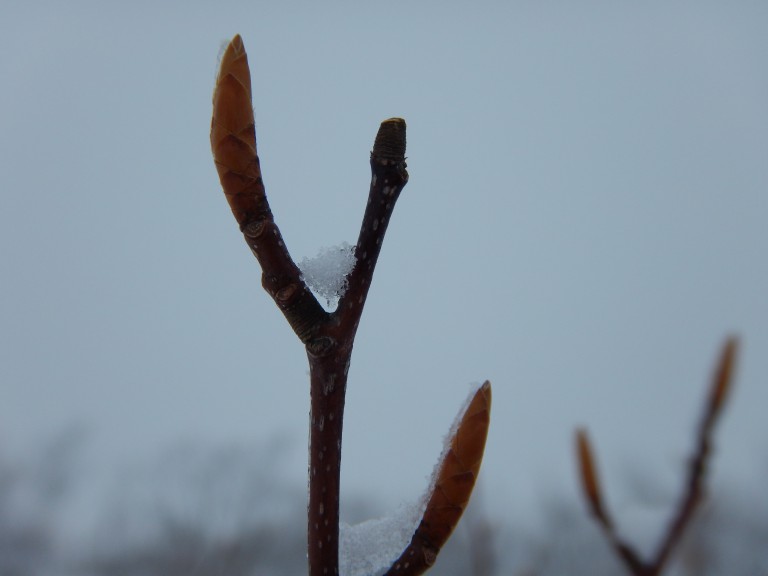 This was sent to you from the ski resort covered in white powder, Hakuba Goryu.
※The 'Mont Blanc' in the title comes from French, which supposedly means 'white mountain'.