2/14 (Fri) Week end expectations! From the new patrol member@Hoshiimo2020.02.15
Good evening everyone!
Today is Valentines Day!!
I'm the rookie patrol member who every year gets the uncountable amount of 0 chocolates, Hoshiimo.
What a sudden intro…
I was born in the Kanto region and only have a skiing history of 5 years, so I am training everyday to make up for it.
I got hooked on mountain skiing, so I always head up there the first chance I get.
I've always looked up to Hakuba Goryu's patrol team which is full of mountain skiing professionals, and I will now be in their care as of this season.
So, for today's report…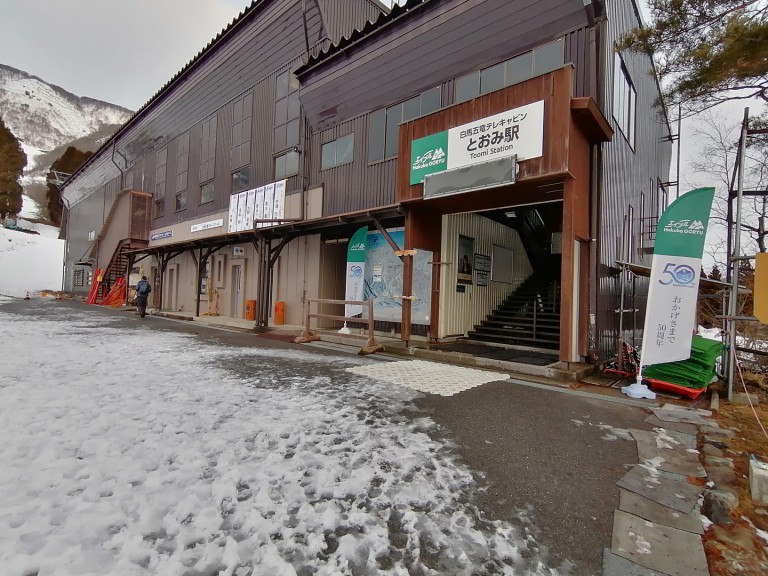 The blessed snow from before melted because of yesterday's rain and Sun. As you can see, there is barely enough snow in front of the Gondola entrance.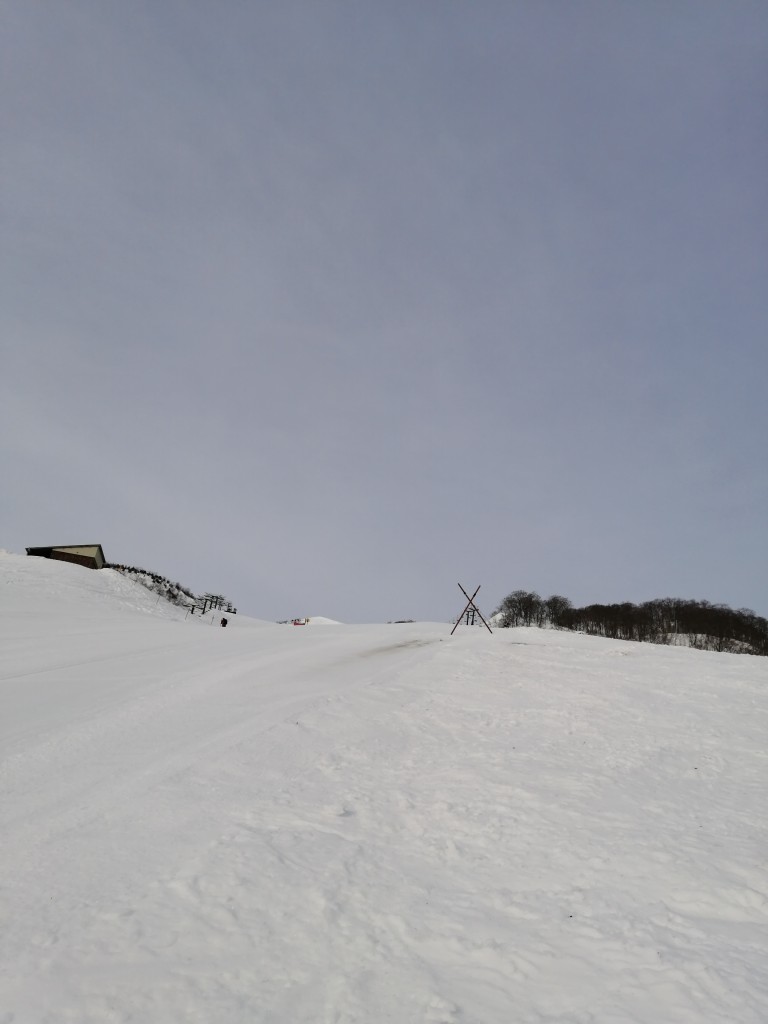 On the first morning check, we could see dirt and rocks along the slopes. How heartbreaking it was to stab poles in the "snow". (above is the upper part of Dynamic Course)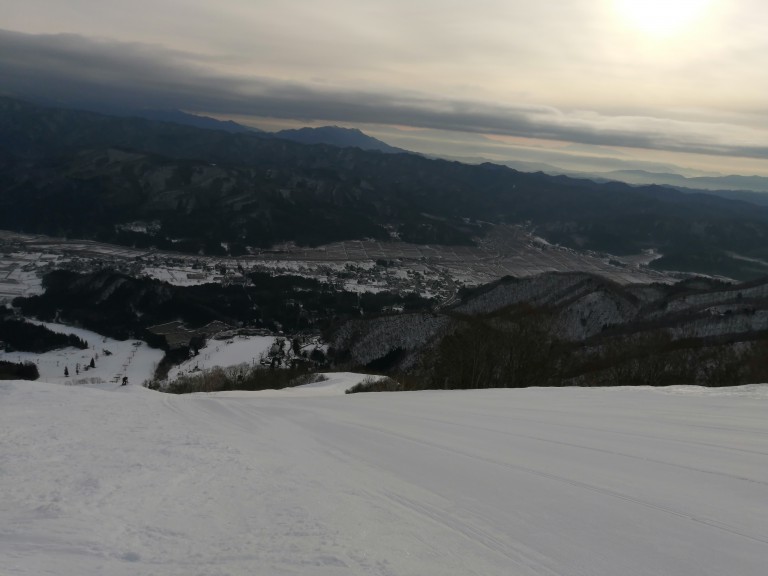 Thanks to our night staff, intermediate and expert skiers could enjoy freshly plowed slopes in the morning. Unfortunately, after 10:00am, snow started to melt already. It is definitely best to ski early in the morning. You will certainly see the terrain on steep courses, so please choose the appropriate slope for your level.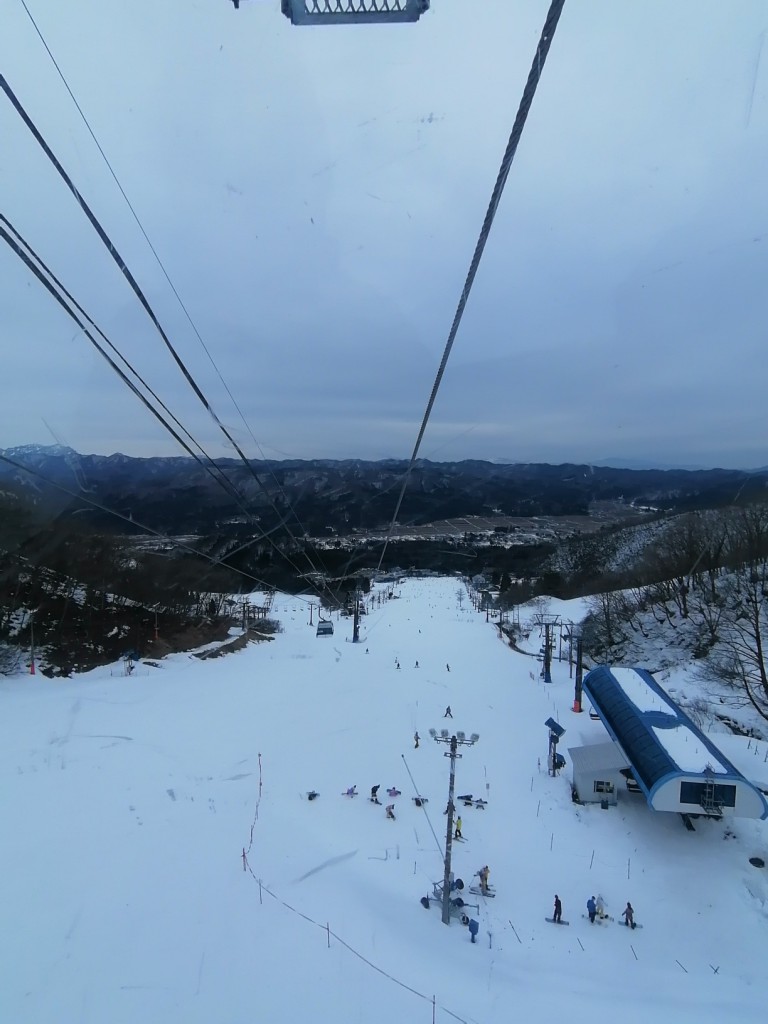 It is quite sad to see this much brown colored snow at this time of the year. Nevertheless, we thank you all for visiting Hakuba Goryu!
In February, a lot of students and young people come to our resort. It becomes really busy!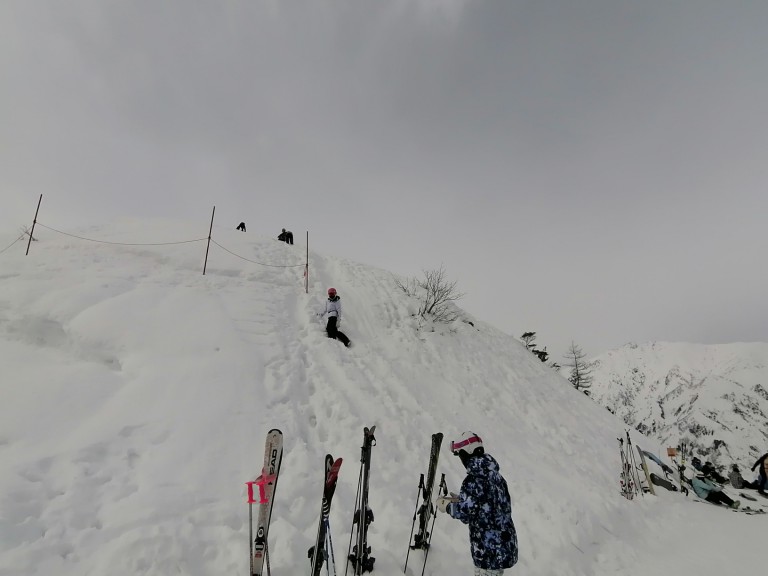 Today was very cloudy but it was still possible to see. Many visitors climbed the top to see Jizo.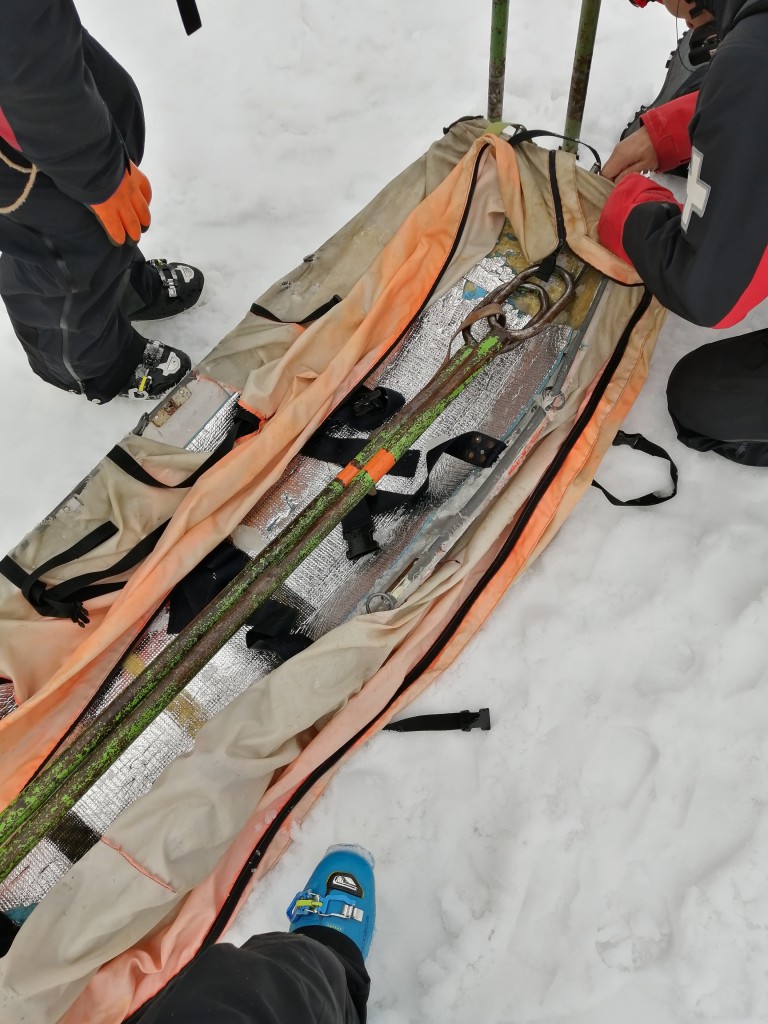 In the afternoon, I went rescue training with my pal Cafe Hopper under the great tutorship of Mr. TKO. We always focus on every detail while exercising, and I think I improved a lot. I aspire to become as great as my patrol mentor someday. We do everything we can to see visitors smile at the end of the day.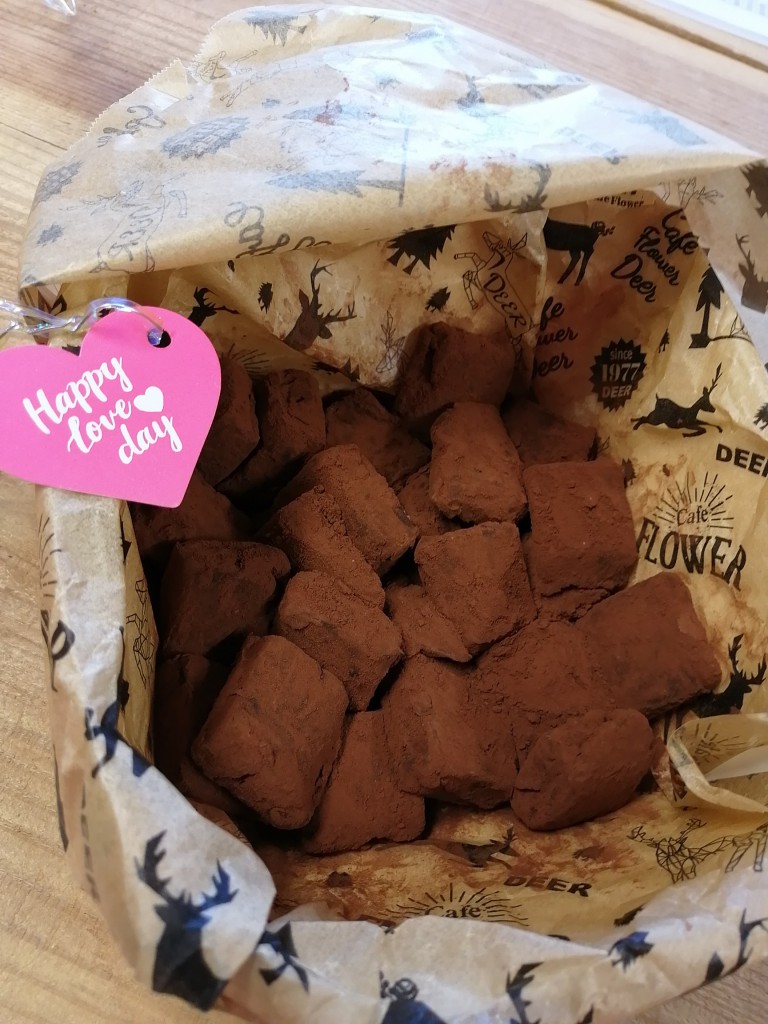 Today is Valentine Day! We received these delicious chocolate at the patrol room!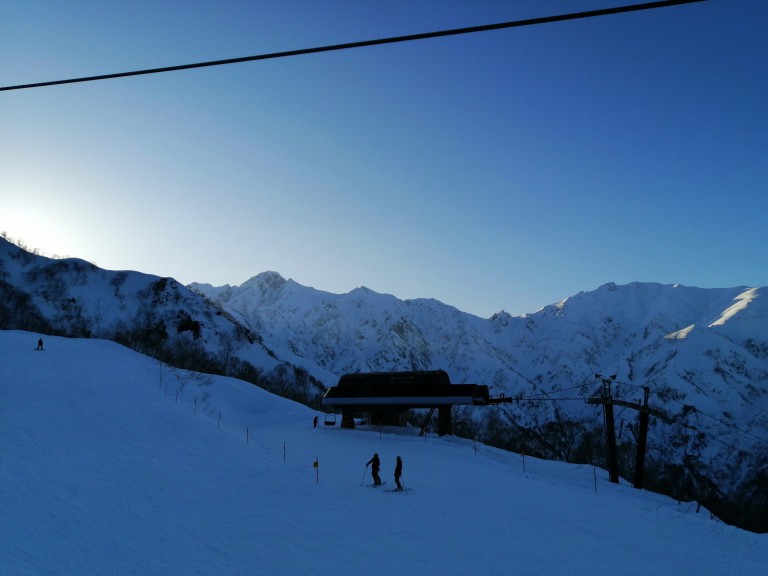 In the afternoon, we had a splendid blue clear sky!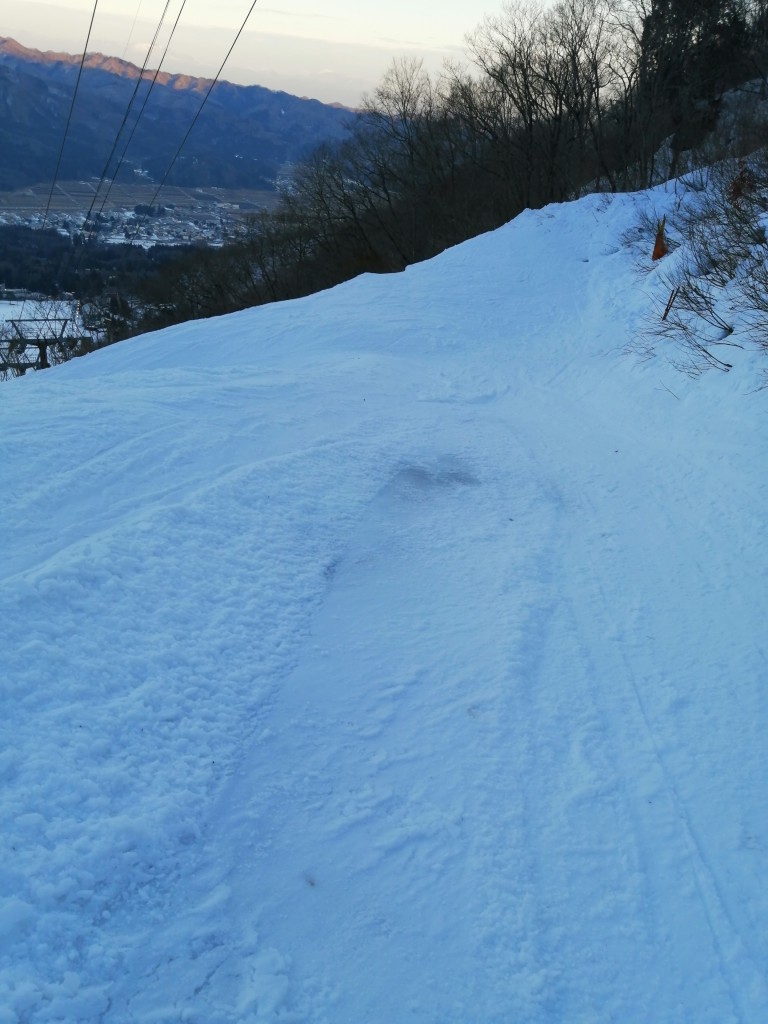 Woody Course's snow layer is as always very thin, and rocks are visible on the bottom half part. If it doesn't snow at all, it would only be a matter of time and temperature before the terrain comes to the surface.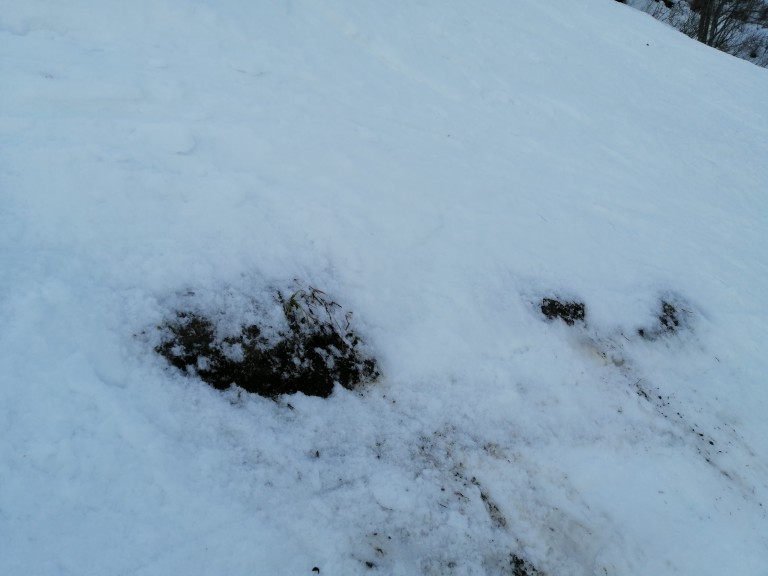 Please pay attention to the terrain if you see it, and ski around those areas!
Rain is to be expected for tomorrow. Let's pray we don't lose the small amount of snow we have.
We hope to see you again tomorrow!