2/13 (Thu) It's April right?@GAN.2020.02.15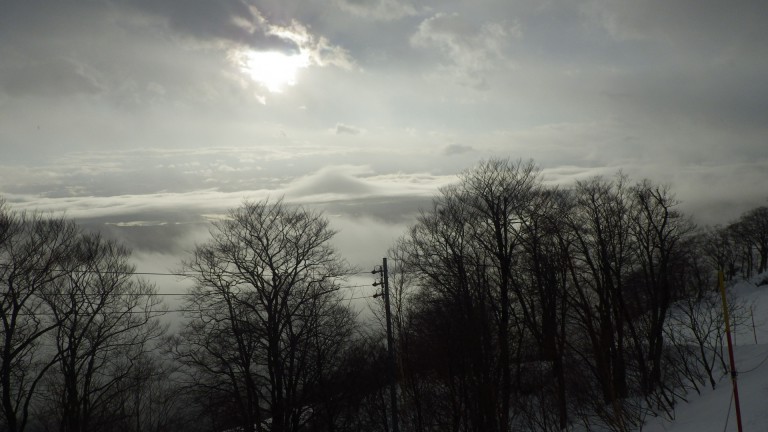 Today's weather forecast showed that the whole of Japan will be experiencing warm temperatures, and Goryu is no exception with the temperature at2℃ and rain at the top of the mountain. It thoroughly rained last night as well with the soft snow condition making me think that its already April? The slopes with infirm snow were especially rough, where the snow from a few days ago which finally felt like the coming of winter melted away with the rain in the course of just one night.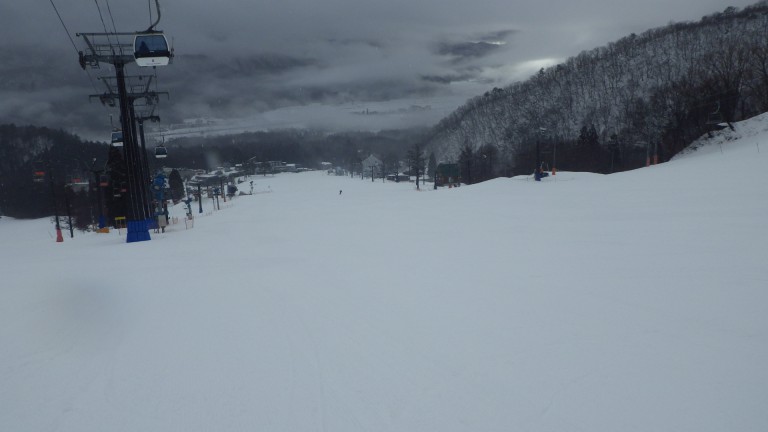 With the rain coming just as foretold, the slopes were rather quiet… you sure its not April? Nope its still February, and the slopes slowly came alive and the weather changed for the better.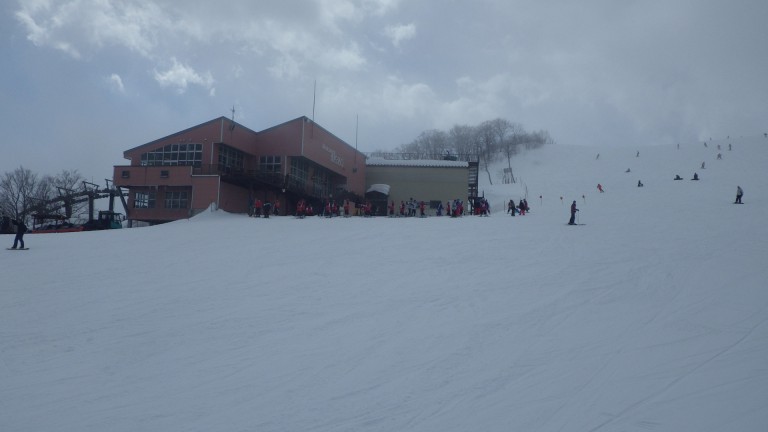 The sun got stronger in the afternoon making the snow less compact than usual. (y'sure its not April?)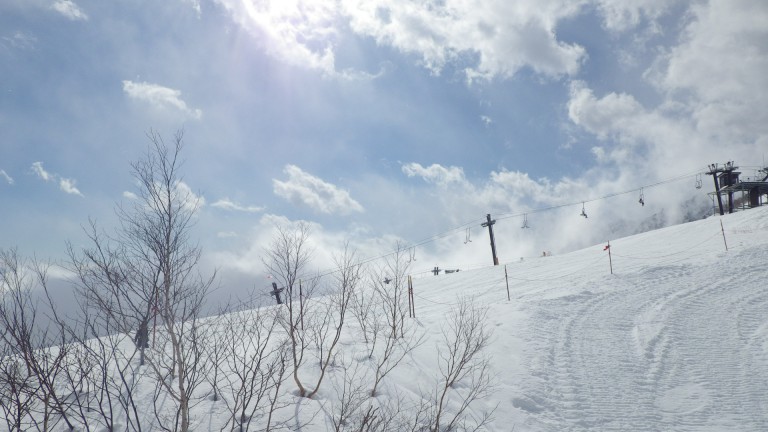 I'm sure that due to the current snow condition, many visitors struggled with the Grand Prix Course and descending the mountain, but looking on the bright side, the view of the sea of clouds gliding through the mountain passe was spectacular. (Only my mood is matching the winter season)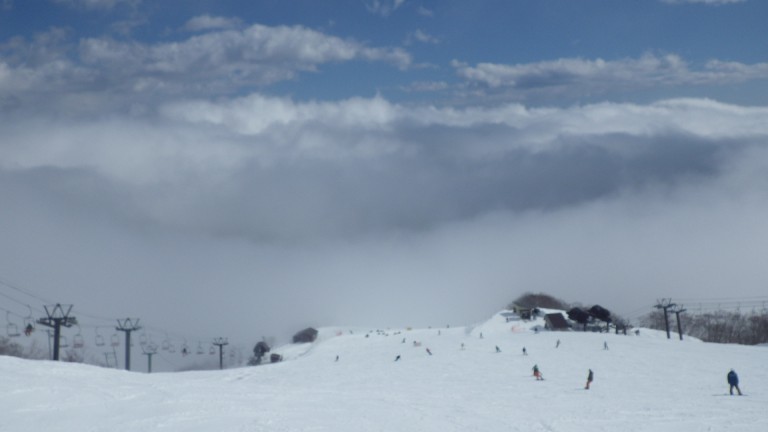 Just when it seemed that the weather had recovered…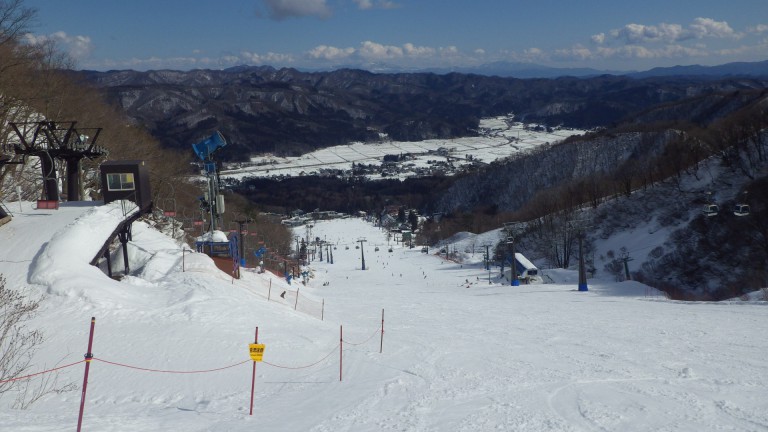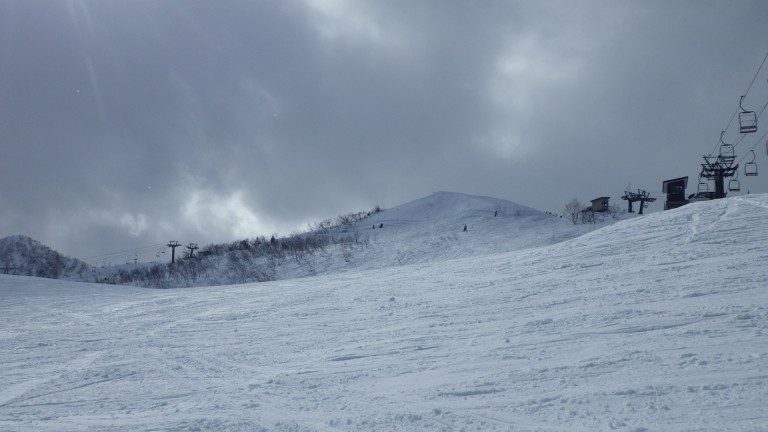 In the melancholic sky, the April-like weather continued to hit us at the end of the day… After around 2PM, there was a strong wind that blew through the Alps Daira, causing all the lifts there to be temporarily stopped, along with the gondola itself a little later.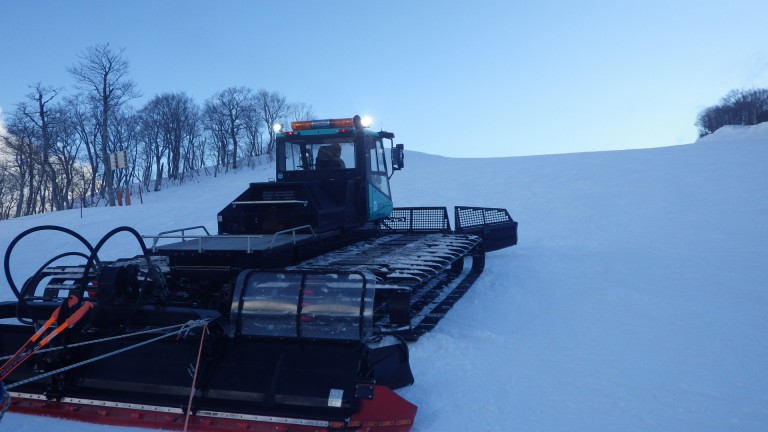 At the end of the day we needed the strength of the snow groomer to save our slopes.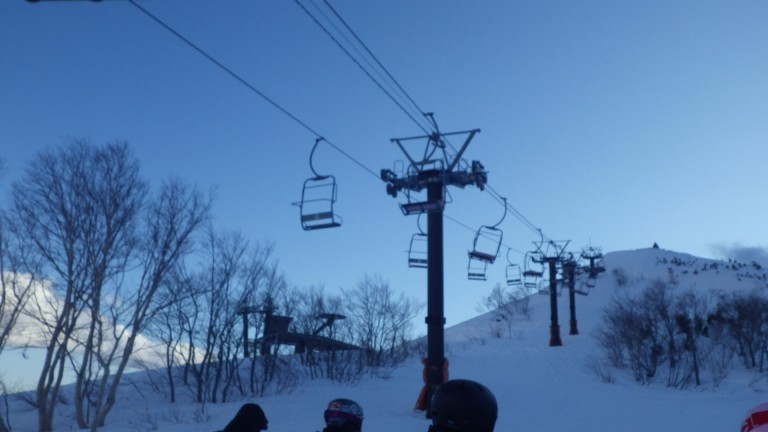 Its not cold, but the winds are strong… this is also akin to April weather.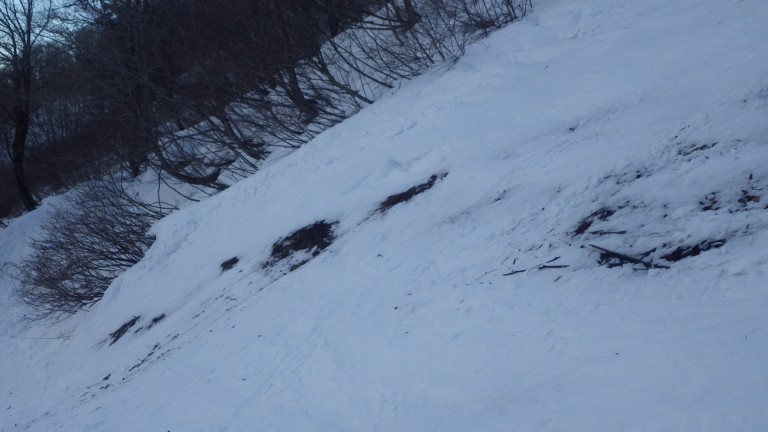 If today really is the 13th of April then I would be able to say "You can see the ground on the sides of the course, but the slopes are still OK! The snow might be a bit rough, but there are still areas which are easy to ski in with nice white snow!" but no, not on the 13th of February. I've been on the patrol team for nearly 30 years, and its the first time that there has been such a lack of snow at this time of year. Will I still be able to say "so there are years like this too…" in the future? Will this be the norm from now on? I'm not sure, but please do let my next post be like "It snowed so much! The powder is so fluffy~!"
So, for tomorrow. It has been forecast that tomorrow will be rather warm. However it is supposed to be in the minus degrees early in the morning, so the slopes may be icy? So please make sure to check the slope conditions before riding the gondola.
See you tomorrow.