2/11 (Tue) Feeling@MatchaMatchaDonDon2020.02.13
Good evening!
It's MatchaMatchaDonDon, who decided to tell you guys to warm up your joints when waking up this morning!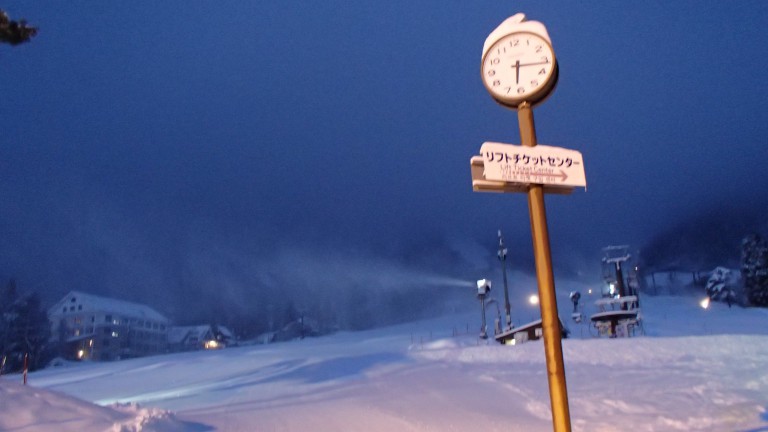 There is snow piled up even on the clock and the sign.
Its been snowing these past few days, and today's Goryu starts with Sunrise Skiing and and test skiing (Avalanche Control).
Above is a photo of work time early in the morning. As my hand was shaking so much from the cold, the photo became a bit blurry.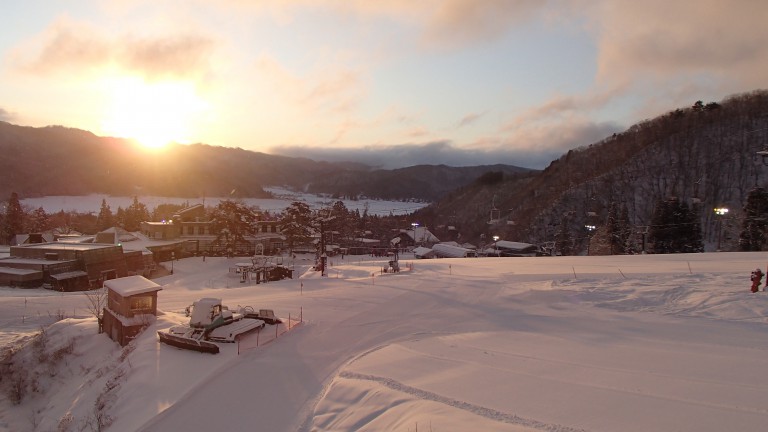 With the touching sight of the sun rising, I ride the gondola up for work a little earlier than usual.
But from there, when I looked the other way…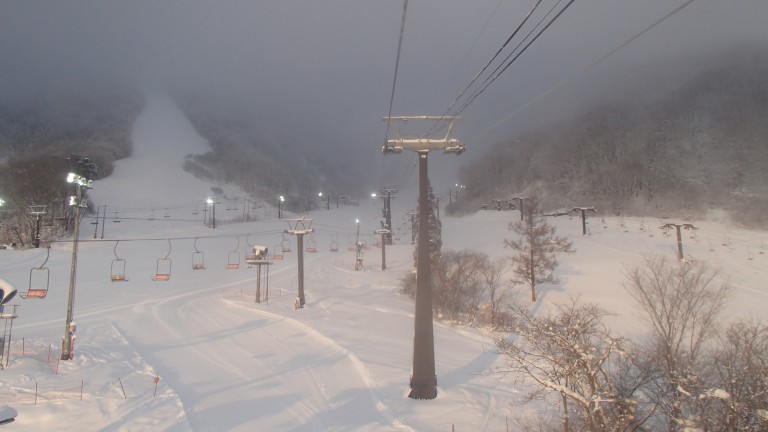 …a ghostly chilling fog was approaching.
As it was the first full-scale avalanche safety check of the season, the squad members shared a sense of uncertainty.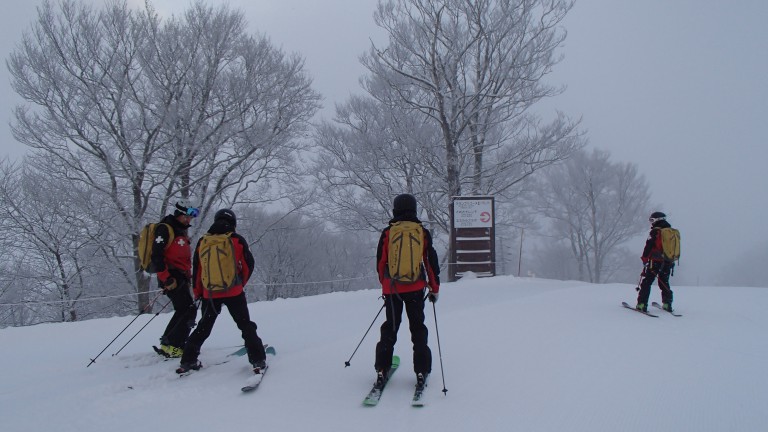 After a complete and compulsory check of our equipment and safety procedures, we got to work.
"No! No! There are bushes everywhere!" is what squad member DE in the front frantically exclaimed, but all that was on my mind was "heheheh, winter had finally come…"
While attempting to regain my composure, I just can't help but get excited by the amount of snowfall.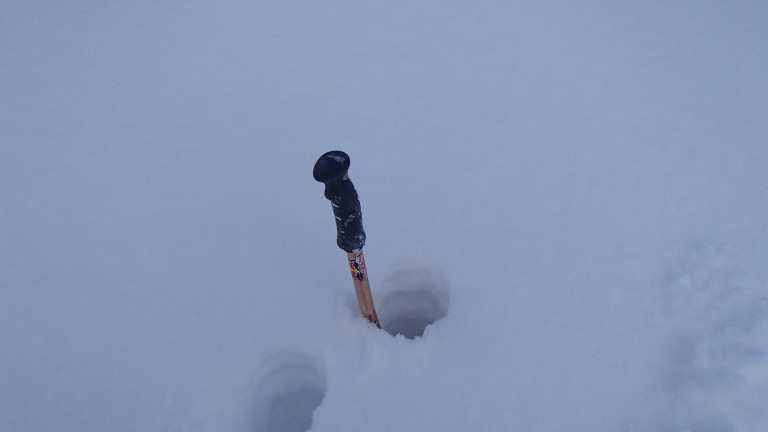 The snow was deep enough to nearly completely dig my ski pole into it.
There was about 30~40cm in the deeper areas.
Our work proceeded rather smoothly? without any problems or danger.
However, it was only when everyone showed up at the meeting point that we could truly feel relieved.
We were able to run the gondola just on schedule as usual.
But in times when there has been a lot of snowfall, the operation times for the gondola and lifts can run behind schedule, so please go easy on us when that time comes.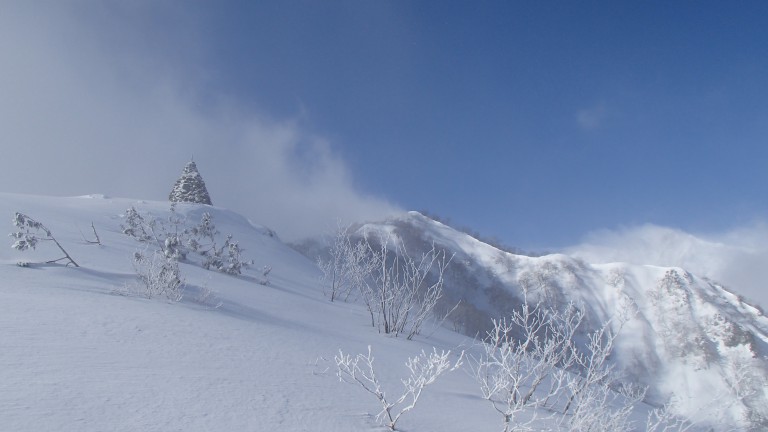 The perfect skiing conditions have been spread out across the slopes and the mountain.
There is expected to be some rain before the weekend, so we only have a few days to work with these good conditions.
As I think that, a cruel scenery comes into view.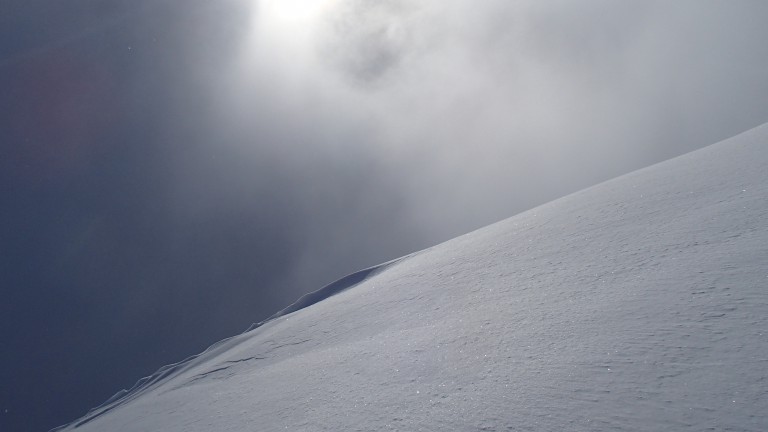 Conditions good enough to raise cheers from everyone at the resort continued throughout the day.
What? Have I gotten better at skiing? Today's slopes make it so easy to ski that it could create such misunderstandings within oneself.
There is also no doubt that those who love powder are completely satisfied.
And it seems that tomorrow will be an even better day!
There won't be much snowfall, but as long as the climate remains dry, the conditions will remain good.
Though it may be really cold in the early morning and evening, there is no wind, so the euphoric feeling that comes along with this snow may yet continue.
Its also spectacularly clear!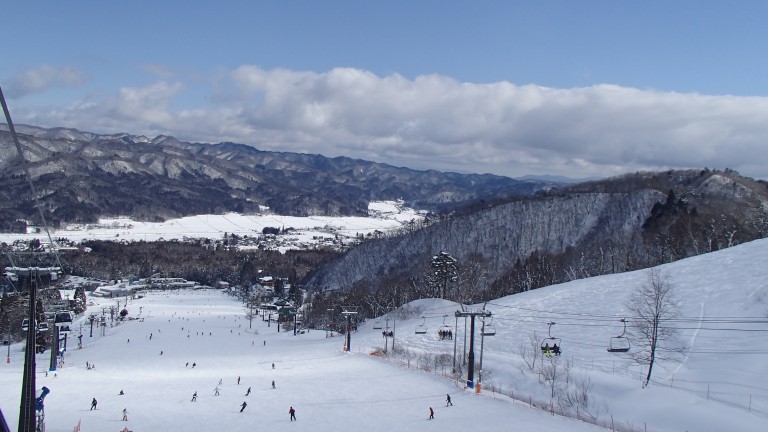 MatchaMatchaDonDon is off to work! Well, its the patrol job that I love so much, so of course I'm fine with that.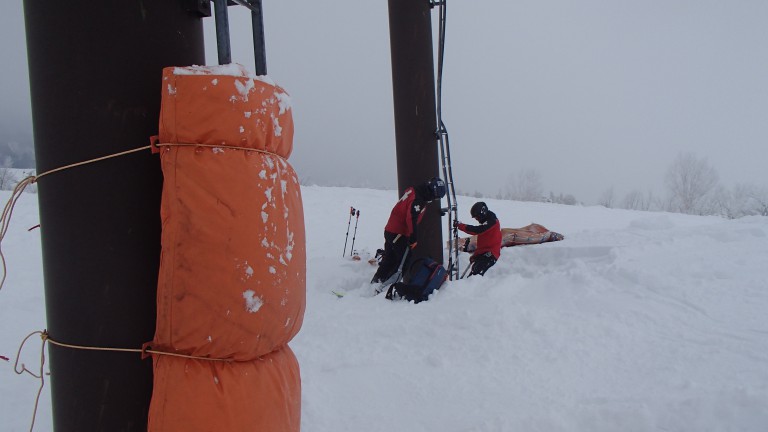 I could hear loud clanging sounds coming from a distance, so when I went over for a peek, my colleagues Cafe-something and Makki-something were digging out the protection mat.
It finally snowed enough to need to lift up the safety mats, but this amount of snow still isn't enough to last us until Spring.
I'm expecting more snowfall that will make Makki-something have to come out here and lift the mats up again.
In the midst of that, Cafe-something asked me "How do you ski through really bumpy slopes?" so I wisely answered "Study the law of inertia."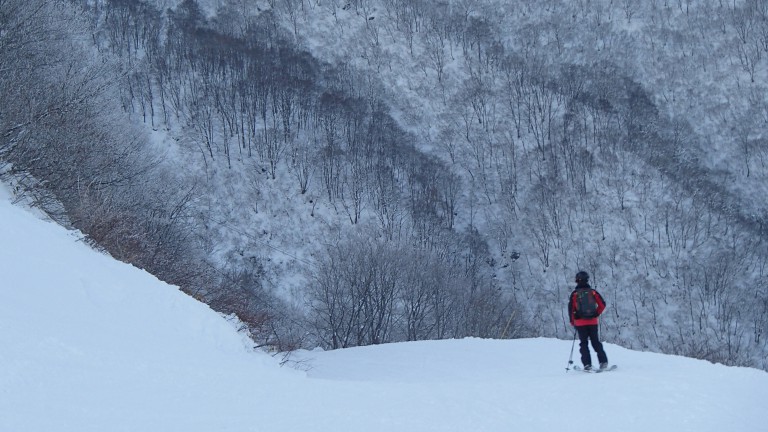 The very emotional tko-something happily worked away as he said "Its so wonderful when there's snow~"
I was saved by his good mood a lot today.
While being thankful, I also went for my afternoon patrol.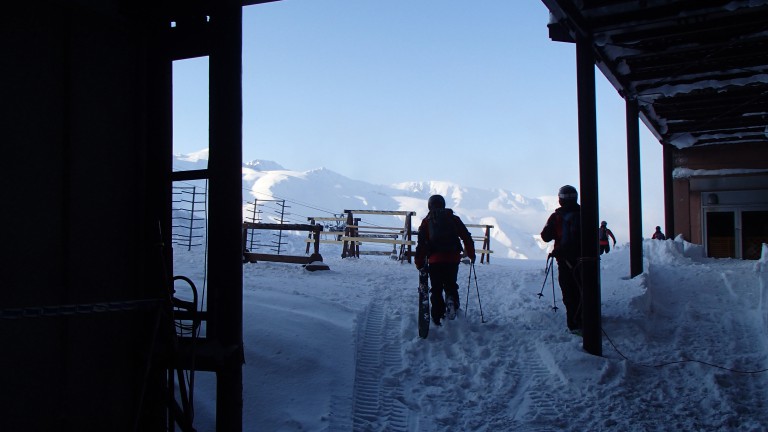 With a satisfying feeling of fatigue, we were light on our feet for our last outing of the day.
With the fog having completely lifted in the afternoon, the view of Hakuba's mountain range sparkled in the background as patrol members left the patrol hut.
It was a beautiful afternoon that I wish could last forever.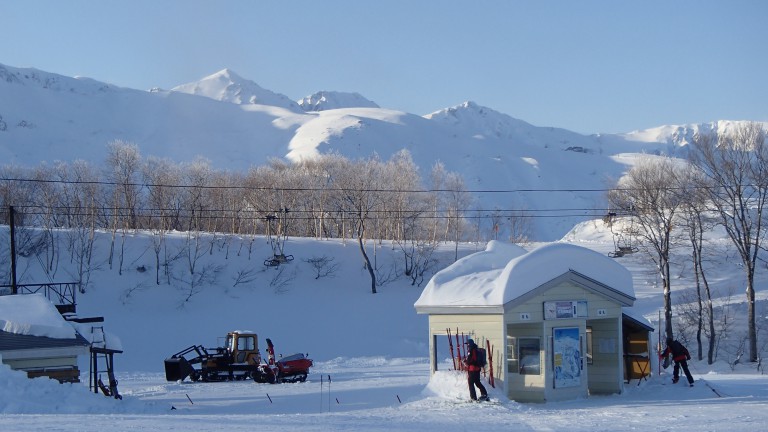 "Don't worry. Love will always win in the end." is a phrase that was stuck in my head today.
Our day ends with us going home and opening a good can of beer, and our tomorrow begins with the tightening of our work boots.
That's the kind of everyday life we live.
The End.
(Its not my final chapter, I can continue on for a little longer)
We are aiming for everyone's safety as our top priority tomorrow as well.