2/10 (Mon) A day of fluctuating weather@Cafe Hopper2020.02.11
Evening everyone! It's Cafe Hopper here!
The weather this morning was wonderful! This view of the sunrise was visible from the Patrol base.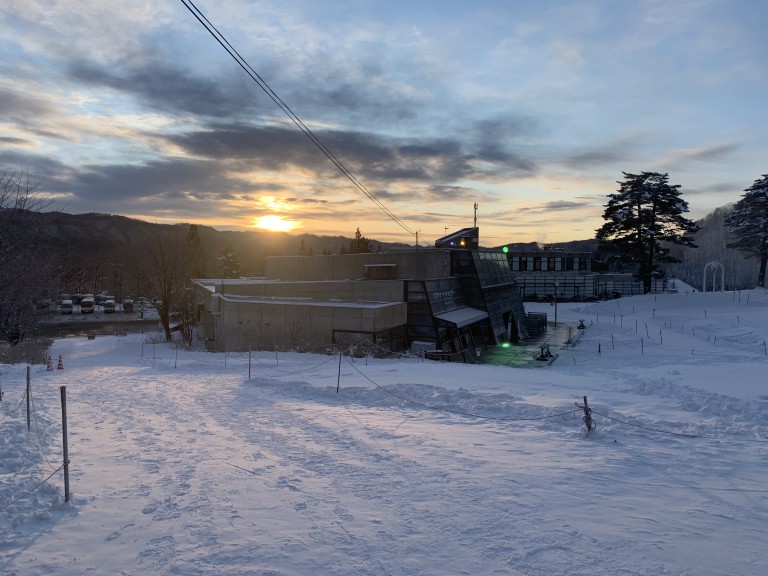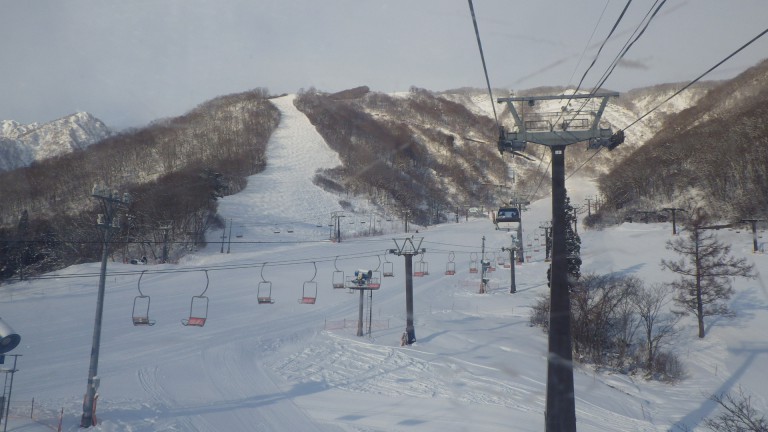 From the gondola, this is the kind of view that this day has provided to us!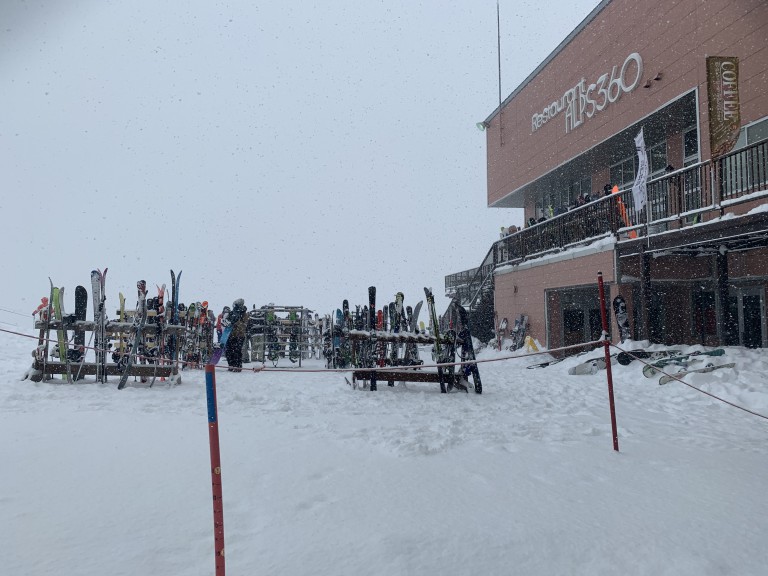 However… the weather turned on its head! Just before the afternoon, when I though I saw some clouds coming in, it started snowing! Considering the state of this seasons snow, this snow is truly blessed!!
In the middle of this, when I was doing today's rounds with my senior MatchaMatchaDonDon… the rubber hammer broke when we were setting up the nets!!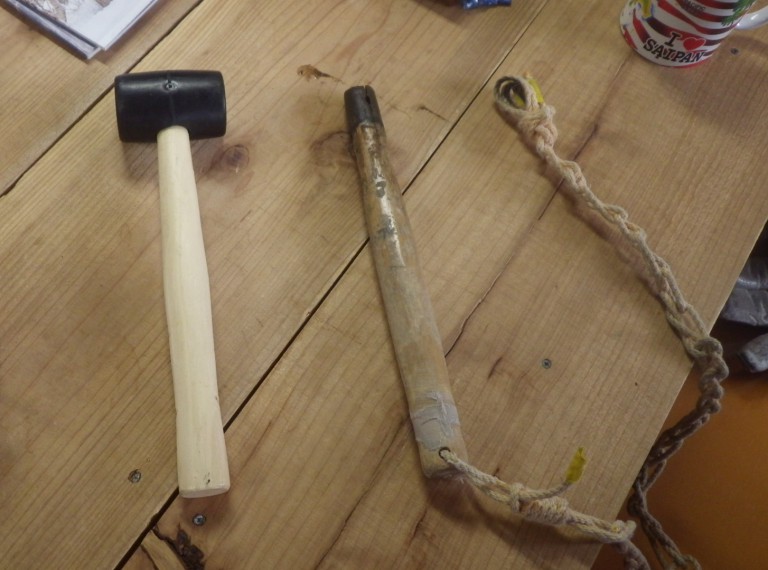 As you can see, the rubber part of the hammer has completely come off. From what I've been told, its been in use for the past 5~6 years. Its pretty much used every day during the winter season, and considering the extremely low temperature environment that it's constantly put through, there is no blaming what has happened. So I gave my thanks to this retired hammer, and immediately equipped myself with a new one.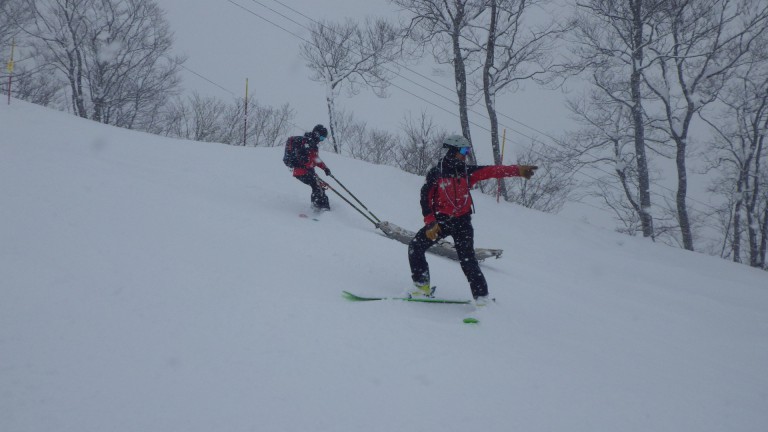 From the afternoon, my associate went through a training session with the akiya boat. The captain was there directly giving orders, so it made us a bit nervous! (haha)
Despite it being quite hard to ski, my associate is very talented, and so was able to quickly get a hang of the akiya boat. Its as expected, but I don't plan on losing to him!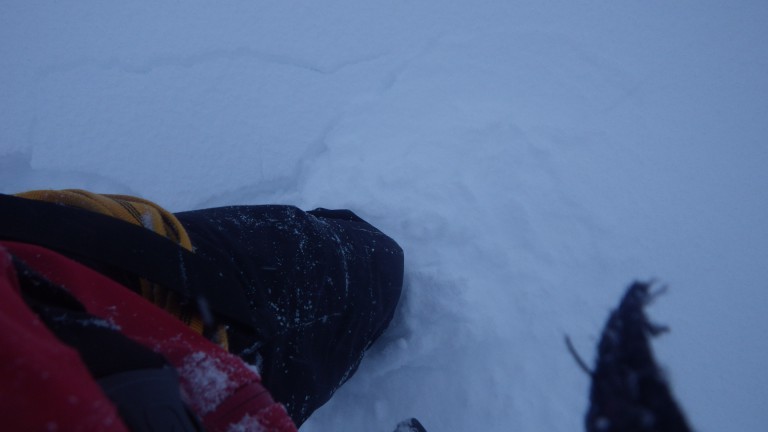 This is my last report photo! It depends on where you are, but the snow is deep enough to reach my knee joint. I can say for sure that this is the first time this season for it to snow this much in one day.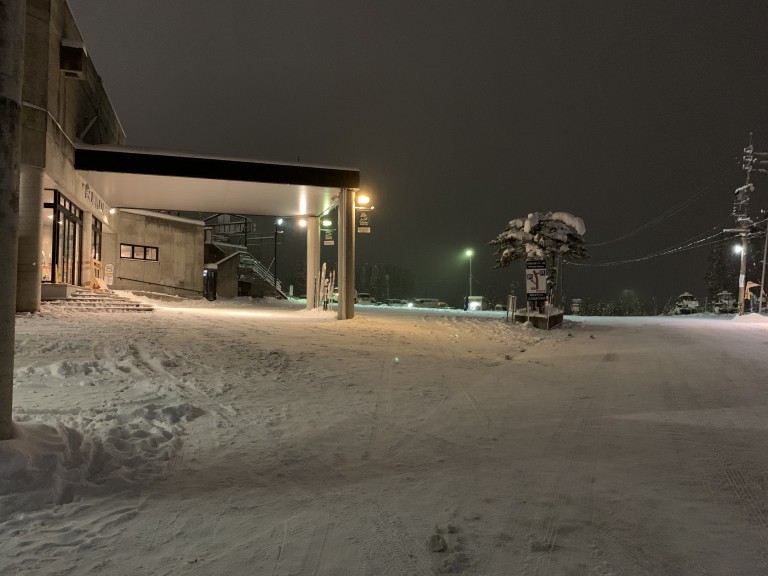 There is also a lot of snow on the roads around the entrance to Escal Plaza, so please make sure to equip snow tires and other precautions when you come over! As you are all coming over here to enjoy snow sports to the fullest, it would be a shame if someone got hurt.
(Trivia)
Has anyone heard of exercises for back pain? Its often on TV isn't it! Its basically about bending you back sideways and back and forth. Except… back pain exercises are exercises which are done when your back no longer hurts! I've heard that a common belief in America is that pain is a way for the body to recognise damage. Which then means that it needs rest. And I'm not talking about sleeping!! (hahaha) I mean giving the body enough rest that it doesn't end up in pain. Well, either way, if your back is in pain, its difficult to move in the first place… So lets diligently exercise so as to prevent our back problems from worsening!
Always open to various opinions!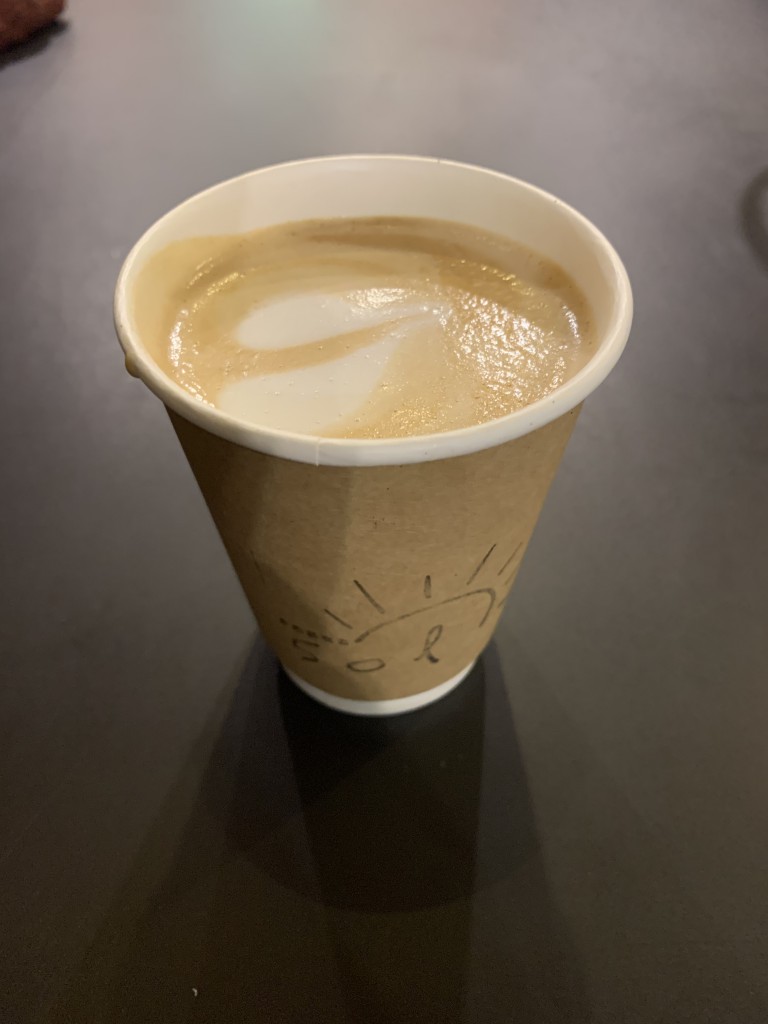 This post has been brought to you from within Cafe Sol while I drink their wonderful cafe latte! (Published with their permission)