2/5 (Wed) The Long Awaited Joy(The Cold)@DE2020.02.09
It seems that tko failed to take a photo of the mountain in the morning light yesterday, so I made sure to succeed today.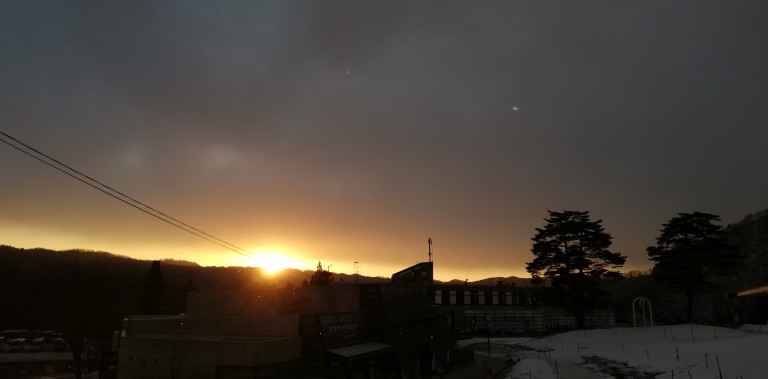 Good evening, its DE!
From the beautiful morning, to going up the mountain, there is snow dancing through the sky, creating an atmosphere of peaceful bliss.
Recently there hasn't been any decent snowfall, with the temperature high and the sun often shining upon the mountain, so everyone may have been feeling uneasy. I even considered it possible to go mountain climbing on my days with this kind of weather. However, finally, the winter that everyone has been waiting for has finally arrived!
The slopes at the bottom of the mountain may have been hard first thing in the morning, but a thin layer of snow settled on the slopes from then, making it a lot easier to ski.
Starting from February, there has been an increase in youngsters who appear to be university students.
Everyone seemed to be enjoying their first time experiencing snow sports despite the struggle that comes along with it.
From midday, the snowfall gradually increased in intensity, and now the top of the mountain looks just like Hakuba should!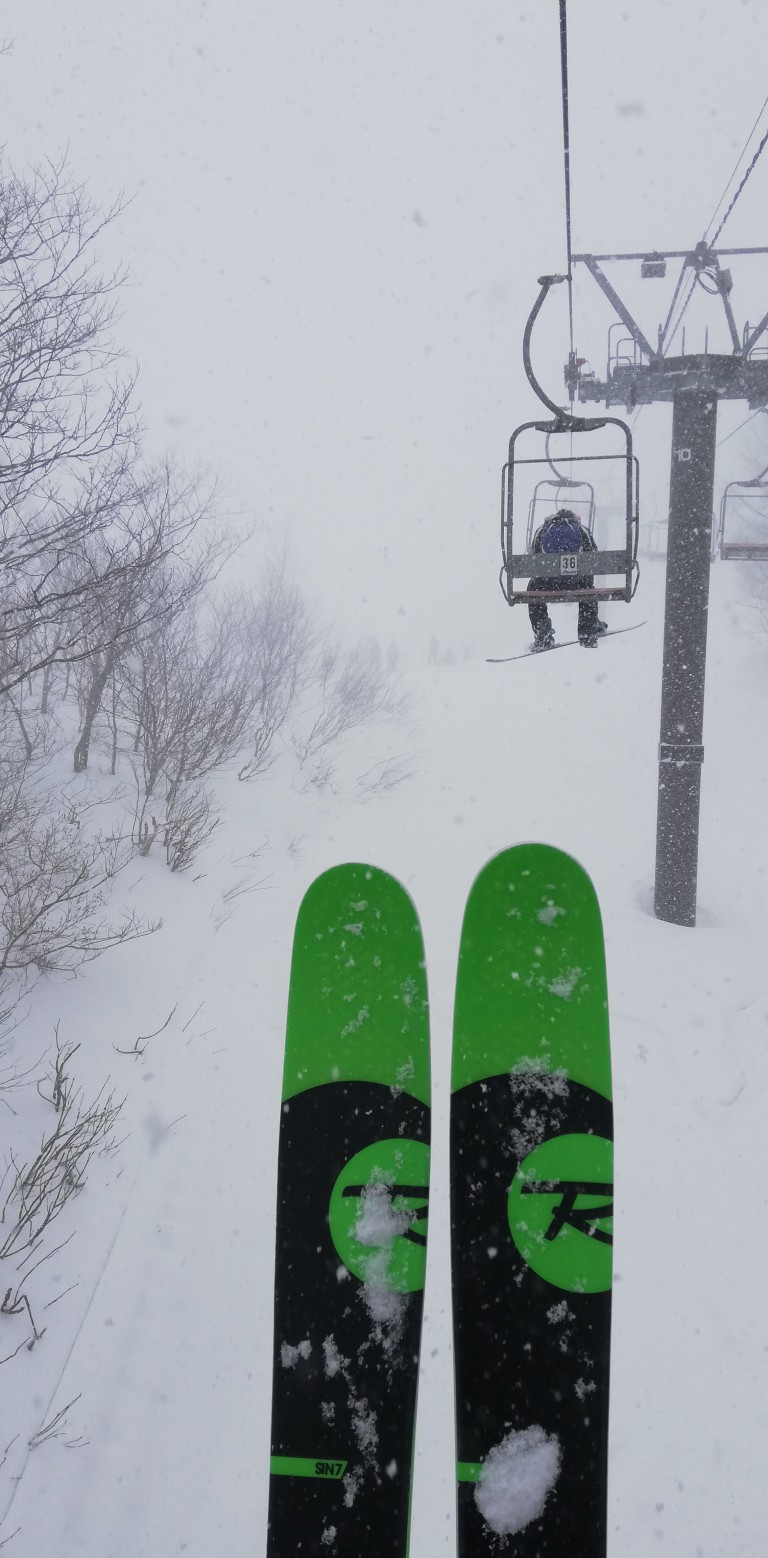 The snow is so light and sticky that you end up becoming like this when riding the lifts.
From morning until afternoon, the snowfall reached around 15cm.
It is truly snow graced to us by the Gods!
However continuing from this year's condition, it simply won't snow much at the bottom of the mountain. Its nothing compared to the condition up top.
However in the afternoon, it snowed a little.
Around the forest courses, there were areas where rocks were poking out of the snow, so not everywhere has been completely covered in snow yet. Due to this, please remain extra cautious when descending the slopes.
Around the end of the day, there was a good amount of snow on the slopes at the top of the mountain.
It seems that one of our foreign guests was quite satisfied.
It seems that it will continue snowing throughout the rest of the week. Let's look forward to it snowing throughout the evening and through to tomorrow!
I'm sure that tomorrow will be a good day.
Please come to Hakuba to experience our spectacular power snow!!
"There is always a better way." – DE, 2020