2/2 (Sun) A super clear day!by Newbie Patrol Member@Cafe Hopper2020.02.08
Hi guys, I pleased to meet you! I am the new patrol member, Cafe Hopper!
It is a bit simple, but let me introduce myself.
I am skiing for almost 8 years. Recently I am enjoying going to cafes. Last season I miraculously passed the 1st level skiing test, then I quit my previous job and am now working as patrol, which I have always longed to do. Wishes do come true sometimes! Working as patrol really takes more of a toll on your body than I imagined, but everyone is so kind to me, so I have to do my best!
Now, on to today's slopes.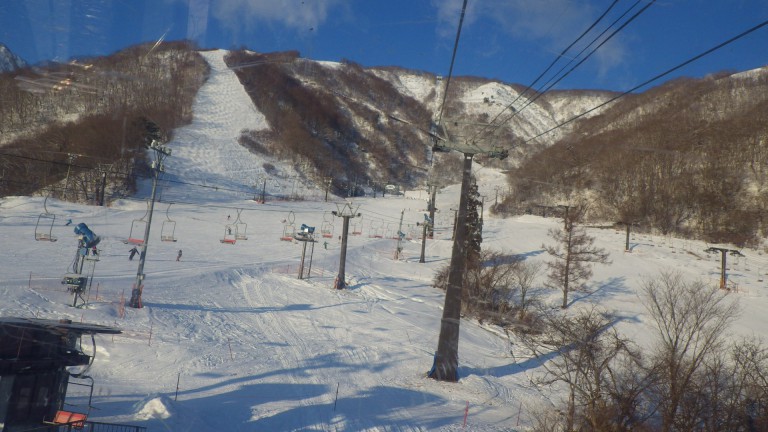 Here is what Toomi slope looks like today!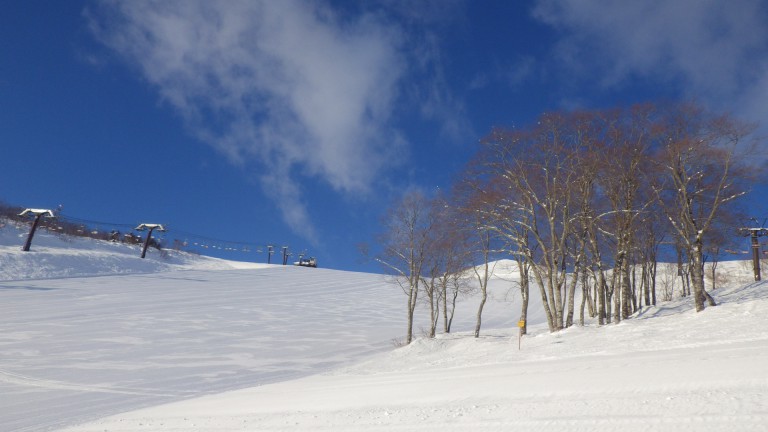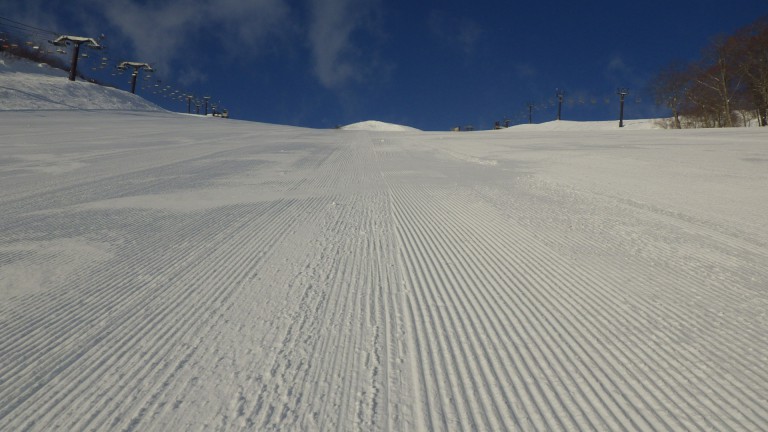 With beautiful weather, Alps Daira zone's plowed snow was a blast to ski on.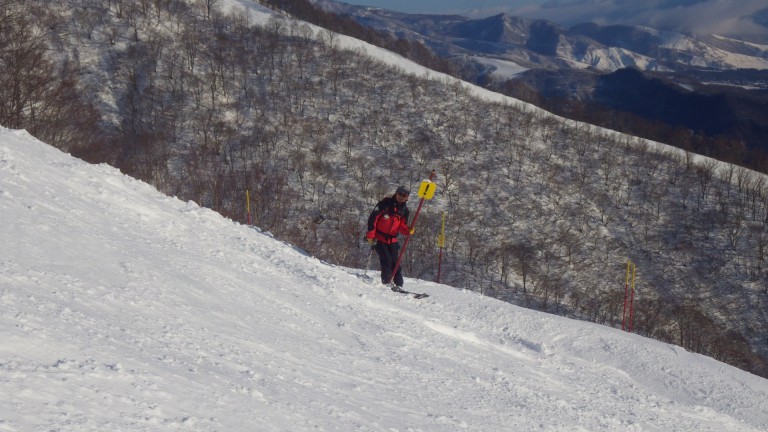 A nice smile from my colleague! (coming from the heart)
He looks so smooth when he skis, he is super talented and I respect him a lot. He is also quite popular!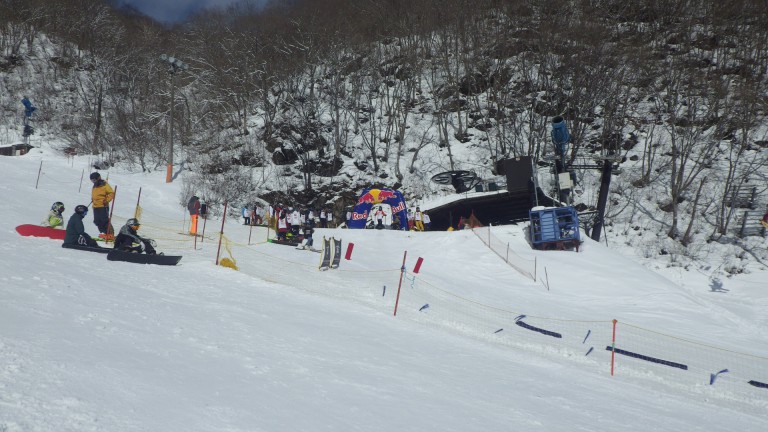 Today is the last day of Red Bull Edge tournament, which has been going on this week end. I have never snowboarded before, so I don't really understand the difficulty, but everyone seems so skillful.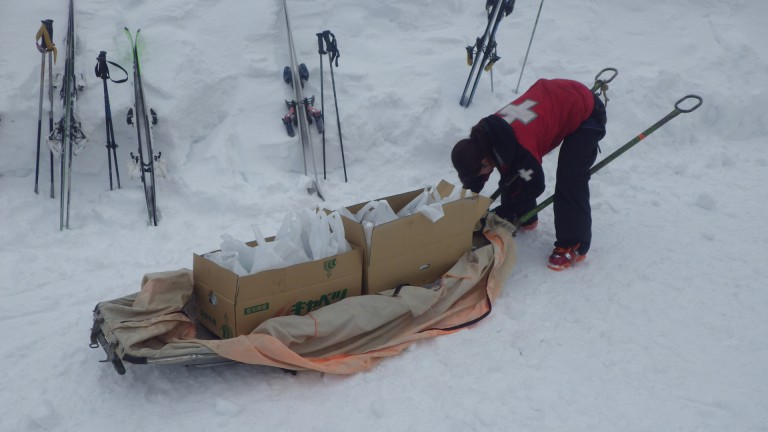 I am helping too! I was in charge of carrying lunch boxes of the Red Bull tournament's staff. I was a great exercise.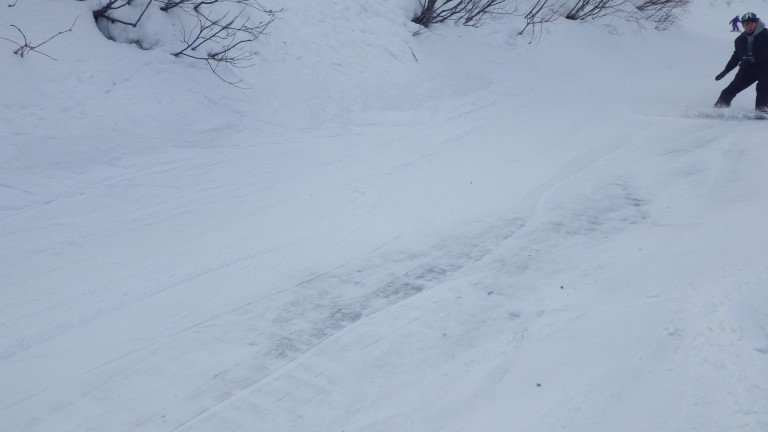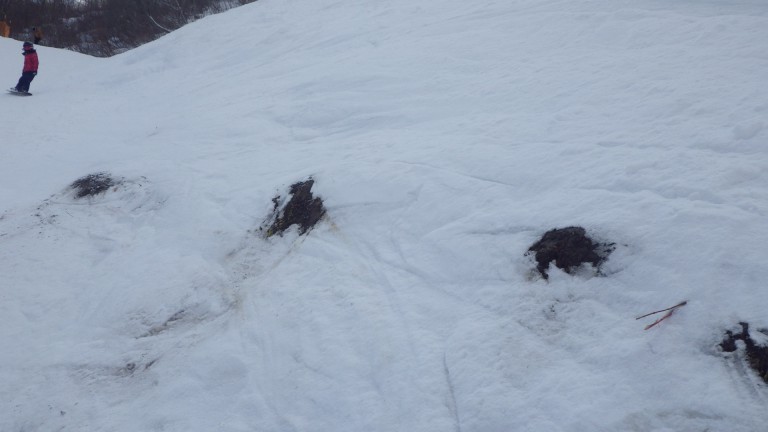 In the afternoon, we could see  rocks and dirt along the slopes here and there. Even though we use artificial snow, it is impossible to cover everything. You should take care of your gear and do maintenance often.
"You don't know where we should ski?"
To that person who told me that, do not worry! there is plenty of information at Escal Plaza, feel free to make some research!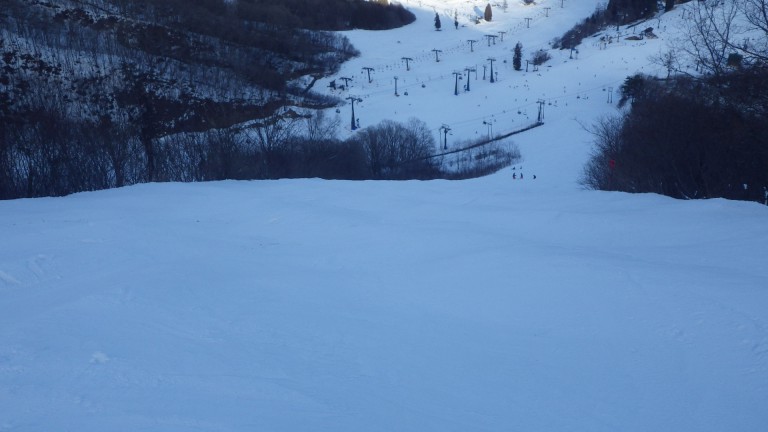 Expert Course was really hard! Make sure to wear a helmet.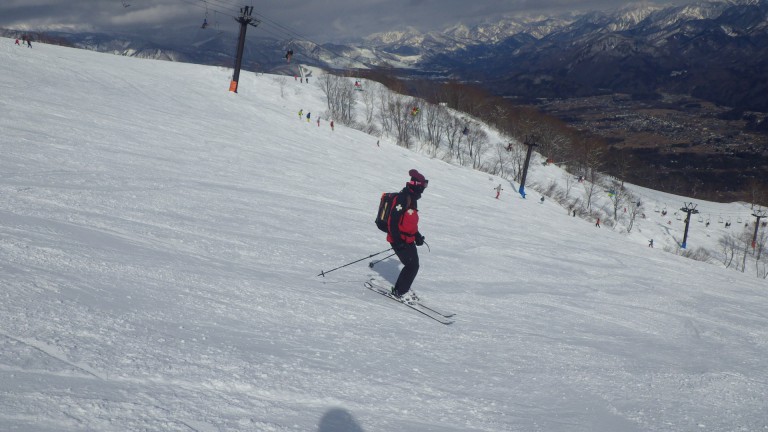 Here is my colleague, today we patrol around the resort. He is very kind and reliable. He also said some wise words to me.
Me: "People sometimes suddenly say things in a harsh manner right? Though I think how I interpret their words is also a factor…"
Senpai: "Well, no matter what someone is saying, you can always gain something from their conversation."
Me: "!!! Thank you very much!"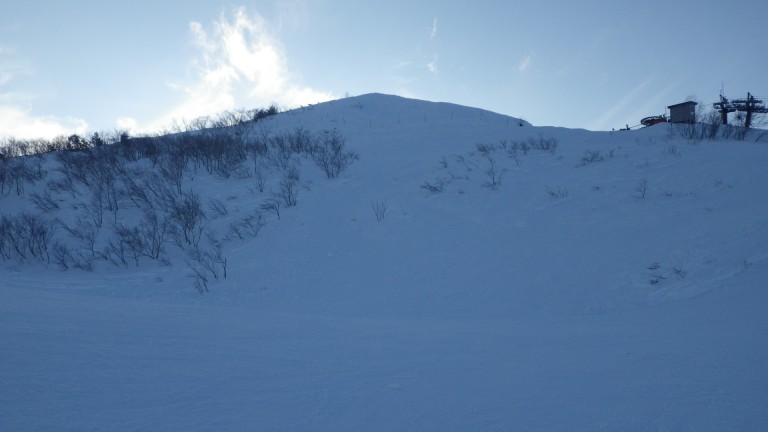 Whoops. I went off topic a bit there (haha)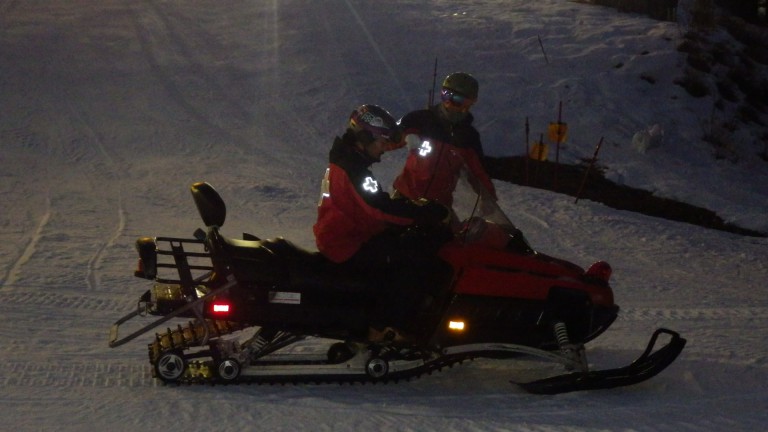 At the end of the work day there was a bit of a training session! My colleague was drilled by the vice-captain on how to drive the snowmobile. Its hard work because we have to remember so much every day, but the job is very fulfilling! Though there might not be much snow this season, we are still diligently working to prevent as many injuries as possible. But don't feel afraid to come over for a chat!
(Trivia Time)
As my last job was being in charge of rehabilitation, this is a bit off topic but…
Is everyone stretching regularly? Generally it is seen as an exercise to stretch and extend the muscles. Stretching is normally done after doing exercise (referred to as 'static stretch'). So what about before exercise? Good stretching exercises before working out are moving the various joints in the body while maintaining your centrifugal force. This is referred to as 'Dynamic Stretching'. If your interested in knowing more, I do recommend that you look it up further!
Always open to various opinions!!!