1/30 (Thu) Hard→Soft@PINKY2020.02.04
And the stare-down with the weather forecast continues~
Isn't it about time it snowed, with it being this time of year??
Hi, I'm PINKY, and I'm actually from Kyushu! I've grown up on Tonkotsu Ramen all my life.
I'd reckon that its a bit too soon for me to join Kanreki-san's negative campaign!
I'd like for it to snow more than 20cm everyday, where the breath is forced out of me as I work.
Goryu's slopes today start off by being rather hard.
If I were to compare it to Tonkotsu Ramen, it'd be like eating steel ramen.
The uncompact snow has turned into literal ice balls that sometimes roll down the mountain…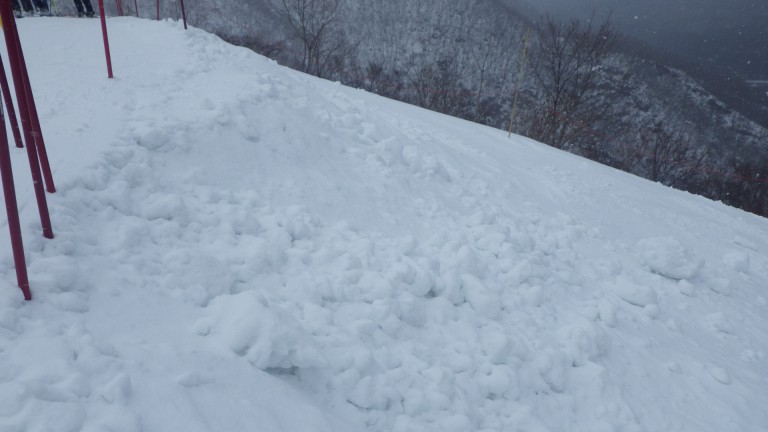 This is what is hidden a bit off the groomed slopes.
For your first trip down the slopes, please proceed carefully despite the icy conditions!!
Last night there was barely any snowfall, and as there was only a little bit of snowfall this morning with a bit of a high temperature, the icy slopes became a easier to ski down in my opinion. The snow in the lower parts of the mountain was soft, so you could call it 'slushie'.
It would have been good if it had stayed that way, but in the afternoon strong winds suddenly started blowing at the top of the mountain, and for a while, all the lifts had to stop operation. (After a short while, some lifts started operating again.)
That said, it was snowing all day up top with low visibility, with it rarely letting up.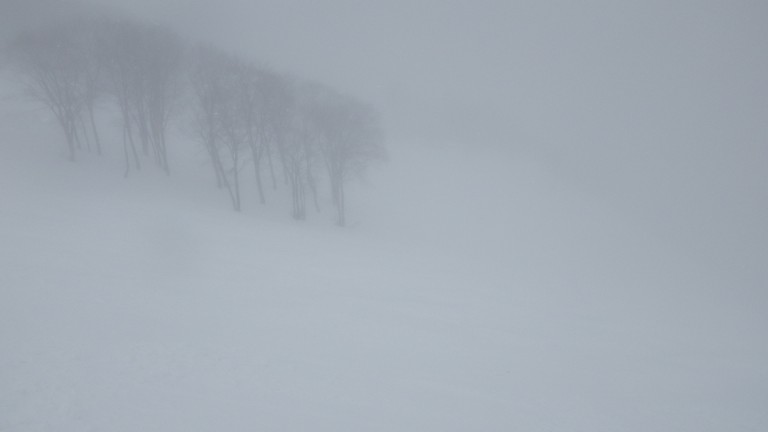 And right now, it is snowing both at the top and the bottom of the mountain.
According to the forecast, it will snow during the day tomorrow as well.
Tonight's snowfall is going on 10cm strong. I'm hoping that the weather forecast will betray us (in a good way).
By the way, I've never ordered soft Tonkotsu ramen before.
On to tomorrow!