1/23 (Thu)Oh, Cruel Rain@Kuromet2020.01.25
Good evening everybody, this is Kuromet!
Today in the morning, we had snow powder on top and liquid snow on the bottom.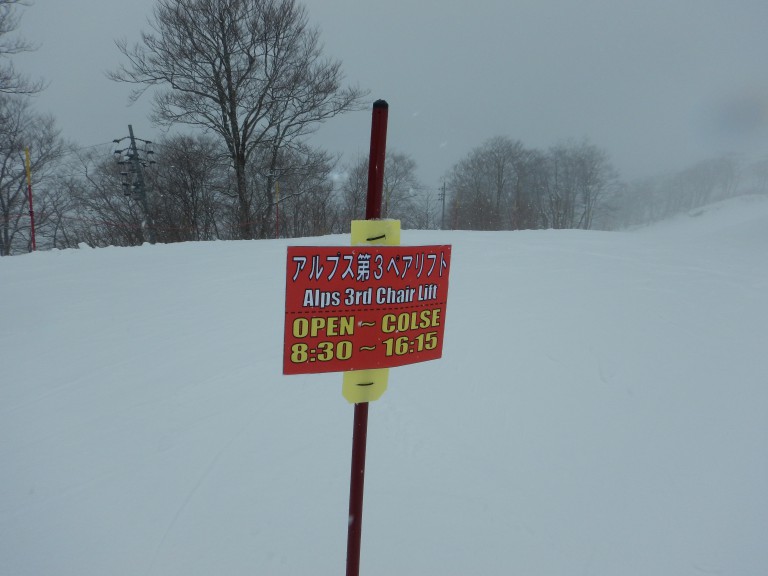 The fragile snowflakes instantly turned into water as it touched my ski wears. I came back soaking wet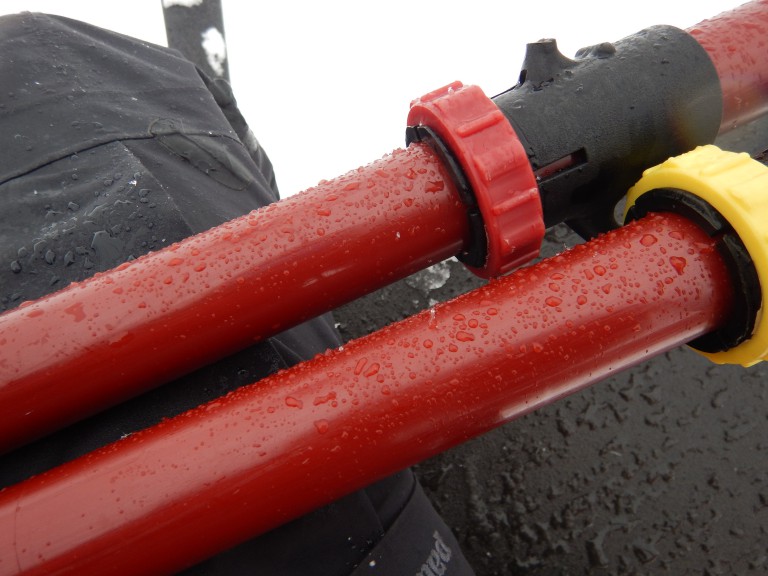 Surprisingly, it was still pretty enjoyable to ski all over the station.
It was great skiing, but the rain definitely take the fun away.
Here is a deserted Dynamic Course in the middle of the day.↓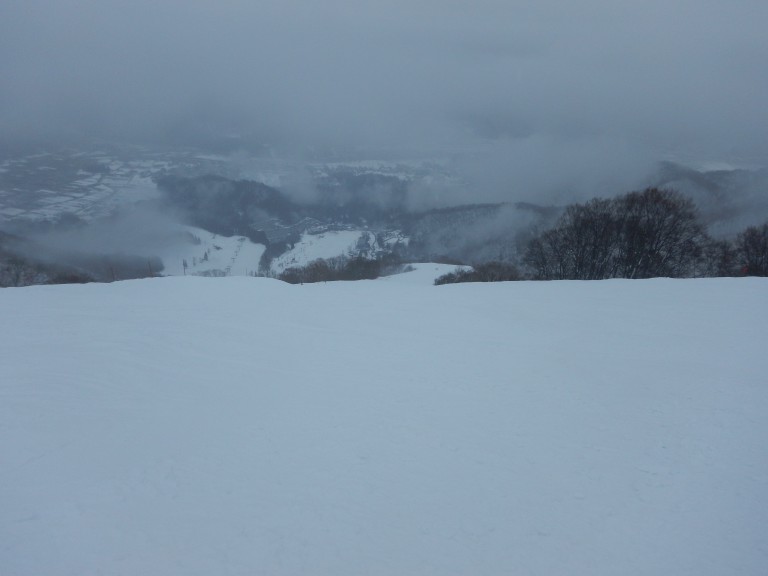 For those brave enough to defy the rain, I hope you did enjoy your day!
No rain lasts forever… but today's rain continued on the afternoon.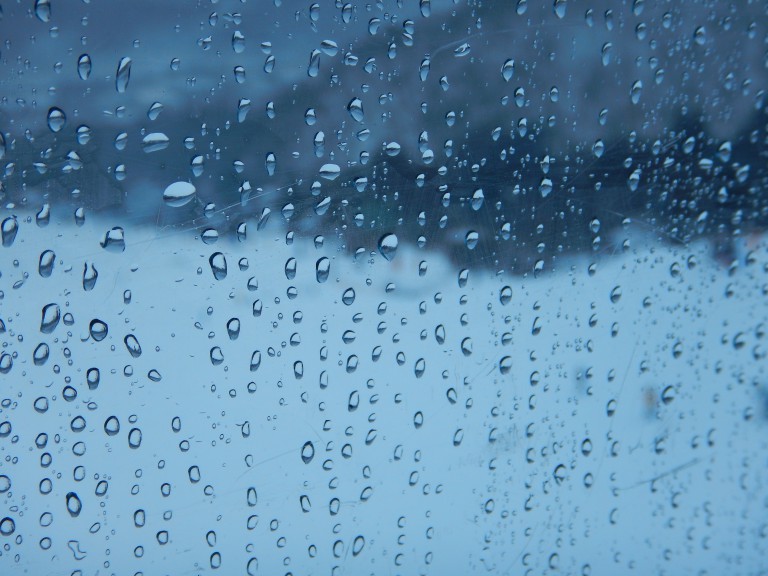 Water drops may be pretty, but I would rather see snowflakes.
The snow became muddy as it absorbed the rain. The fresh snow powder soaked it out instantly like a sponge.
Please be careful while skiing as the spongy snow isn't pleasant to ski on, and you might get caught by it leading into a fall.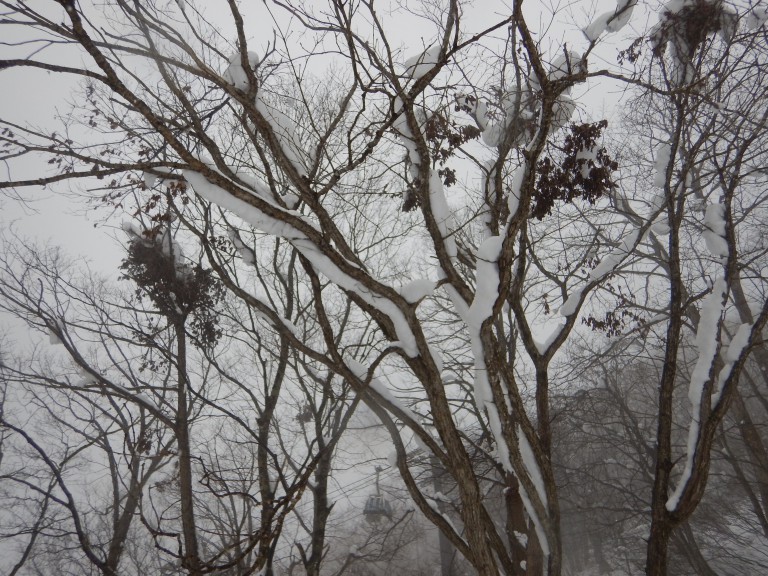 Snow on trees may fall hard on your head, so please make sure not to ski between trees.
Then, pay attention to the snowballs along the slopes as it can be dangerous to bump into them.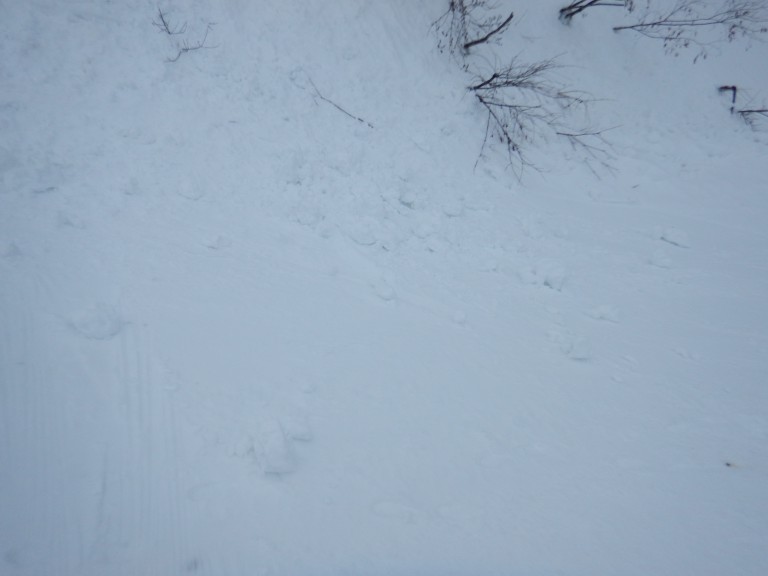 Some of them can be as big as handball balls, so please be careful.
Until now, even if the rain fell, a big snowfall could clear the damage and replenish the resort. But this time, it seems like the rain ruined all the snow that finally fell few days ago.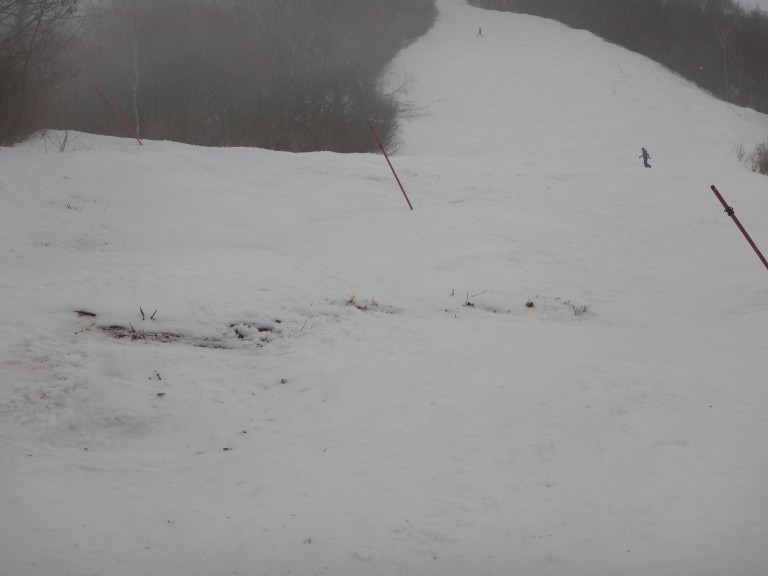 The Expert Course does not seem so good right now…。
We can still ski just fine but, after this week end when a lot of visitors came, the snow has been scratched away.
Let's try our best to enjoy the resort and find good slopes to ski on!